Post created in collaboration with Foodie Content Contributor Program.
It's January, and whether we begin or continue to choose healthier foods, most of us at least think about what we're eating at this time of year.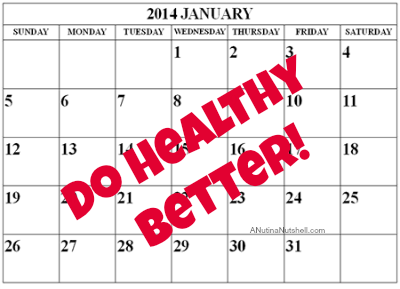 I'm not one to eliminate entire food groups or deny myself my favorite treats for very long. They're a part of what I enjoy about life!
So here are a few ways I've been able to satisfy my cravings without going overboard.
The first bite always tastes the best — always! Think about that first bite into the tip of a pizza slice…. nothing better! How about that first forkful of cheesecake… oh yessssss!
So when you find yourself coveting a luscious dessert, don't deny yourself! Take a spoonful, take a forkful, take a taste – but just that one taste. You'll be surprised at how allowing yourself that one bite will satisfy the craving and stop you from feeling denied.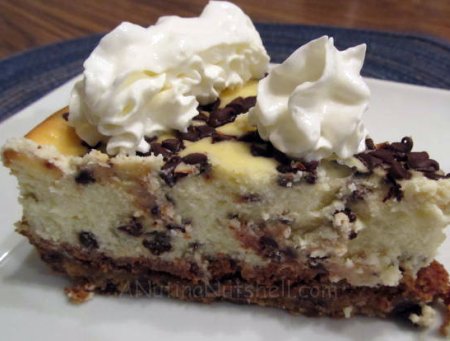 Chocolate Chip Cookie Dough Cheesecake recipe
Always serve your meals on a smaller plate. The same amount of food on a big plate vs. a small plate can mean all the difference in whether you feel satisfied or not. It's crazy that our brains can be tricked that way, but it seems like there's more food if the plate is full.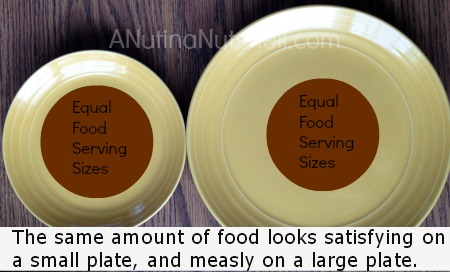 Use smart food substitutions. Not all light or fat-free versions of foods are created equal, but find those that work for you and make the switch as much as possible. Substitute plain applesauce for oil in baking and use egg whites in place of whole eggs.
I also love fat-free yogurt, whipped topping and pudding, and I've come to love Baked Cheetos as much as regular Cheetos. (To give them up completely? Absurd.)
The one thing I can't substitute is cheese. No matter how good low-fat cheese is, I can't do it. It melts and tastes like plastic to me, so I use regular cheese and just try to cut the amount down.
And with that, I'd love to share a collection of Make It Healthy, but Keep It Yummy recipes I put together from Foodie.com. You can make your own collections there too!
Which recipe from the slideshow do you think you'd like to try first?