For the last ten years, I've been driving hand-me-down vehicles, and while I'm grateful to have had transportation of any kind, I really didn't enjoy driving at all. Like AT ALL. So, when I was given the chance to drive a 2015 Kia Sedona for a weekend, the answer was a resounding yes. No brainer.
And spending time behind the wheel of the 2015 Kia Sedona reminded me that I actually do like driving – something I had completely forgotten! The weekend pretty much turned my world from black and white to technicolor.
And here's why: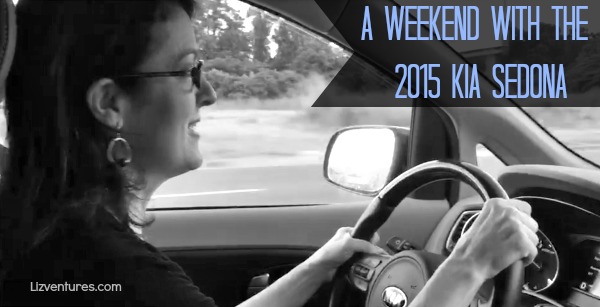 This is a Kia sponsored post. All thoughts and experiences are my own.
When the Sedona arrived in my driveway, I fast-walked my tootsies out there as fast as I could go.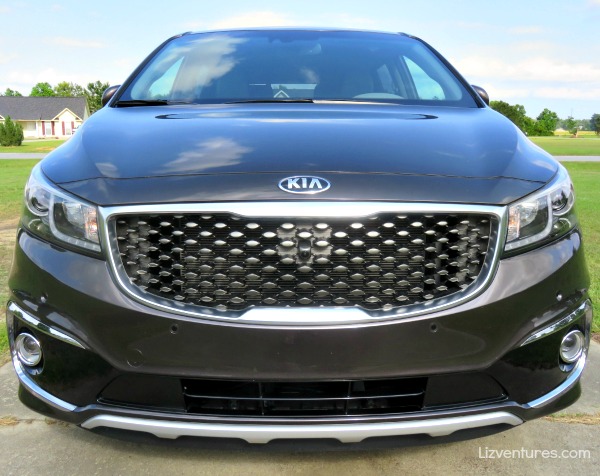 OMG, it was so pretty!
But this beauty is also a beast, and I had plans for it. There was work to be done, and I was putting the Sedona to the challenge.
There's no time for laziness 'round here.
Back 'er up!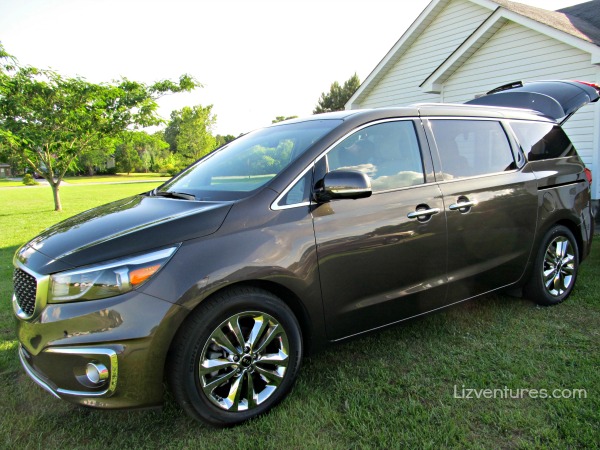 Both of my kids are moving here this summer, so I gotta cut the clutter! A big trip to my storage unit was in order, and the cargo space in the Sedona handled it with confidence. There's a heck of a lot of room to spare inside.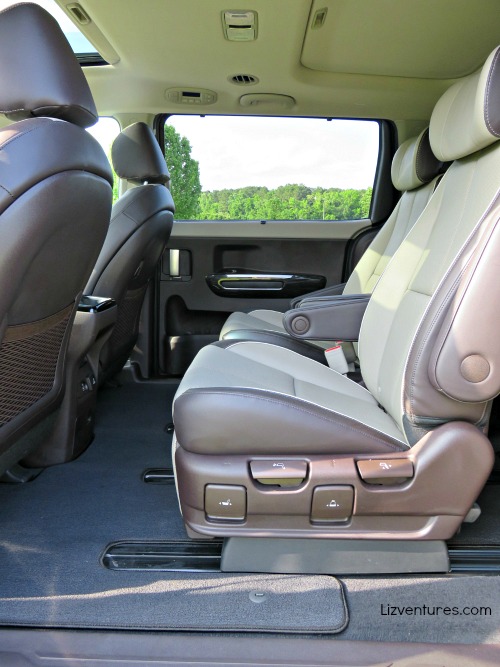 In this video, you'll see how quick and conveniently the seats can be moved and folded down to allow for more cargo room.
If you look at the video, you'll see a sped-up version of all this stuff being loaded into the Sedona. It gives you a good feel for how much it can hold, and I even had quite a bit of space left over. Good thing… cuz I have plenty more where that came from. Plenty.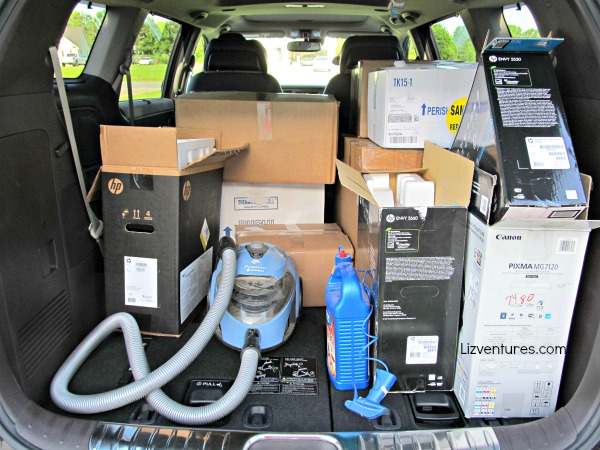 Since all work and no play is no way to live, I loaded up the Sedona for a weekend trip. I was able to fit all our luggage inside the vehicle without having to fold down any of the seats. No problem.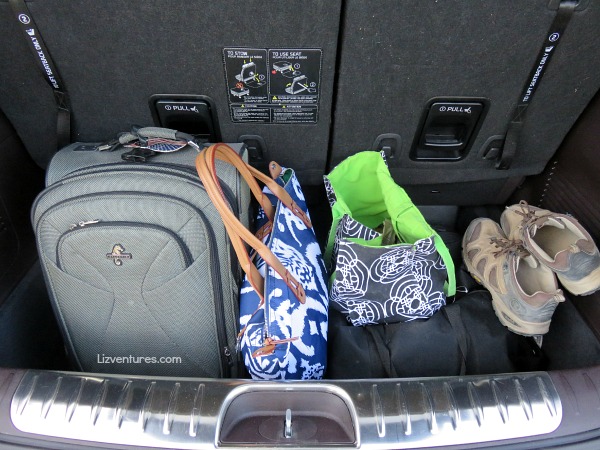 And off we went.
I mentioned the individual climate zones in the video, but I referred to it as dual because there were two of us traveling. In reality, there are three climate zones because the back seat has its own temperature controls and vents. Since I live in the south where the sun is unreasonably cruel, having the ability to quickly cool off the entire vehicle is a blessing!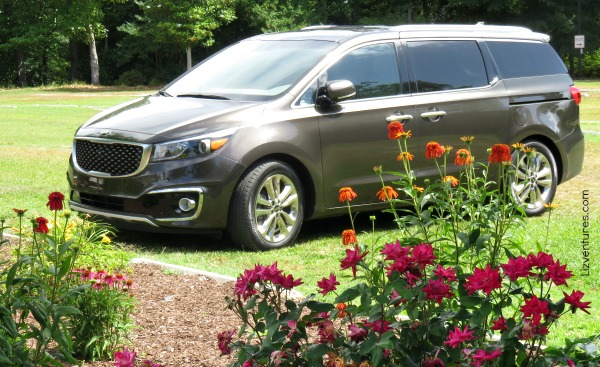 My boyfriend and I take road trips a lot, and when it's not my turn to drive, I almost always set up a "mobile office" and get some work done. I have a hotspot and I usually have to bring along a power inverter, but the Sedona has a 110-volt power outlet, so I just plugged my laptop in and got to work. It was the BEST.
And with the pop-up footrests, I was working while relaxing in first-class style.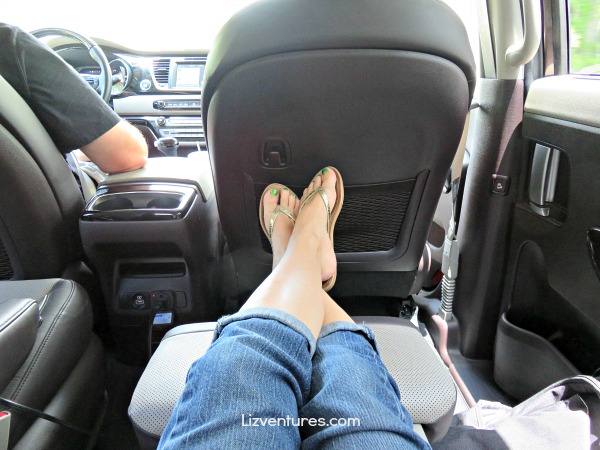 We visited the beach, the river, the historic downtown area and the USS North Carolina battleship. You'd think we would have been exhausted after all that, but the ride was so hassle-free and comfortable that we had energy to spare.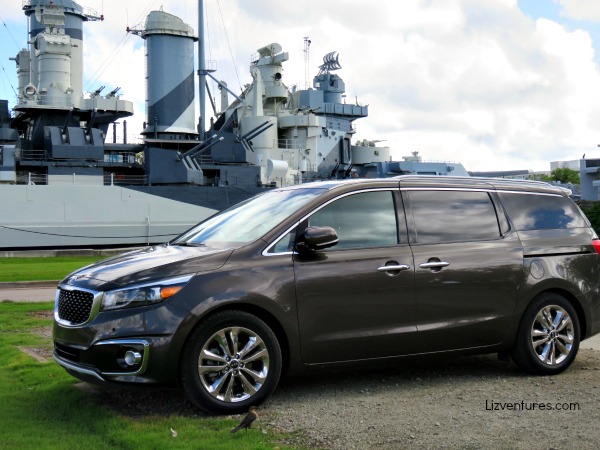 We were so rested when we got home that we popped some camping equipment, a cooler and a grill into the Sedona and savored one more evening away from the hustle and bustle.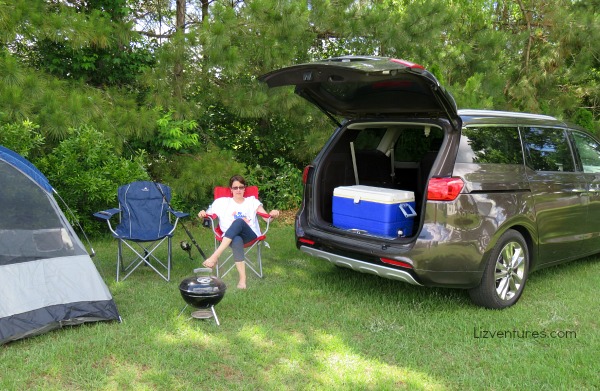 It was one of the nicest weekends we've had in a long time. The 2015 Kia Sedona made everything easy and so much more enjoyable!