For almost all my business travel I bring my Surface RT, which has Windows 8, so finding the best travel apps to use on that device is pretty important to me. I'm really no expert in apps, but I know I like easy, intuitive and free and I go from there. 😉
Here are 7 of my favorite travel apps thus far for Windows 8. (Some of them are available on other platforms as well.)
Meet 1/2 Way

Plug in your address and a friend's address, and the app finds the halfway point for you. Not only that, but it suggests possible locations by category, such as coffee shops, restaurants, hotels, shopping, etc.
You can email or tweet the results too (although I probably wouldn't tweet publicly where I was going to meet someone).
Kayak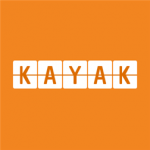 I don't know what I would do without this app. I use this not only on my Surface RT but on every single device I own. It's indispensable to me for help in booking my air travel. It makes it so easy to find the lowest prices, and I live for the fare tracker email option it gives you.
4th at Square Lite

This is basically FourSquare in a pretty Windows 8 version, and because of that, it's more fun to use IMO.
(This is the ad-supported version of the app (which doesn't bother me) but a $2.99 ad-free version is available for those who want that.)
World Mate

If you travel a lot, you understand the value of having a good travel itinerary management app which can combine all your air, hotel, and confirmations together into one itinerary.
I use Trip It on my iPhone and desktop, but I use World Mate on Windows 8. Either one of them will serve you well, but as of right now, Trip It isn't available on my Windows 8 tablet so I use this.
 Fotor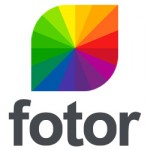 I can't even tell you how many all-in-one photo apps I've downloaded and uninstalled, but Fotor is one of my faves because it was easy to use from day one. I didn't know it was available for Windows 8 until I started writing this post, so I'm excited! I have it on all my devices now.
I can enhance and edit, change the focus/blur, add text, borders, effects and all that jazz, then share it easily to Instagram, Twitter, Facebook, Flickr and email.
GuidePal

I just downloaded this city guide app so I haven't delved in too deeply, but with content provided by savvy locals and curated by travel experts, I'm  looking forward to exploring it and finding the can't miss sights and popular local favorites.
The guides include major U.S. cities as well as popular international cities.
Breadcrumbs

Walking or going for a run in unfamiliar territory? You'll never get lost with the Breadcrumps app.It periodically (every 150-200 meters of movement) drops pins on a map so that it's storing a record of your travels from Point A to Point B.  When you're ready to return, just tap the pins on the map, and the app will give you valid directions back.
Best of all, it uses very little battery power to run.
What are your favorite travel apps?
As a Windows Champion blogger, I do not receive compensation, but I do receive resources, information and tools in order to test and use Windows-based services.