When my son was still living at home, he liked to make sure that I noticed the things he noticed.
So he would leave me little visual displays of this or that.
And then he never said a word about them.
Like this note which said "PUP" and pointed to a blob up by the ceiling.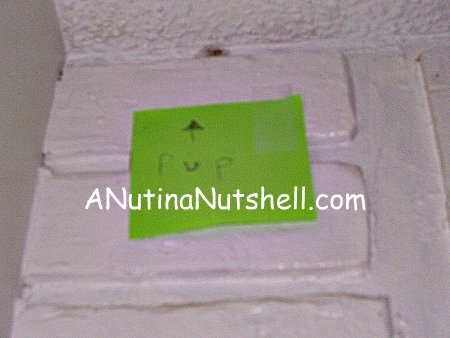 Oh, I noticed alright.
And I did say a word.
SPIDER!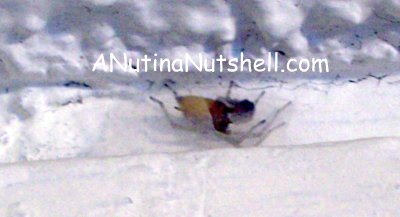 Right after I stopped laughing.