I love to have windows open with fresh breezes carrying the heavenly scent of the outdoors throughout my home. But there are so few days when the weather allows for that luxury, and the air sure gets stale when the house is all closed up.
During the winter holiday season, I use scented candles for both fragrance and and ambiance, but for the rest of the year I use home fragrance options like Air Wick. I'm especially fond of the scented oil plug-ins, and over the last month I've been trying the Air Wicks Familiar Favorites.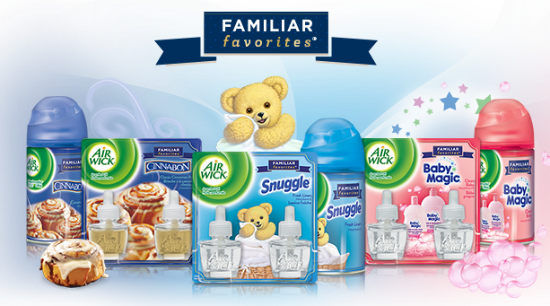 I participated in an Influencer Activation on behalf of Mom Central Consulting for Air Wick. I received product samples to facilitate my review and a promotional item to thank me for participating.
_______________
There are three different scents in the Air Wick Familiar Favorites collection: Cinnabon, Snuggle and Baby Magic. Don't they all sound delightful?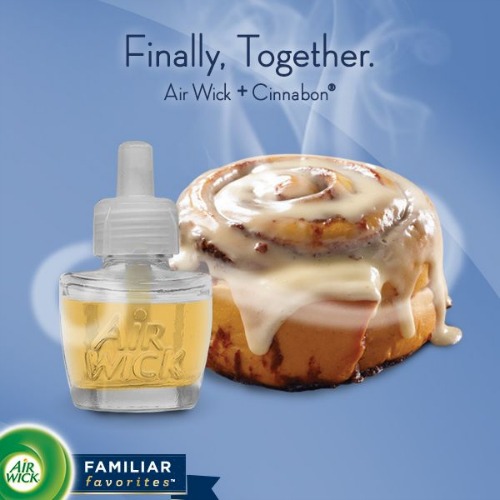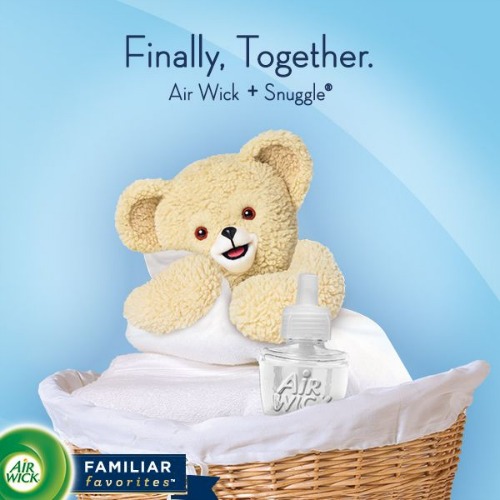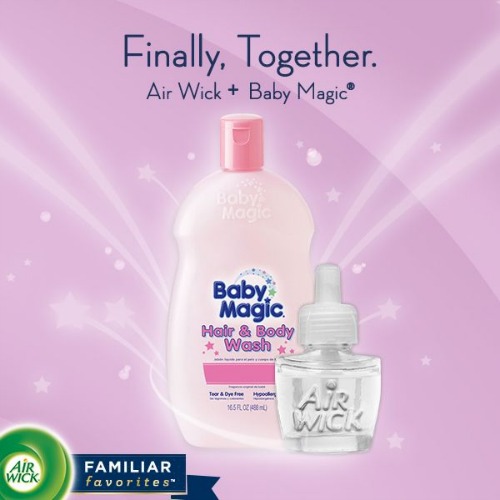 It's not easy to describe aromas, but the Snuggle isn't heavily perfumed like you might think. It's just a clean, light fragrance which reminds me of how my laundry room smells after a day of washing — very pleasant!
I've been using that one in my master bathroom, and I think that's where I'm going to keep it.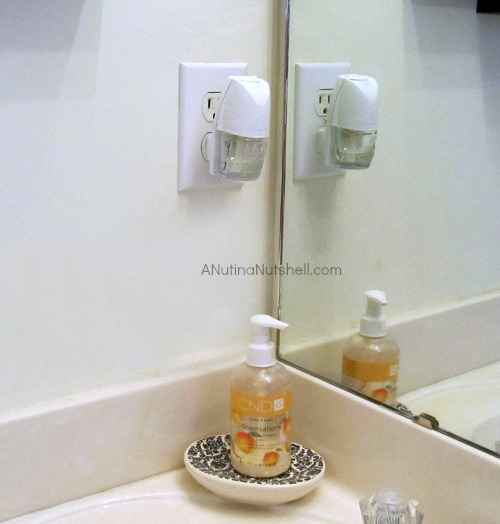 I was a little scared to try the Air Wick automatic sprays, I have to admit. I'm very scent sensitive and get instant headaches from strong fragrances, but I gave it a go anyhow to try out the Cinnabon.
The unit operates on 2 AA batteries and emits a intermittent puffs of fragrance. It can be set to low, medium or high; I opted for low. About 15 seconds after turning it on, it sprayed a poof of Cinnabon scent into my living room. It's a very sweet cinnamon smell, not spicy, and the sweetness is a little too much for me even though I think it smells wonderful.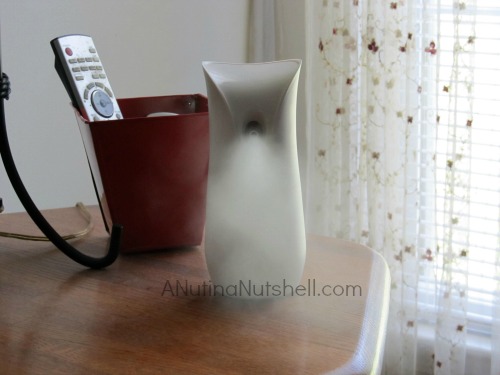 After that, I decided to try the Snuggle automatic spray in my office. I keep it on low, and it seems to spray about every 30 minutes. (It scares the bejeezus out of me every time it goes off, but eventually I probably won't notice it.)
I really love how the aroma relaxes me and freshens up the room in a subtle, not overpowering way, and as I mentioned the scent is very pleasant!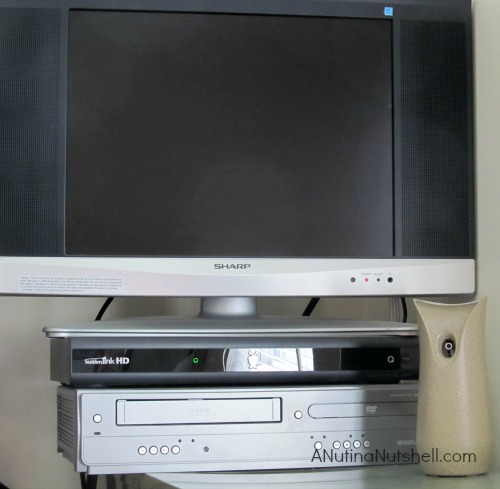 But the Baby Magic is my favorite scent of all! It has a soft and gentle baby powder freshness and I absolutely love it! Of the three, this will be the one I buy over and over, and since it reminds me of the sweet smell of my precious babies, it makes me feel happy inside.
It would be lovely in a nursery, but since I don't have one, I just freshen up my hallway and bathrooms.. I only have it in the scented oil version, but I like it so well that I think I'll get a canister and use it as an automatic spray too.
The Familiar Favorites collection is designed to evoke a sense of ease, and I think the Snuggle and Baby Magic scents do that exceptionally well for me.
Visit the Air Wick website for more info and connect with Air Wick on Facebook and Pinterest.
Which of the Air Wick Familiar Favorites would you like to try first?