This post brought to you by Air Wick. All opinions are 100% mine.
I'm a creature of habit in life, but I'm as fickle as they come with fragrance. I sniff what I like, but I sniff it briefly before moving on to a new kind of whiff.
Shiny object syndrome with aromas? I'm afraid so.
That's why I like scented Airwick products because I can change the fragrance in a snap, and do it as much as I want. And I do.
Look at the variety of scents this gal has been flitting between. My favorites are the NATIONAL PARK Scents, and they're only available for a limited time, just like the Fall collection I wrote about last year.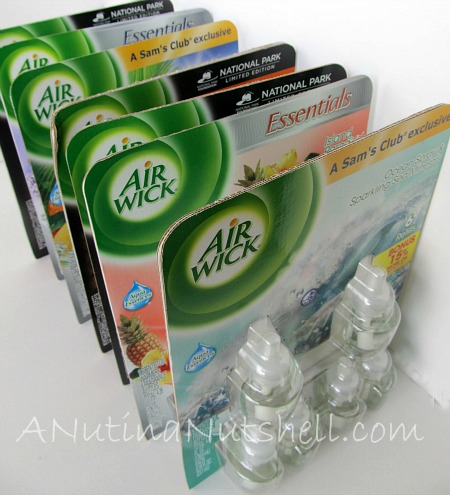 There are a ton of Airwick scented oils available at Sam's Club, and they're an even better value (38%) than Walmart's deals. Plus you can get either a bonus oil or a bonus warmer when you buy a refill pack.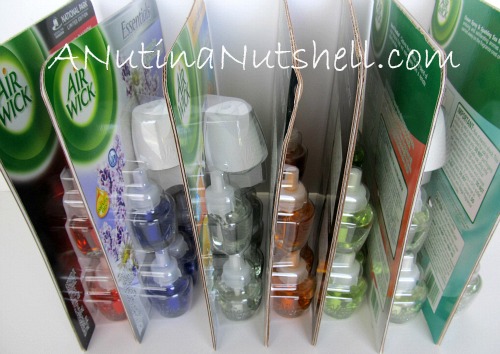 Available scents include:
Bright Citrus Splash (Sam's Club exclusive)
Ocean Spray with Sparkling Sea Minerals (Sam's Club exclusive)
American Samoa Sweet Coconut & Island Palms
Grand Canyon Cactus Flower & Warm Breeze
Hawaii Exotic Papaya & Hibiscus Flower
Lavender & Chamomile
Island Paradise
Magnolia & Cherry Blossom
The refills snap right into the bottom of the warmer base, and it literally takes seconds to switch from one fragrance to another. There's also a dial on the warmer which controls the amount of aroma it releases.
Go easy or go big!
I usually stay lighter with the floral fragrances and heavier with the citrus and clean & clear scents. I like to use just a single warmer in the house, and I keep it in the hallway between the bedrooms and my office. The subtle fragrance then wafts into each of the rooms for me to enjoy.
Which of the Airwick scented oils do you think you'd try first?