Chimpanzee directors, Mark Linfield and Alastair Fothergill might be smiling and laughing now, but they sure weren't when catastrophe struck in the middle of filming and Oscar, the baby chimpanzee and star of the movie, lost his mother.
Mark told us that they called Disney and said, " 'Sorry, guys. We spent most of your money, and you haven't got a movie'… because, obviously, Disney movies have to have a happy ending, and — it wasn't looking like one."
They admit that it was terribly difficult not to step in and help the weakening little chimp, but they had to sit back and let the true story unfold.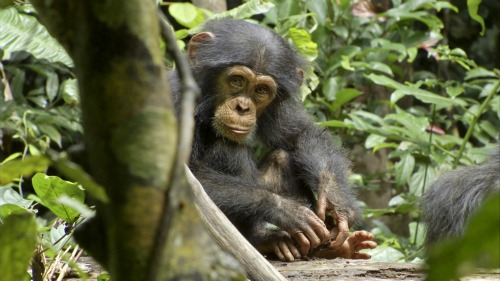 Filming took place within the Ivory Coast's Taï Forest, and it was incredibly challenging. Most of the time they couldn't see anything in front of the lens but green leaves. It was very dark, and the chimps were also constantly on the move through extremely rough terrain.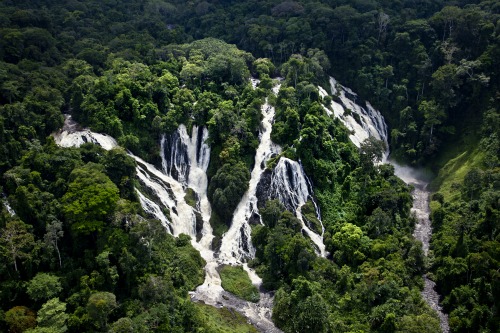 Mark told us, "We were never allowed to be more than seven meters from the chimpanzees. A very good reason for that is that chimpanzees are very susceptible so we had to be extremely careful not to get close enough for them to catch anything that we might be carrying. We also had to wear face masks."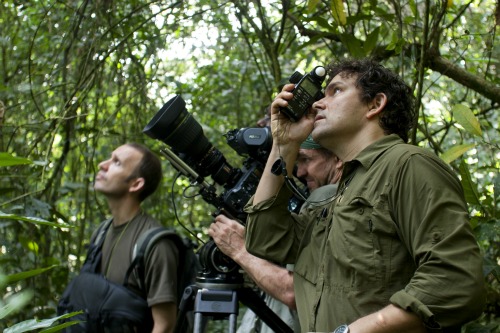 Alastair told us that they spent 700 hours in the jungle over 3 1/2 years. He said, "The cameraman actually said… if I get one shot in a day, I'm happy. One single shot."
They originally chose Oscar because they knew they wanted a baby chimp, but also because Oscar's mom, Isha, was a really good mother.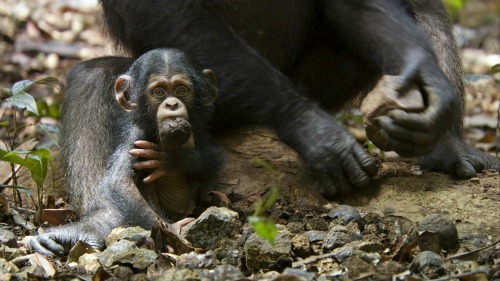 Alistair said, "You look into the eyes of chimpanzees and… there is more meaning in that than in any other animal that I have ever experienced."
You'll see it too when you go see Chimpanzee, opening April 20th.
This trip and most of the travel expenses were courtesy of Disney and Global Resort Homes.