With the 100-year anniversary of Diamond of California Nuts at hand, I began a search through my recipe box for one of my favorite treasured family recipes: Almond Snowcap Cookies. My mom baked them as part of our holiday cookie tradition when I was a child.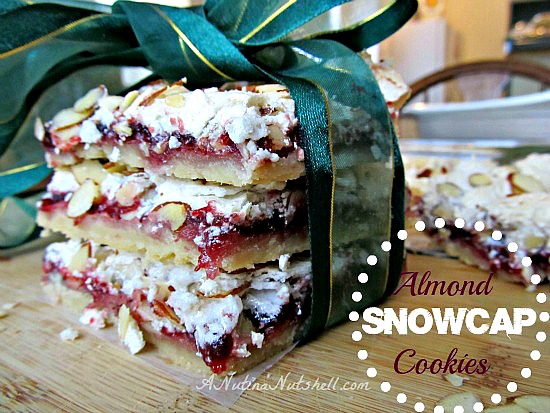 I'm not sure if you're like me about nuts. (It's kinda my specialty seeing as how I am one.) But when it comes to baking, I only use premium nuts because the freshness and quality do make a difference in the taste. That's why I trusted this recipe to Diamond Nuts.

Almond Snowcap Cookies
Ingredients:
1/2 cup butter, softened
1/4 cup shortening
3/4 cup powdered sugar
1 1/2 cups all-purpose flour
3/4 cup seedless raspberry jam (can substitute with other flavors)
3 egg whites
3/4 cup granulated sugar
1 cup Diamond of California sliced almonds (found in baking aisle)
1/2 cup flaked coconut (I omit this because I'm not a coconut fan)
 Directions:
1. Heat oven to 350 degrees. Cream together shortening, butter and powdered sugar. Blend in flour. Press evenly in bottom of ungreased 13 x 9 x 2-in pan. Bake 12 to 15 minutes.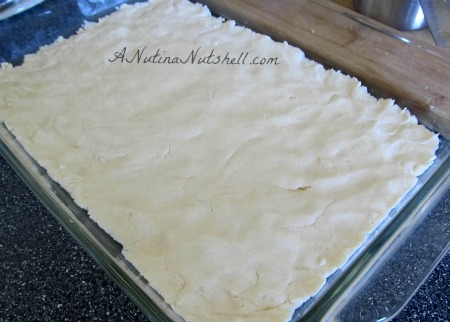 2. Spread jam over hot layer.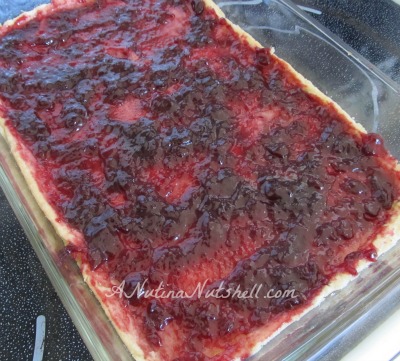 3. Beat egg whites until foamy. Beat in granulated sugar, 1 tbsp at a time, and continue beating until stiff and glossy. (Do not under beat.) Fold in coconut and 1/2 cup almonds; spread over jam. Sprinkle remaining almonds on top. Bake 20 minutes.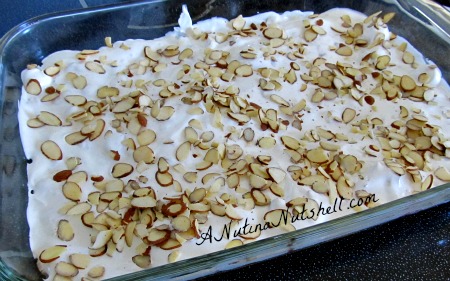 4. Cool. Cut in squares; store in airtight container.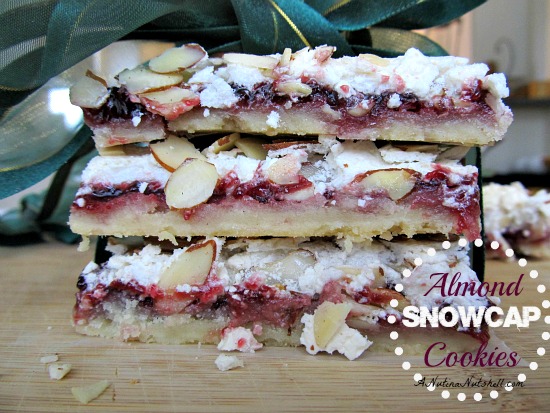 The Almond Snowcap Cookie recipe comes from my mom, but if you love baking with nuts for the holidays, you should take a peek through the Diamond of California classic family recipes for even more ideas.
– Apple Walnut "The One They Beg You to Make" Cake
– Pecan Pumpkin "Gets the Kids to Make the 10-Hour Drive" Pie
– Chewy Walnut "Tears Them Away From the Game" Squares
– Walnut "Always Gets Them Out of Bed" Bread
– Pecan "Gets the Grandkids to Act Saintly" Dainties
Look for Diamond of California nuts in the baking aisle. Visit Facebook.com/DiamondNuts
Partnered post with Diamond of California Nuts. Recipe and opinions are my own.