This post about the Amazon Prime discount was sponsored by Amazon as part of an Influencer Activation for Influence Central and all opinions expressed in my post are my own.
I don't know what I'd do without Amazon Prime. It's like my own personal gofer and hands down the best service I've ever used across all aspects of my life.
I'm telling you this now because Amazon just announced that customers who are part of a growing list of government assistance programs and have valid Electronic Benefits Transfer (EBT) cards can access Amazon Prime at a discounted monthly price of just $5.99 per month for one year, with the ability to cancel anytime.
And if you're not an Amazon Prime member, you are missing out on one of the best parts of life. Yes, I love it that much.
And so does my little Pinot, since there's always some sort of packaging to investigate (until mommy takes it away and ruins the fun).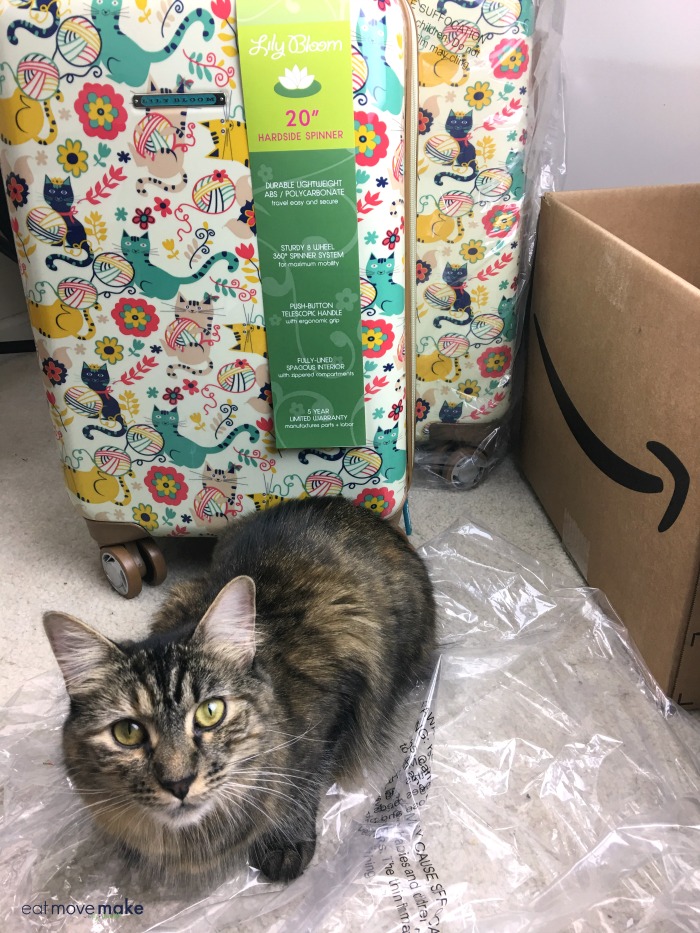 I signed up for Amazon Prime a few years ago when my car died. Sometimes I had access to my boyfriend's car to go to the grocery store and run a few errands, but I certainly wasn't able to get things at the moment I needed them anymore, and I didn't like that at all.
Since my car wasn't going to be replaced anytime soon, I decided to try Amazon Prime on a 30-day free trial basis, and it not only saved me time and money, it reduced my stress in a big, big way. I was hooked on the unlimited fast, free shipping, and low prices, and I've renewed my membership every year since.
Obviously, the ability to shop without a vehicle was a key consideration at the time, but that's not the reason I've continued to use Amazon Prime. I mean, I have a new car now, so I could go shopping in brick and mortar stores if I wanted to. But I don't!
Why would I want to leave my house, fight traffic, waste gas driving from store to store to compare prices, wait in long lines at cash registers and then have to lug everything home when I can choose from more than 50 million items on Amazon while sitting on my couch. In my pajamas. No brainer.
Wondering if you qualify for the Amazon Prime discount membership? You can check on that or sign up for a free 30-day trial here: amazon.com/qualify 
Honestly, the money (and time) savings you receive with the unlimited fast, free shipping alone makes the discount price worth it. But since membership includes Prime Video, Prime Music, Prime Reading and Prime Photos too, the deal is phenomenal.
Let's talk about those extra benefits with Amazon Prime:
Prime Video: Unlimited access to tens of thousands of movies and TV shows
Prime Music: More than two million songs and thousands of playlists and stations
Prime Photos: Unlimited photo storage to preserve family memories
Prime Reading: A rotating selection of free e-books and magazines
Audible Channels for Prime: Premium original podcasts, audio series and audiobooks exclusively from Audible
Kindle First: A free pre-release e-book each month
Twitch Prime: In-game loot on Twitch and 20 percent off pre-release digital games
Early Access: Exclusive early access to select Lightning Deals
Savings: Discounts on select products including 20 percent off diaper subscriptions
Prime FREE Same-Day Delivery: One million products, order by noon and get them today in eligible zip codes
Prime Now: Free two-hour delivery on tens of thousands of items in eligible zip codes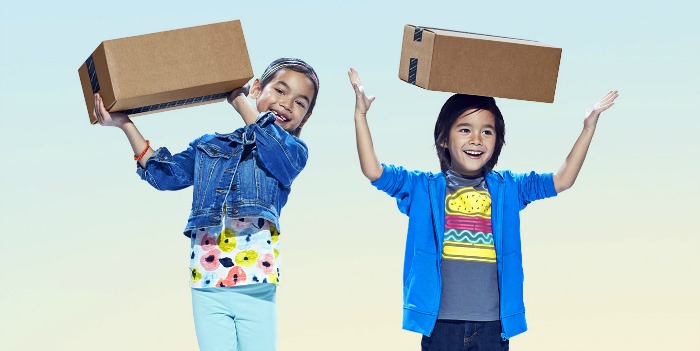 Customers can qualify for the discounted Amazon Prime membership every 12 months up to 4 times. Amazon will be also be adding other ways to qualify in the future for government assistance customers not utilizing EBT cards, so keep an eye out for that too.
Read the full press release here and learn more about Amazon Prime or sign up for a 30-day free trial.