I participated in an Influencer Activation on behalf of Influence Central for American Express Serve. I applied for the Serve Cash Back card to facilitate my review and received a promotional item to thank me for my participation.
It wasn't until two years ago that I finally got a debit card. I never wanted one because I was afraid it would be too easy to overspend. I finally broke down and got one though, and I never should have waited so long. I love it!
The convenience is undeniable! I can't believe I used to write out checks to pay for everything… and I owe a heartfelt apology to everyone who was behind me in checkout lines for the last 30 years.
\_(ツ)_/¯
I'm mostly modernized now. In fact, I'm about to try out the American Express Serve Cash Back card, the only prepaid debit card with 1% cash back on purchases. It's a full service reloadable prepaid debit account with easily accessible money management tools at no or low cost, PLUS it offers 1% cash back on everyday purchases.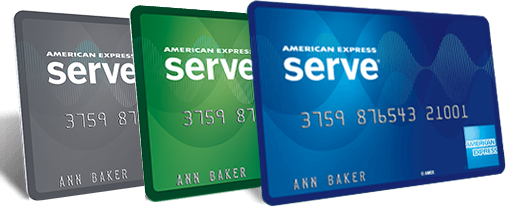 -So basically, you buy whatever you were buying before, but now you get cash back on those purchases. I'm all about cash back. All about it.
How it Works
– Get 1% Cash Back for every dollar you spend when you shop in store or online.
– Cash Back is added to your account promptly after your purchase and is ready to spend when you choose.
– Log in to redeem the amount you've earned on your next purchase.
To get an American Express Serve Cash Back card, you can register online and receive a card in the mail for free. Cards are also available for purchase at retailers (up to $3.95 depending on retailer). No credit check is needed, no minimum balance is required and there aren't any hidden fees.
Adding money to your account
-Use free Direct Deposit
-Add money for free by linking your checking account or debit card.
-Add cash to your account at participating retailers for a fee (varies by retailer).
Now start saving 1% cash back on your purchases. You can use American Express Serve Cash Back to pay your bills, buy groceries, deposit checks and shop online. To view and redeem your rewards balance, just sign into your account.
My American Express Serve Cash Back card was just loaded last week, so I'm excited to be earning cash back on my own purchases.  I'll let you know how it goes in a few weeks!
Click here to register for an American Express Serve Cash Back card.