When I moved here, the walls were a stunning shade of dark brown mud and deep evergreen. People, I was living in Sherwood Forest.
Fine for squirrels and birds; not so fine for Lizzy bear. 
Repainting happened immediately, but it wasn't until a couple of weeks ago that I finally replaced the dark and dreary bath accessories.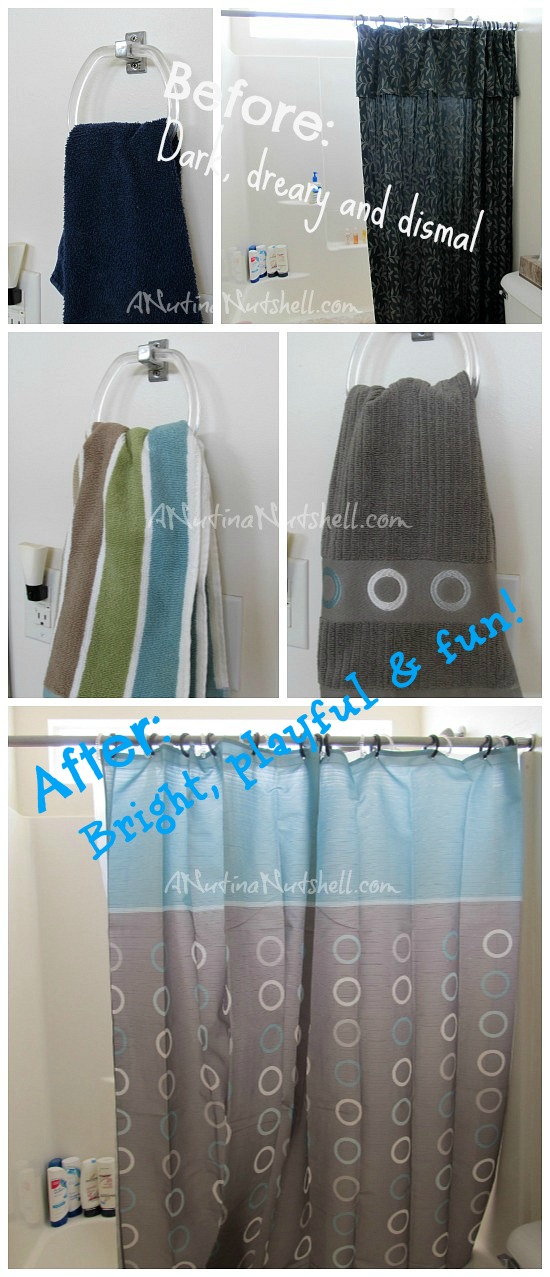 So much better, huh? I found them at Anna's Linens, but wait, I found some other cute stuff too.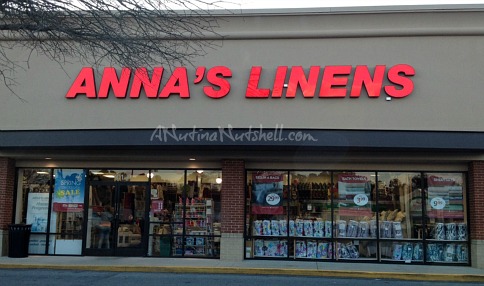 Every time I shop there, it's for bedding, so I totally ignored that side of the store this time.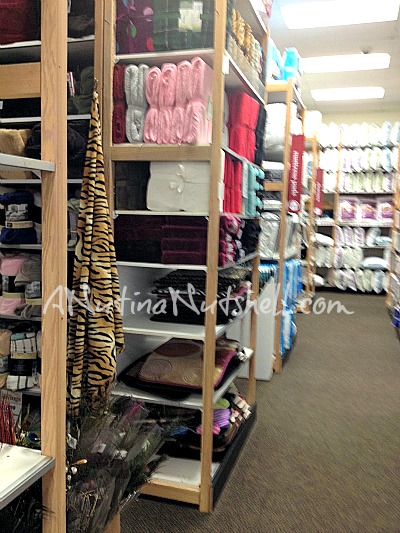 I wandered over to the kitchen and bath accessories, and when I saw these shower curtains and bath towels…. had.to.have.
From the forest to the beach! Amen?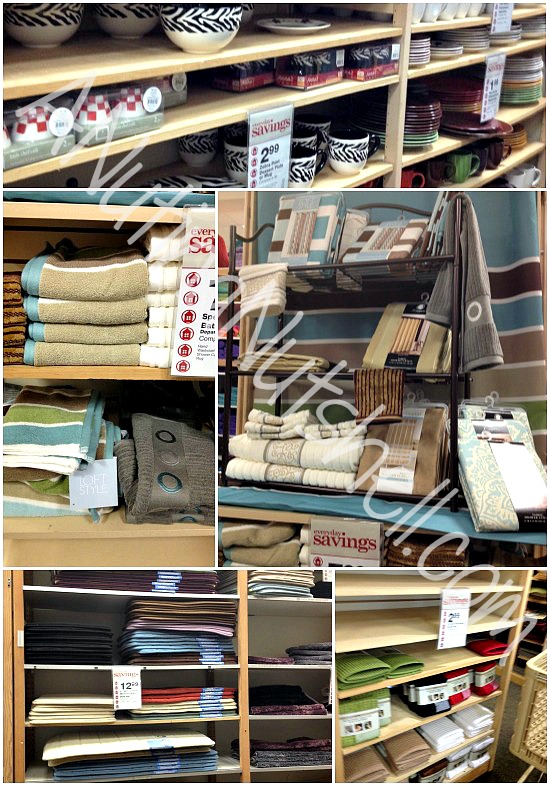 I also found a microfiber drying mat which I snapped up for just $2.99. Should I admit that before I had one I was setting my freshly washed dishes on top of my stove to dry?
My hope is that the red color is too bright to ignore, so maybe I'll put the dishes away faster. Maybe.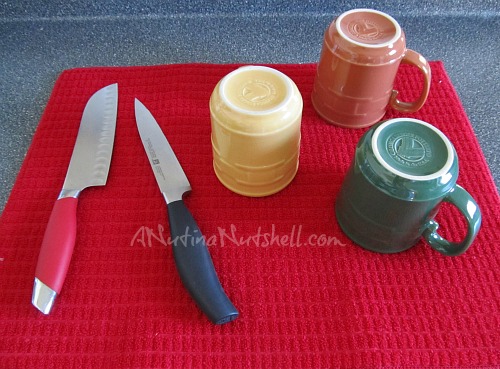 I also picked up a pair of hot pads and oven mitts because they were so nice and padded (and clean).
I feel like I got some great deals at Anna's Lenens because all together I paid $55.55, including tax. Score!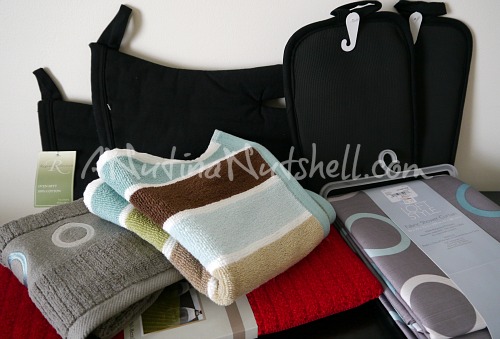 What home decor items need to be updated or replaced at your house?
Anna's Linens provided a gift card, but I spent more than the gift card amount when I went shopping. All opinions, thoughts and experiences are my own.