For years, I've worn Beats headphones to the gym, because the bigger the headphones, the less likely it is for people to talk to me while I work out. It's not that I don't want to talk to people, it's that I don't want to talk to them while I'm in the middle of a workout!
Despite my best intentions (big headphones and a game face on), I still get interrupted all the time. I thought I'd compile a list of the most ridiculous gym interruptions I've experienced, in no particular order. Enjoy!
Guy who interrupted me in the middle of a set of lat pulldowns to insist on a fist bump.
Guy who asked me for diet advice but interjected when I began to answer to tell me all about his pet wolves???
Lady who told me she liked "what I've done with my body". It made me feel somewhat like a remodeled home.
Guy who approached me while I was doing glute bridges and implied that he was good at thrusting as well.
Guy who came up behind me while I was doing pullups and held my knees to spot me, when I clearly didn't need a spot. And then came back and did it again for my next set.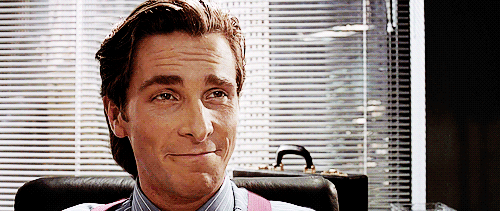 Guy who stared at me as I did dumbbell bench press, forcing me to sit up, remove my headphones and ask him what he wanted. He was just "making sure I didn't need a spotter".
Lady who I'd chatted with once who asked me for advice about using a machine, and then winked and said she knew I would know because, "Ohio girls do it better".
Lort. Help. Me. Have you ever had to deal with annoying people at the gym?
---
Hey fit fam! Want a weekly email update on only my new fitness posts? Click here.