A long time ago I stumbled across a book entitled Jemima J
written by Jane Green, and I loved it so much that I immediately bought four more of her books and I've been reading her ever since.
Jane's latest book is called Another Piece of My Heart, and although I've started several books within the last year, I haven't finished any of them. Until now. I read the whole book last week and loved it!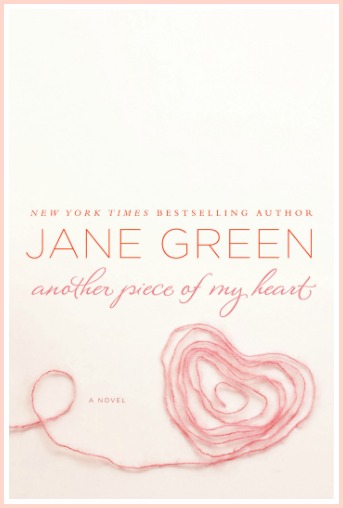 From the publisher: Andi has spent much of her adult life looking for the perfect man, and at thirty-seven, she's finally found him. Ethan–divorced with two daughters, Emily and Sophia–is a devoted father and even better husband. Always hoping one day she would be a mother, Andi embraces the girls like they were her own. But in Emily's eyes, Andi is an obstacle to her father's love, and Emily will do whatever it takes to break her down. When the dynamics between the two escalate, they threaten everything Andi believes about love, family, and motherhood—leaving both women standing at a crossroad in their lives…and in their hearts.
________________________________________________________________________________________________________________________________________________
Based on a group interview I was a part of with Jane last week, I don't think she's particularly fond of the term "chick lit", but it's the first genre I ever fell in love with, and her books are a large part of the reason I did. So I'm calling it chick lit whether she likes it or not. 😉
Her latest novel is a little different though. It's still an engaging book, but the very real angst and turmoil that sometimes comes with a newly blended family gives the story a decidedly more serious tone rather than a humorous and lighthearted one.
Her inspiration for the story came from the fact that she's in a blended family situation herself.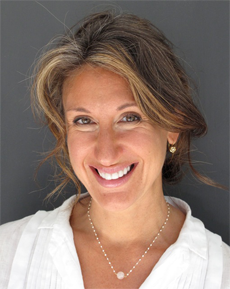 Jane told us that usually when she writes, she comes up with a message and a theme, and then begins to write her characters. She always knows at the beginning what the middle holds, and by the middle, she knows how to get to the end. But in Another Piece of My Heart, she developed her characters, and then those characters developed the story.
The book is written in sections, and flips between a third person narrative and a first person narrative. Although the transition between the the perspectives was sometimes confusing, I loved being able to get into the mind of the oldest daughter, Emily, and it helped me understand and not completely hate her.
I was so invested in the book that I wanted to yell at the characters and tell them to change. I couldn't help but turn the pages as quickly as possible in hopes that they'd get it all figured out by the end.
And no, I'm not going to tell you if they did. You'll just have to read it for yourself. 😉
Buy It! Another Piece of My Heart will be in bookstores March 13th, or order a copy from Amazon
.
Connect with Jane Green:
www.JaneGreen.com
twitter.com/janegreen
www.facebook.com/authorJaneGreen
GIVEAWAY!
Win It! One lucky reader will win an autographed copy of A Piece of My Heart plus a $50 Williams & Sonoma Gift Card!
I received an advance reader's copy of the book for the review, and all thoughts and opinions are honest and my own.