Today is National Hat Day, and Arby's is celebrating by introducing a White House petition to turn the ten-gallon hat into America's national hat!
Fans can visit Arbys.com/HatDay and sign the petition to help make it happen!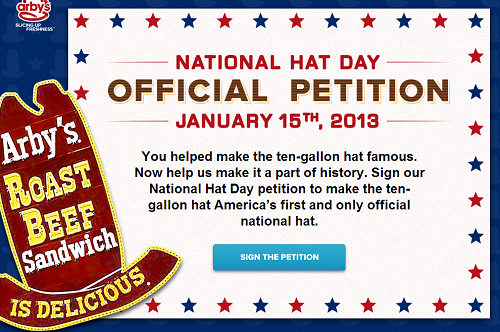 While you're there, you can download a coupon for 50% off the new Chocolate Molten Lava Cake, warm chocolate cake filled with molten lava chocolate and topped with cocoa crumbles.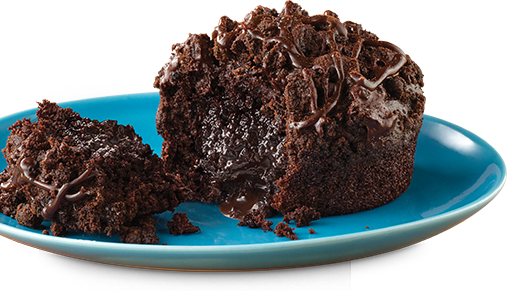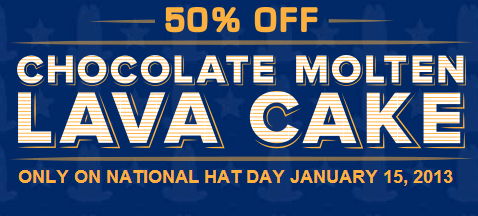 I spooned up this warm, soothing chocolate cup of goodness for myself the other night, and loved it! (Only 340 calories)
It's available for a limited time at $1.99, but you can try it for half-off today with the coupon. 🙂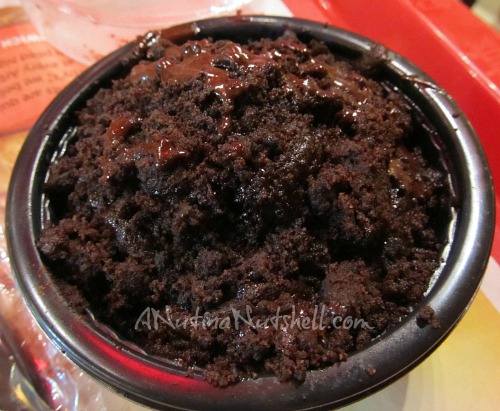 Have you tried the Lava Cake yet? What's your favorite Arby's menu item? (Mine is currently the Grand Turkey Club.)
Arby's sent me a gift card to try the cake, but I couldn't wait for it to arrive, so I just went and bought one. Worth it, so worth it.