Need to know where to stay in Las Vegas? Here's your answer.
I was recently invited to spend a #HowWeVegas weekend in the breathtakingly beautiful ARIA Resort & Casino Sky Suites, an experience I'll never forget.  The luxurious and prestigious AAA 5 Diamond and Forbes 5 Star hotel towers above the Las Vegas strip and is a Vegas destination unto itself.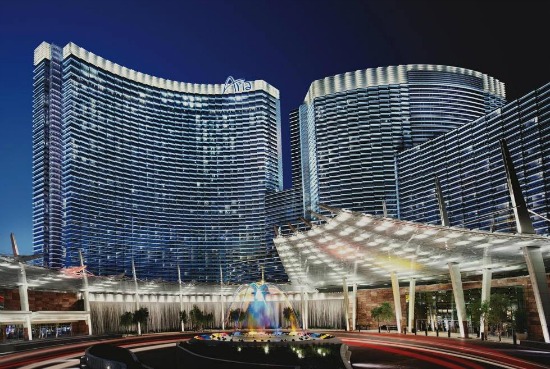 Would you believe I never even gambled the entire weekend?  In fact, the ARIA is designed in such a way that guests never have to pass through the casino unless they specifically want to do so.
I had planned on playing the slots once or twice, but I was having so much fun with all the non-gambling activities in Las Vegas and in the ARIA itself, that I never felt the need to do anything else but luxuriate.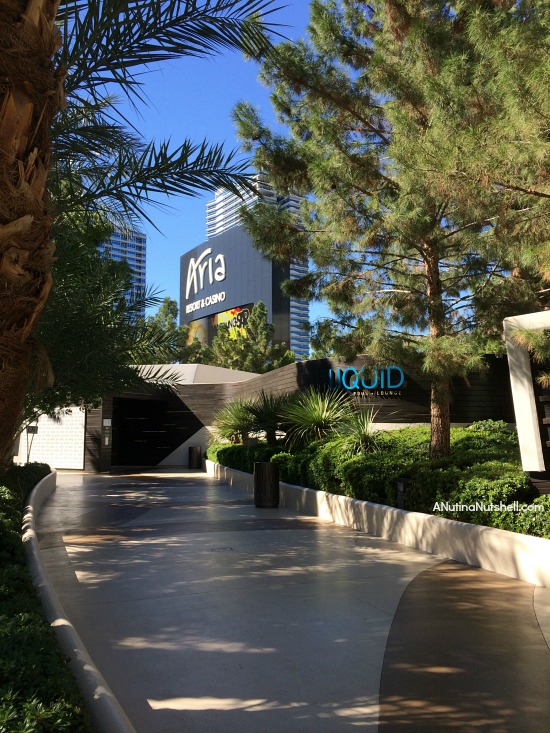 Every ARIA Sky Suites guest receives complimentary private chauffeur service from the airport to the exclusive check-in desk which is quiet, relaxed and tucked away from the hustle and bustle of the main hotel campus.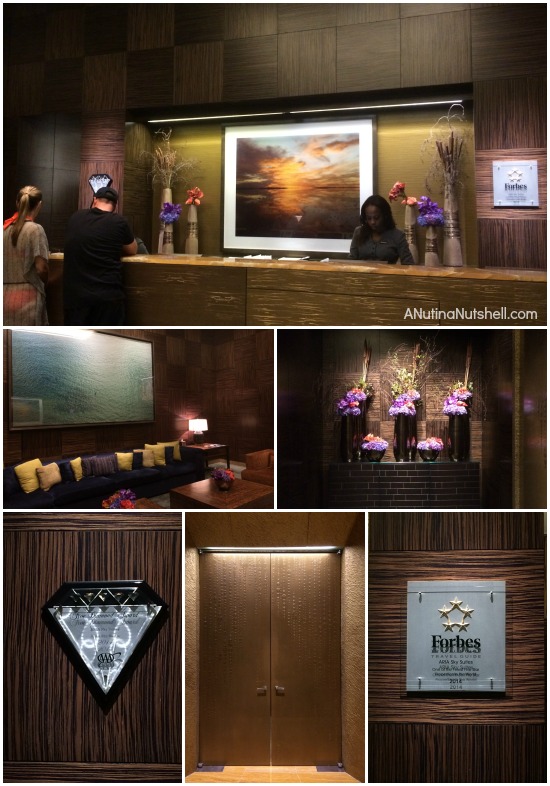 Each of the Sky Suites has floor to ceiling windows in both the bedroom and living rooms. I had a view of the pools, Las Vegas strip and the mountains in the distance.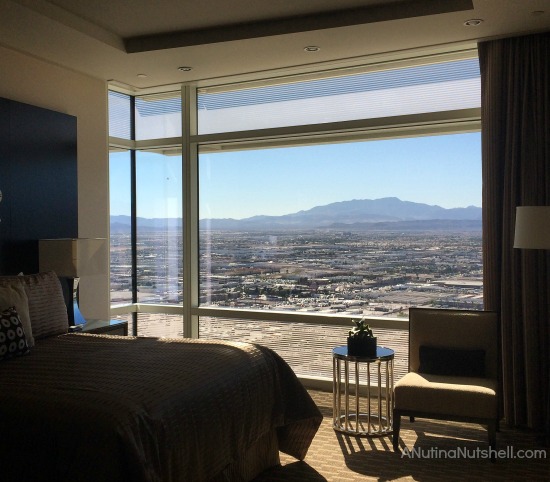 It was magnificent, and drifting off to sleep each night with the city's twinkling lights was nothing short of magical.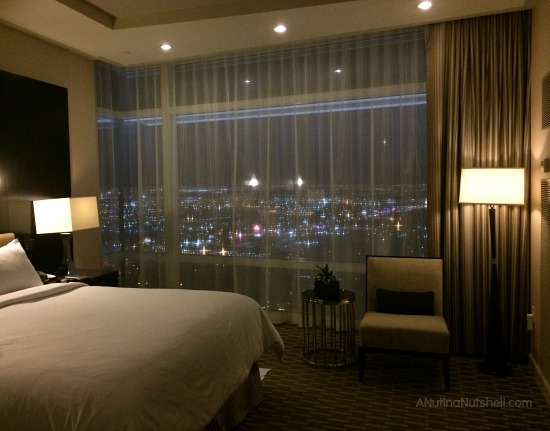 Everything in my one bedroom suite was designed to help me relax and feel comfortable, including the 7-layer mattress made specifically for the ARIA.
I loved being able to open and shut the sheers and blackout curtains in each room by either push button panels on the wall, the TV or the alarm clock. I was able to set the blackout curtains to open at a certain time in the morning instead of using a ringing alarm – a glorious way to wake up.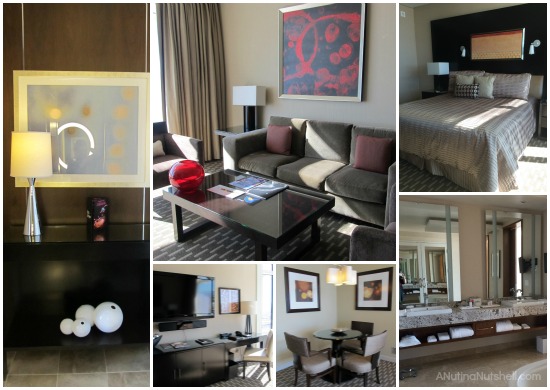 The main bathroom (yes, there are two) is absolutely enormous, with his and hers sinks, a tub with jets and a separate shower stall. You can even alter the bathroom lighting to set a certain mood. The second bathroom is a half-bath right by the entry door.
Everywhere you look when walking through the resort, you'll notice natural light flooding in. It's remarkable! You'll also notice that the casino remains virtually smoke and odor-free due to the technologically advanced air filtration systems.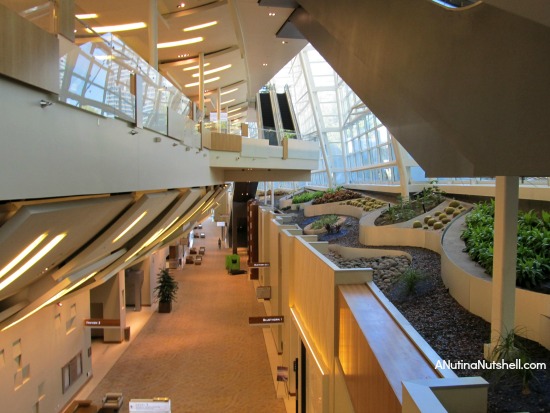 The ARIA is an architectural wonder which seamlessly combines luxury with a conscious effort to be sustainable and eco-friendly. By using living vegetation, innovative heating and cooling systems and reducing unnecessary waste, they demonstrate how modern luxury and environmental integrity go hand in hand.
The sustainable architecture design and daily operations have earned LEED gold certification for the ARIA and City Center. Bravo!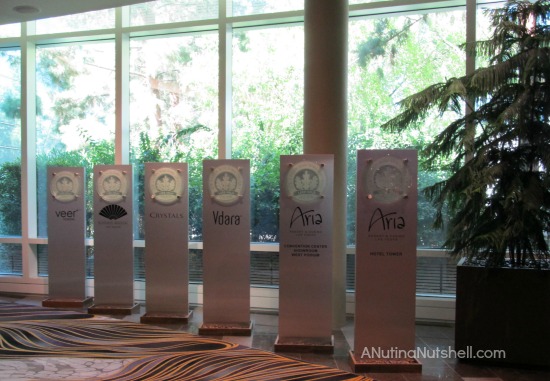 There is so much to see indoors (which I'll be showing you in later posts), but you'll also want to stroll outside and spend some time poolside.
We enjoyed an afternoon in a private pool cabana with a personal host, drinks, snacks, dining table, ceiling fan, large screen TV, safe for valuables, wireless internet …shall I go on?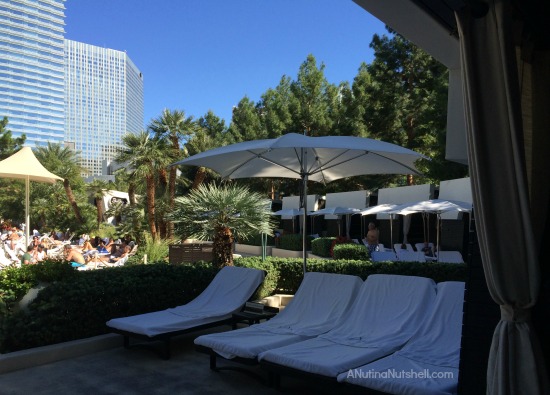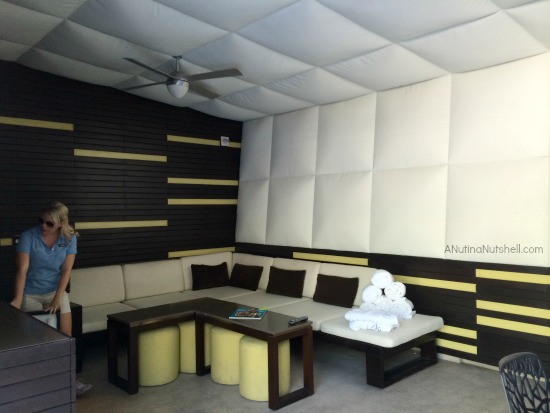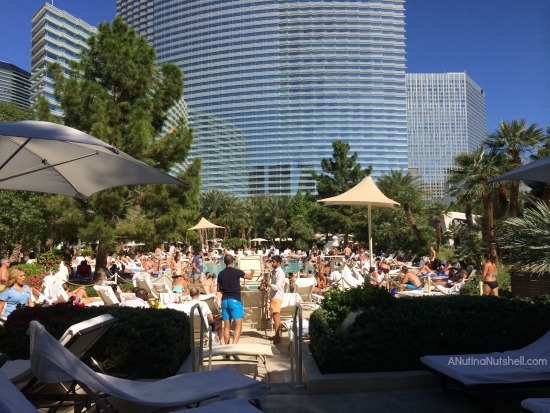 I can't even begin to express how much I loved my stay at the ARIA. It was upscale modern luxury with an earthy warmth, and I simply can't wait to return!
Pack your Suitcase! 

You could win a stay at the ARIA and prize package which includes:
2-nights in an ARIA Sky Suites
$500 ARIA Dining Credit
Cabana + $300 Pool Credit
$300 Spa Credit
2 Tickets to Zarkana by Cirque du Soleil
A Special Welcome Amenity from Jean Philippe Patisserie

Click here to enter, but hurry. It ends November 15th.
I have a lot more to share about my Las Vegas trip, so stay tuned!