There are three cats luxuriating at my daughter's house, and she calls them "the girls". Obviously, they've been elevated beyond cat status to family members. And oh how she loves the girls… except for their poopy-pee-pee cat litter business.
Trying to contain the smell of three cats and all their "bizness" isn't easy, which is probably why she delegated that job to her husband. (A well played example of how to use the honeymoon stage of marriage to your advantage.)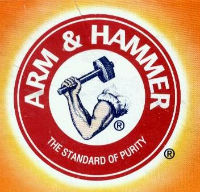 Anyhow, I suggested they switch from their current brand of litter to ARM & HAMMER Ultra Last Clumping Cat Litter for a few weeks just to see if it made the chore any less horrid. Every granule is coated with ARM & Hammer baking soda for long lasting odor control even when you can't scoop.
One of her cats sometimes forgets to bury its "doings", and since I know her hubby is a little lax on the frequency of scoops, she was anxious to have a home that stays fresh all day!
Penny Lane was curious about this new turn of events.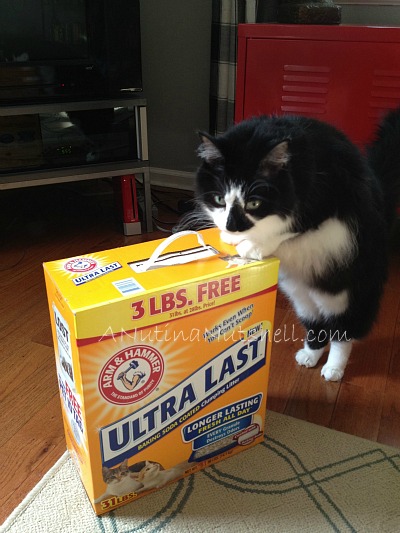 Mony took a look as well.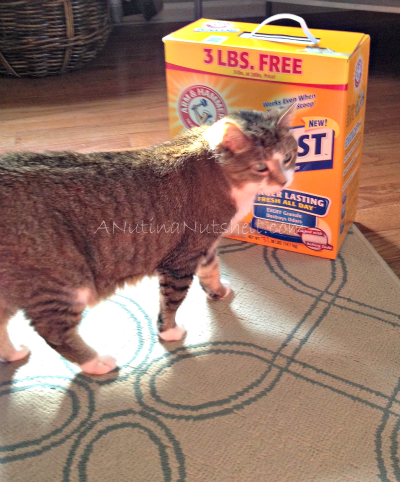 Siouxsie never showed up.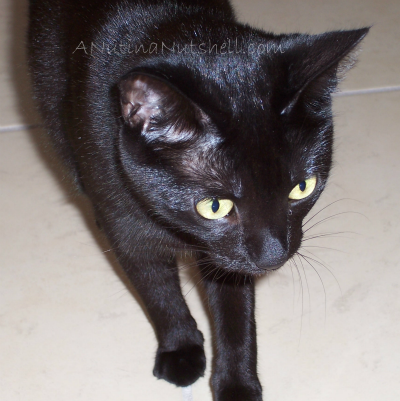 And so the challenge began.
The maker of ARM & HAMMER® products challenged me to switch to ARM & HAMMER Ultra Last Clumping Cat Litter and this summer, they are giving away $12,000 in the ARM & HAMMER Switch & Save Challenge Sweepstakes. To be entered to win one (1) of twelve (12) $1,000 prizes, simply reply to the question below!
Remember to join other ARM & HAMMER Switch & Save conversations for even more chances to win!
This is a sponsored conversation written by me on behalf of Arm & Hammer. The opinions and text are all mine. Official Sweepstakes Rules.