When my daughter was here, she and I took a drive to Atlantic Beach. It was a gorgeous day, and we had a great time walking in the surf with our bare tootsies. After a while, we stopped to sit on some rocks and just enjoy the view.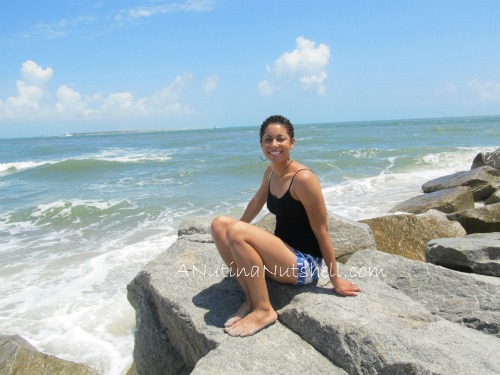 That's when we spotted a mystery man.
He was scraping that basket in the sand to collect something, and then he was putting that something in a jar in his pocket.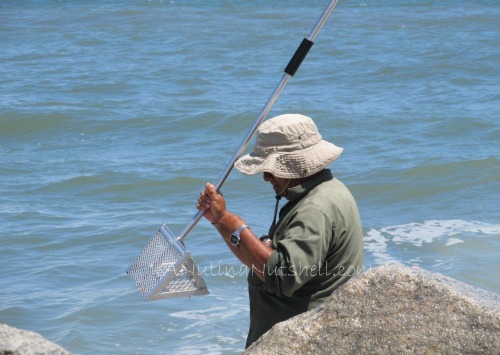 Then he started using his hands to scoop through the sand and find his treasures. I have no idea what he was looking for.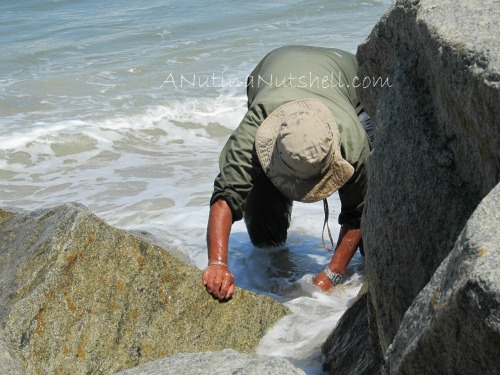 My daughter and I had fun guessing, but mostly we just had fun being together on a beautiful day.