This post is part of a sponsorship with CVS, but this morning routine and all opinions are my own.
If you've been following along, you know that I recently relocated from Ohio to North Carolina to blog with my mom!
Ever since college, I'd been working "office jobs" in the nonprofit industry, so when I moved here and was left to my own devices, I felt kinda lost. I tried working at home for a few weeks but quickly became overcome with restlessness and cabin fever. So it was time for an overhaul of my routine.
The biggest change was deciding to work out pretty much first thing in the morning. When I worked in an office, I'd bring my gym bag with me and work out after work. When I moved here, I thought I'd just work out whenever during the day. That didn't work for me. I'd be thinking about it all day: "When should I work out?" "I haven't worked out yet." "I wonder if the gym will be busy." Et voila! That's how a morning worker-outer is born!
Here's what my morning routine is looking like these days, post-overhaul:
5:45a: Alarm goes off. I hit snooze because I am a big-time weiner.
5:55: Alarm goes off again. This time I shut it off and begrudgingly get out of bed, but mostly because I have to pee.
5:57: Get dressed in my workout clothes so that if I change my mind about going to the gym I'll feel like a jerk. Just keeping it real, folks.
6:00: Drag my feet to the kitchen and use the Keurig to make a cup of coffee. Did you know that CVS makes K-Cups? PRO TIP: Sometimes I add a scoop of chocolate protein powder to my coffee – if you get the right kind, it dissolves beautifully and tastes like a mocha. Believe dat!
Make breakfast – the simpler, the better. I usually have egg whites and a few slices of bacon or turkey bacon.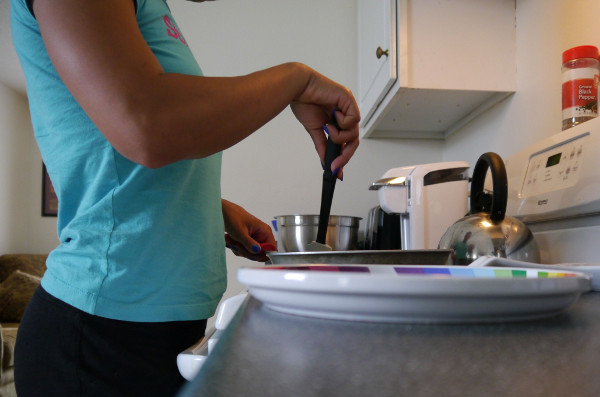 Sometimes I have oatmeal along with the eggs and bacon, but to be honest with you, that takes an extra few minutes that I don't feel like spending. Also, if I have carbs first thing in the morning, I tend to feel like I'm famished all day.
6:20-6:35: Eat breakfast while browsing Facebook and Reddit and also trying to keep my cat away from the bacon. Take my vitamins. Read this post to see what kinds of vitamins a pro bodybuilder takes!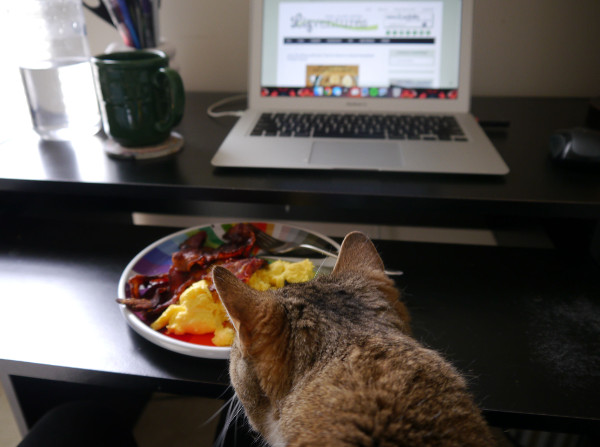 6:35-6:45: Gather my gym stuff and hit the road to the gym.
7:00: Arrive at gym, apply Beats, engage #beastmode.
Check out my Glute Circuit or Killer Quad workouts!
8:30: Add water to my protein shake (one scoop whey isolate, one scoop of CVS Radiance Platinum superfood drink mix for an immune boost), shake it up, and drink it on the drive home while singing along to one of the local classics radio stations.
8:45-9:45: Get ready for the day. Pack up my laptop and other work accoutrement, and head out the door to a coffee shop. Take my meal #2 with me and I can usually finish it in the car on the way. I eat it cold, like a boss.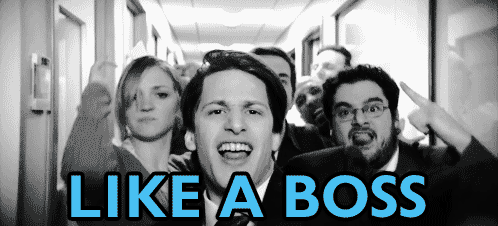 What's your morning routine like? If you switched from working in an office to working for yourself like I did, did you have trouble adjusting?