As you probably know (because I won't stop talking about it), I'm a professional bodybuilder!
I thought I'd use my Hulk powers for good and post workouts that you can do at home or in the gym. So without further ado, here's Workout Wednesday #1! It's a glute workout and requires absolutely no equipment.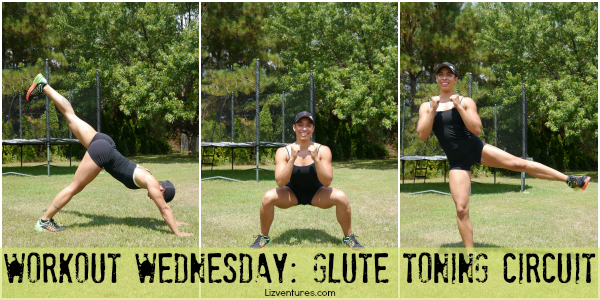 Glute Toning Circuit Workout
5 rounds | 30 seconds of rest between each round
~20-30 minutes total
Stand at the bottom of the stairs, or in front of an exercise step
Tap your right foot on the step, then switch. That's one rep.
Alternate as quickly as possible for 50 reps.
Exercise 2: Sumo squat leg lift x 20
Take a wide stance with feet pointed out at a 45 degree angle
Bend your knees and sit back into a squat position
As you stand back up, lift your right leg with toe pointed forward. Squeeze your glutes!
Repeat on the other side. That's one rep.
Complete 20 reps.
Exercise 3: Downward dog glute lift x 15 each side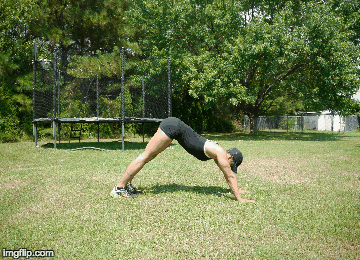 Take a downward dog position
Lift your right leg with toe pointed to the ground. Squeeze your glute!
Repeat 15 times, then repeat on left side.
Exercise 4: High knees x 50 (no .gif for this one – you know what to do!)
Lift your right knee so that it's parallel to the ground, then hop/switch to left leg. That's one rep.
Alternate as quickly as possible for 50 reps
After this workout, I went for a short 1/2 mile jog to round it off.
Let me know if you try this super fun and sweaty workout!
---
Hey fit fam! Want a weekly email update on only my new fitness posts? Click here.