This is a partnered post with MetLife about auto emergencies and utilizing TIKE stickers for emergency situations. All opinions are my own.#MasteringAuto
If you ever travel with small children, you NEED a TIKE sticker in your car. Get one, get one, get one… PLEASE. It's so important!
If an auto accident incapacitates the adults in the vehicle, it's critical that emergency personnel can immediately secure emergency and medical contact information about the child at a glance, without wasting precious time. (Babies and toddlers can't communicate this on their own.)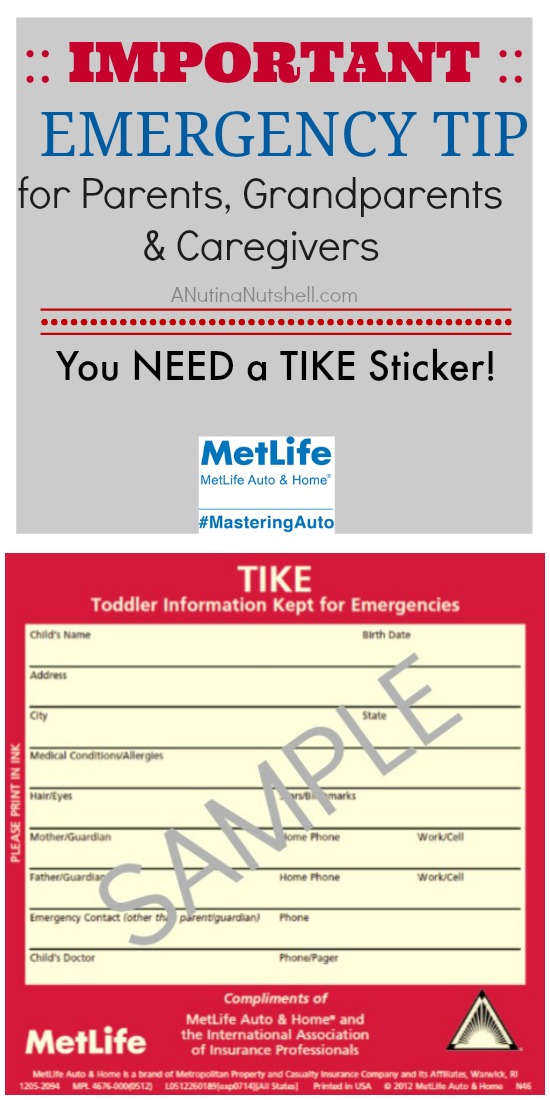 Attach the TIKE sticker to the bottom or back of the child safety/booster seat.
The TIKE program began as a result of a head-on car accident in 1995 which involved a six-month-old boy in the back seat who suffered a life threatening head injury. He had been riding with a relative who was left unconscious by the accident. The boy required emergency surgery, but the police did not know the child's identity. Fortunately, the police were able to locate the boy's parents through an address book located in the wreckage. Despite the lost time, the boy was airlifted to a nearby hospital for emergency brain surgery and has since recovered.
None of us want our precious children to be caught in that same situation.
To get a free TIKE sticker for yourself or to give to friends and family, fill out this form, and MetLife Auto & Home will send you one. The first 20 readers to fill out the form will also receive a plush Snoopy toy!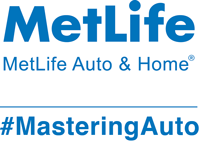 MetLife Auto & Home offers a wide range of property and liability protection, including insurance policies to cover auto, home, condo, renter's, mobile homes, boats and recreational vehicles, personal excess liability and floods.

MetLife Auto & Home offers consumers top-notch customer service and a number of industry-leading policy features, including discounts, deductible savings benefits, identity protection services and superior protection features for auto policies with Auto AdvantageSM and home policies with our Home Advantage.

Visit MetLife Auto &Home for more information.

Connect with MetLife on social media via Facebook, Twitter and YouTube.
I am so, so grateful to MetLife Auto & Home for sharing this with me so I could share it forward. By the way, check with your employer to see if they offer the MetLife Auto & Home group insurance plan. You can save a ton of money by purchasing home or auto insurance through your employer!
Another Great Resource: NHTSA Parents Central offers a wealth of information and answers to parents' most common questions about keeping kids safe in the car at every age.
Please spread the word about the TIKE sticker offering to your friends. Tweet, pin and share this post with the #MasteringAuto hashtag.