As much as I love making healthy smoothie recipes at home, once a week or so I like to treat myself to one of the fruit and veggie smoothies at Smoothie King. Did you know they have a new avocado smoothie with pineapple?!!  Yaaasssss!
Actually, they have four delicious vegetable smoothies to try right now: the NEW Veggie Avocado Pineapple, Apple Kiwi Kale, Berry Carrot Dream and Carrot Kale Dream. It's a stealthy, painless and convenient way to sneak in more veggies.
The dude and I hit up Smoothie King over the weekend to get our greens deliciously while helping to fuel our health and wellness goals. Bring on the veggie smoothies! Healthy smoothies also make great lunches when we're on the go or on the road, so he ordered the Apple Kiwi Kale (the green smoothie) and I ordered the Berry Carrot Dream (the orange smoothie).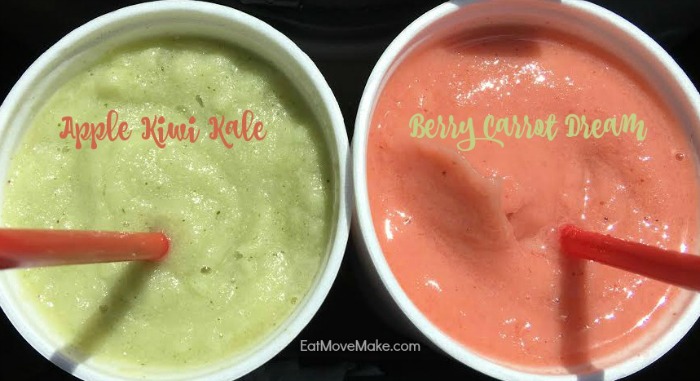 The Apple Kiwi Kale was sweet and tart, just like you'd expect, and it was mighty tasty indeed.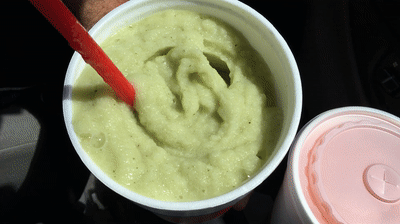 The Berry Carrot Dream tasted more like bananas to me than carrots, and you know what? I loved it! I slurped that baby down in record time.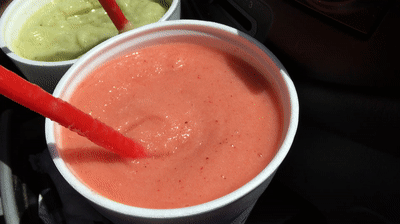 The nutritious, healthful and hydrating smoothie recipes at Smoothie King are delicious! I can't wait for my next one!
Go green for Earth Day and enter the Earth Day Sweepstakes. Tag @SmoothieKing in your #Earthday service photos on Twitter or Instagram for the chance to win green smoothie goodness in the form of Smoothie King gift cards! Get all the details at the website.
Be sure to sign up for a $2.99 20-ounce coupon via email, and for even more rewards, get the Smoothie King loyalty app where you can earn points with every visit.
Have you tried the avocado smoothie or any of the veggie blends at Smoothie King? Which one would you try first?