Mommy, where are you? We're huuuuuungry. And let's be honest; we're ugly too.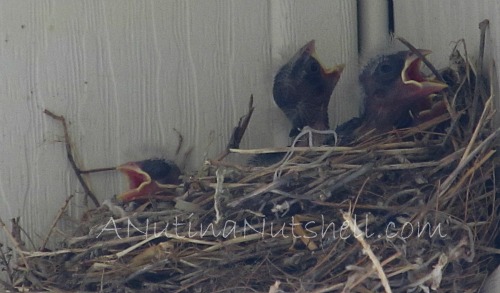 Mommmmmmyyyyyyyyy….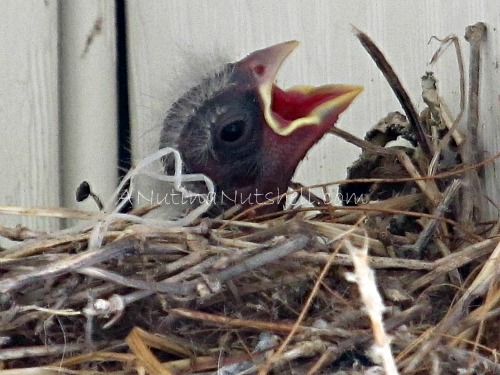 Don't fear, little ones. Mama's coming with wormy goodness!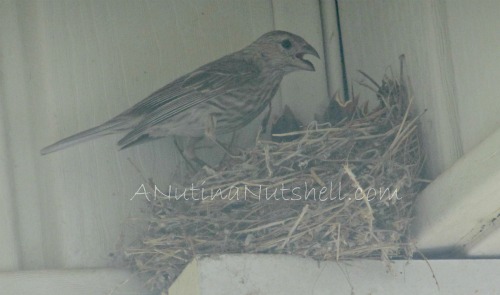 Within the week, those babies had feathered up and flown away.
But they left me some poop.
A lot of poop.
Note: The photos aren't the best, because they were taken through a window. I tried though!