Celebrating baby firsts is something we all love to do, and many of us are celebrating a baby's first Easter this year! But most of us think of Easter and candy hand-in-hand (which is a baby no-no), so when it comes to figuring out how to fill a baby's first Easter basket, ideas are needed!
Here are a few baby's first Easter basket ideas to get you started. Once you start thinking outside the candy-filled eggs, you might surprise yourself with your own creativity!
Baby's First Easter Basket Ideas
Easter Basket
Choose a pretty basket or container that can be reused as decor or to hold baby items, and instead of traditional Easter grass, which can pose a choking hazard, line the basket with a cute blanket! You can still include plastic eggs, but just fill them with baby-safe treats.
Clothing
I'm a total sucker for a baby bunny butt applique, but there are lots of "Baby's First Easter" outfits which are perfect for marking the day in photographs too. Onesies, booties, socks, bonnets, hats and cute hair accessories are also simple and adorable ideas.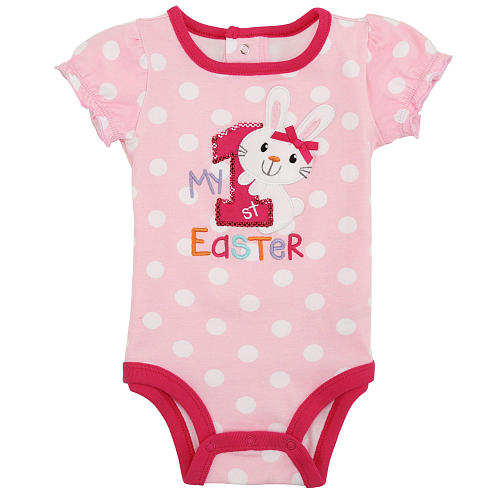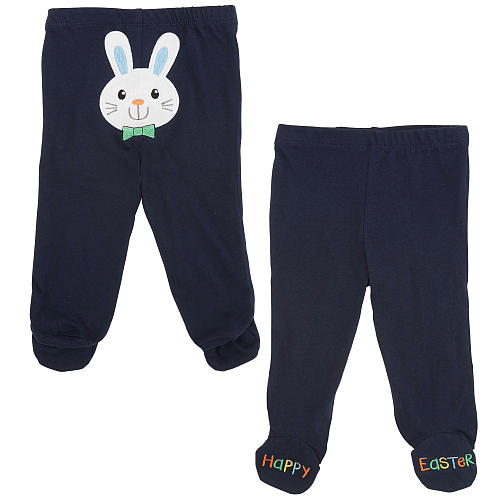 Toys
A plush bunny or lamb is one of my favorite baby's first Easter basket ideas, and a special music CD, Easter story or touch-and-feel book like Pat the Bunny will be loved for years. A colorful teether, rattle or Easter-themed toy is also fun to include.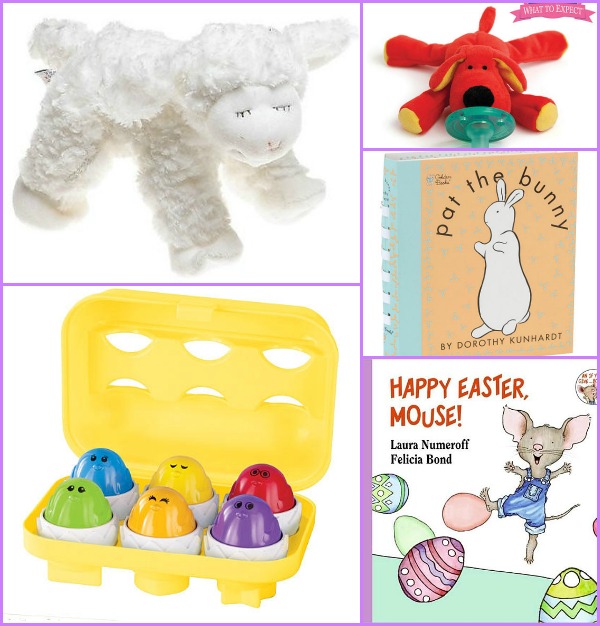 Treats
Baby can still enjoy Easter dinner with the family by including baby food versions of the adult meal. If you're serving turkey, green beans and carrots, include little jars or pouches of those for baby! Fill the plastic eggs with Cheerios, baby puffs, Goldfish crackers or any other baby-safe snacks.Tuck a cute Easter bib in the basket for an extra special touch.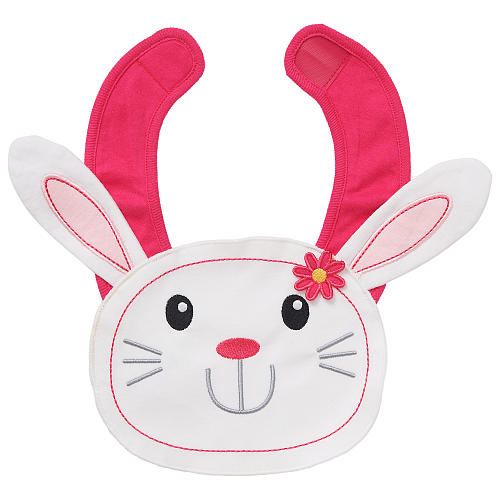 Extras
Stroll the baby aisles and you're sure to find plenty of baby care essentials that will make perfect additions to baby's first Easter basket.  Ideas that would be appreciated include baby spoons, sippy cups, pacifiers, washcloths, wipes and baby wash. Use your creativity, and have some fun with it!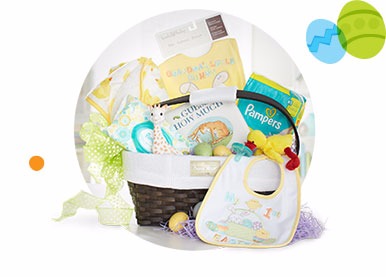 Happy Easter!