I'm having yet another party!
Somebody stop me, because I am constantly entertaining.
(You see, it's just that my house is in a convenient location, and I have a flexible schedule since I work from home and….I'm a sucker.)
I don't really mind though. I always have the bare essentials of plates, cups, napkins and utensils handy, even in holiday colors. (I shop the day after Christmas and stock up.)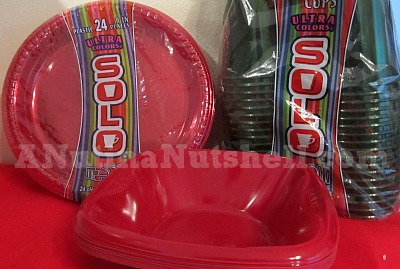 And when it comes to the food, my friends are really good about asking what they can bring. See why they're my friends?
But for this weekend's party, I'm not gonna use my Christmas plates and cups. I'm using the Bare by Solo line of recyclable and compostable tableware.
Slap a sammich on this baby!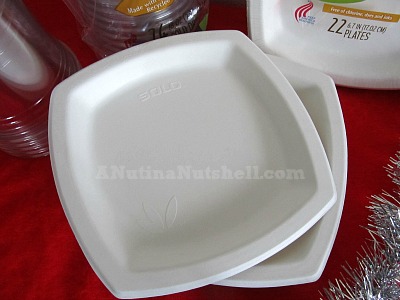 Or you could daintily place a piece of peppermint bark on there seeing as how that's all I have ready so far. (Calm down…I have three days left to fix a thing or two.)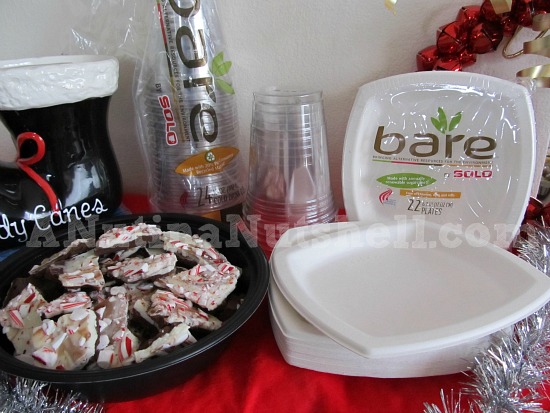 But my point is that I'm being eco-forward this holiday, and I might just keep the habit because the compostable plates (made from annually renewable sugarcane, btw) are dang sturdy and strong.
And not bad lookin' either.
And the recyclable cups? Well, you just can't go wrong with clear and durable.
Enter The Bare Essentials Holiday Contest

Hop over to Solo on Facebook, and in just 140 characters (that's like a Tweet), share what bare essentials you need to throw a holiday get-together.

That's all there is to entering the Bare Essentials Holiday Contest and with $1000 in prizes, five weekly winners and a grand prize of one BARE by Solo party pack for each of the 12 Days of Christmas, a digital camera, and a $150 product gift card to Alice.com, you don't want to miss out!

And you can vote for your favorite! Contest runs until December 19th.


For more information on the BARE by Solo product line, click here.
What bare essentials do you need to throw a holiday get-together?

Bare by Solo partnered with me and sent the products. All my thoughts and opinions are my own.