Thanks to Cottonelle for sponsoring this conversation about bathroom routines.
Think about this: We start out washing a baby's bum with cleansing cloths because we want them to have a perfectly clean bum, and then all the sudden when they're out of diapers, we teach them to smear.
We're so gross!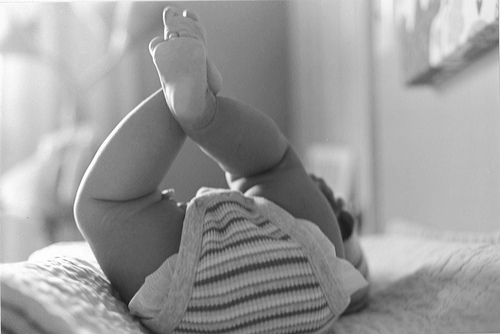 photo credit: Amy L. Riddle via photopin cc
—————
My moment of epiphany came from a conversation with a Brit, "I'll never understand you Americans. Why would you want to just smear something around when you can remove it completely with a rinse?"
Touché. We're a nation of smearers.
Gross!
—————
I've never gotten that conversation out of my head, so when Cottonelle started making bum wipes for all ages, I converted to the wet-dry cleaning method for good. I figure using Cottonelle Clean Care Flushable Cleansing Cloths is the easiest way to a washed bum outside of jumping in the shower.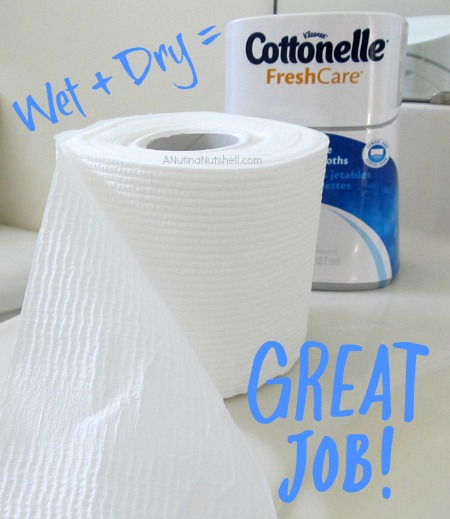 PS. I recommend the dry-wet-dry technique. Do your best work with toilet paper, then move to a cleansing cloth or two to spruce up completely and follow with a final toilet paper pass. It's the trifecta of tidiness!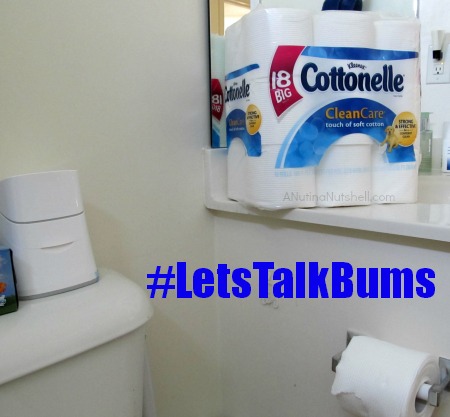 For the record, it's totally weird to talk about bathroom routines, but poop is the great equalizer –  we ALL do it. I figure if there's a method to ensuring a fresh and clean bum afterwards, then by all means… #letstalkbums.
_______________
When you shop for your Cottonelle® Flushable Cleansing Cloths and Clean Care toilet paper, be sure to head over to CVS like I did.
Save $1.50 with this exclusive CVS Cottonelle coupon. Click on the coupon to get one!


Have you ever tried the wet + dry method of clean-up? Thoughts?