What can I say about the classic movie, Beauty and the Beast? It will never lose its charm. It's a beautiful story and a magical experience on film.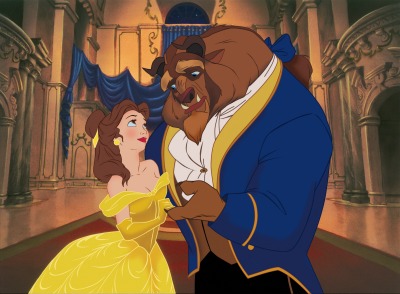 But when I heard it was going to be released in 3D, I was worried. I'm not a huge fan of 3D because it makes me feel dizzy and queasy. (I usually have to close my eyes a lot.)
However, I saw a sneak peek of it in December, and thankfully, Disney had the good sense not to alter the film to that extreme.  The effects were very subtle and understated, and not once did I feel the need to close my eyes and escape.
In fact, the 3D was done so gently that it only served to add another layer of magic to the beloved movie. One of my favorite moments was watching snowflakes softly flutter at the end.
Now for fans of 3D who want things leaping and popping out on screen, you're just not going to find that here. But for families and small children who are new to the 3D world, this is the perfect introduction, and kids will be delighted.
I'm happy to see that this wonderful film is coming back to theaters for yet another generation to enjoy.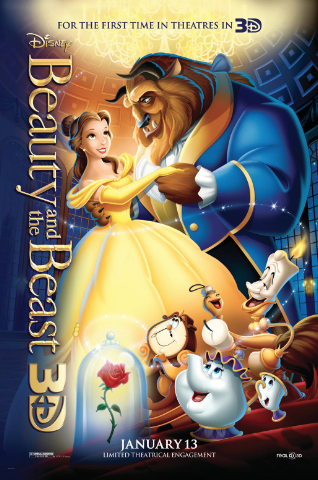 And you'll love the special Tangled Ever After short which plays before the movie! It's so funny!
"Like" Beauty and the Beast on Facebook and see it in theaters January 13, 2011!