I'm starting to get a reputation amongst my friends for throwing parties. And that's weird, because I really don't like throwing them.
However, last Saturday I did it again because I was in the mood to grill burgers, and I didn't want to eat them alone. Plus I wanted to try a new beef recipe, and I needed taste samplers. 😉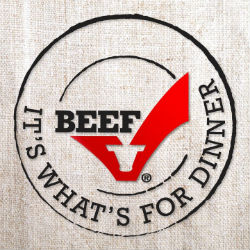 I had found an Ancho Chili Rub steak recipe at the Beef It's What For Dinner website, but I adapted it to use with burgers.
Ancho Chili Burgers
3 lbs hamburger meat (I splurged on lean Angus sirloin)
2 T ground ancho chili powder
5 cloves minced garlic
1 T dried oregano leaves
2 teaspoons unsweetened cocoa
1 T freshly grated orange peel
1 teaspoon cinnamon
1/2 teaspoon salt
1 teaspoon pepper
You could do this as a rub, but I think the flavors are more pronounced when the ingredients are mixed together, so that's what I did.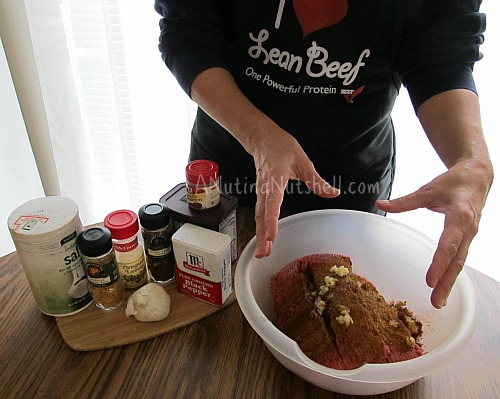 Then I shaped them into patties.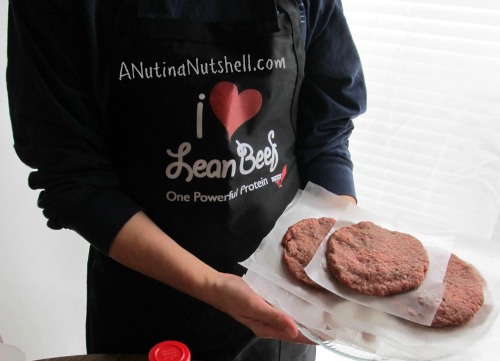 And I'm a die hard charcoal griller, so that's how I cooked them.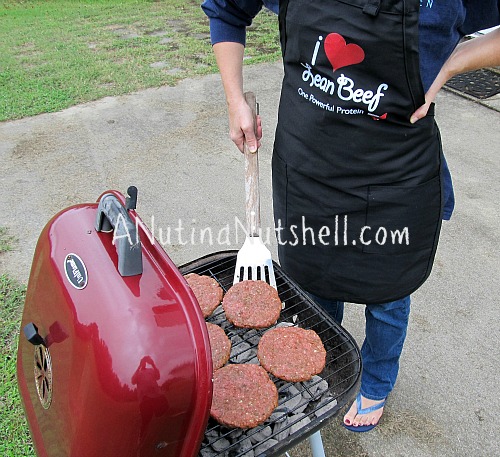 I added some chips,onion dip, fresh fruit, and drinks and then I rang the dinner bell.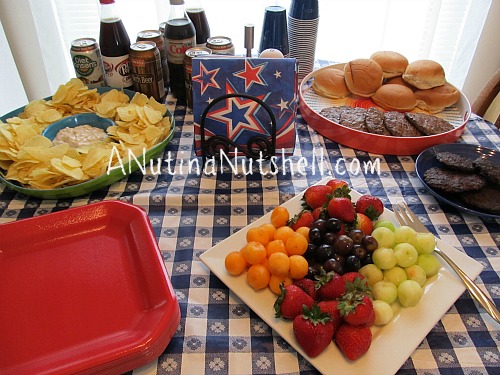 And my friends laughed at me.
Because their burgers were juicy beef patties grilled to perfection.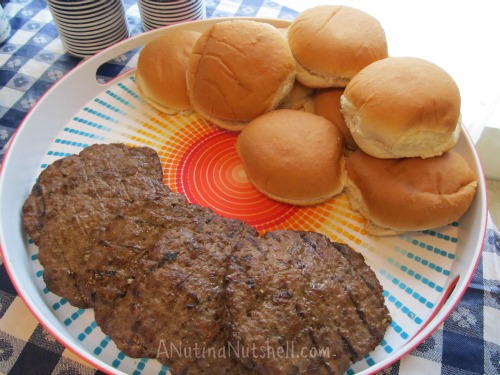 And my burgers looked like this: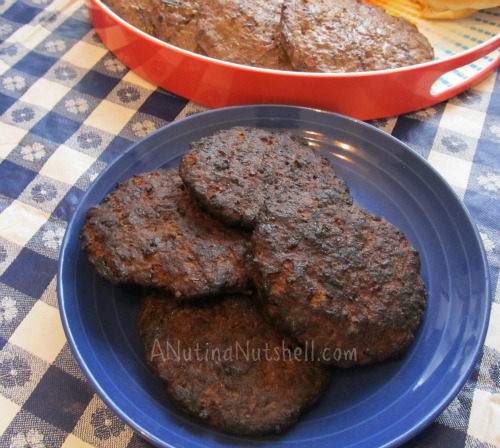 But it's on purpose, I swear!
I  like my burgers when they are cooked beyond oblivion to the point of snapping. I can't help it! (And I made extra for myself to have later.)
So once the laughter died down, we all dove into our burgers, and every single one of us raved about the taste. The lean Angus beef was already delicious, but the combination of seasonings worked together beautifully and the burgers were spectacular!
 I wrote this review while participating in a In Home Party campaign by Mom Central Consulting on behalf of The National Cattlemen's Beef Association and received product samples to facilitate my party and review, and a promotional item to thank me for participating.