Figuring out how to turn an animated eyeball and a bunch of monsters into college students for MONSTERS UNIVERSITY… just a typical day in the life of a Pixar animator.
And to me? Spellbinding.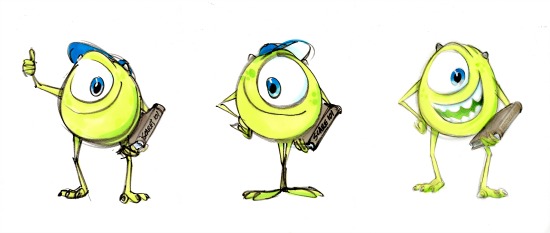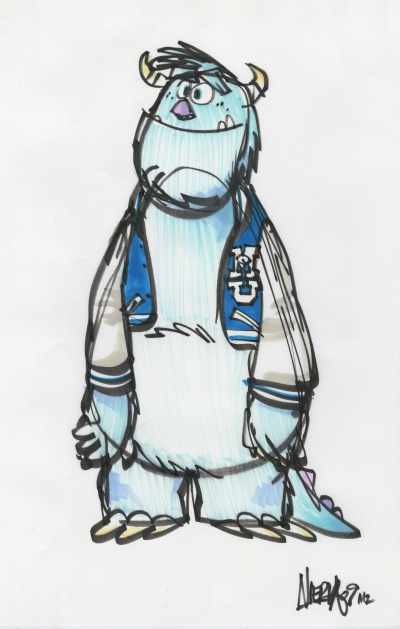 I took a series of MONSTERS UNIVERSITY classes at Pixar Studios last month, and it was fascinating to see what all went into the making of the film.
The Deconstruction of a Character
In order to take years off of Mike and Sulley, they did things like draw them thinner and more gangly with oversized hands and shorter nails. They added a letter jacket and faux-hawk on Sulley and a baseball cap and retainer on Mike (which is hilarious!)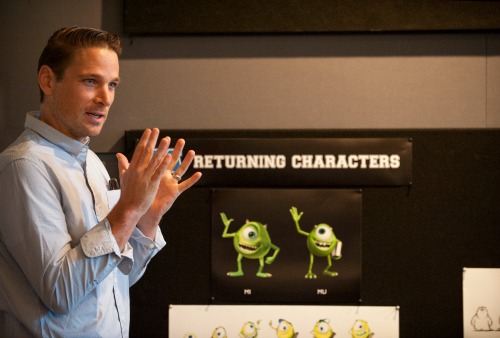 They also added a whole slew of new misfit characters as members of the lovable and ridiculous Oozma Kappa fraternity.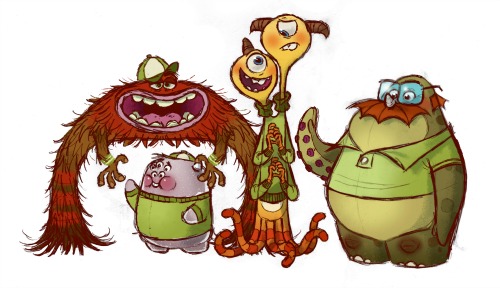 How To Tell a Great Story
The artists get a story assignment and then they have to come up with little funny stories to support it, so they spend a lot of time riffing off of each other and improvising to get their ideas which they pitch to the director.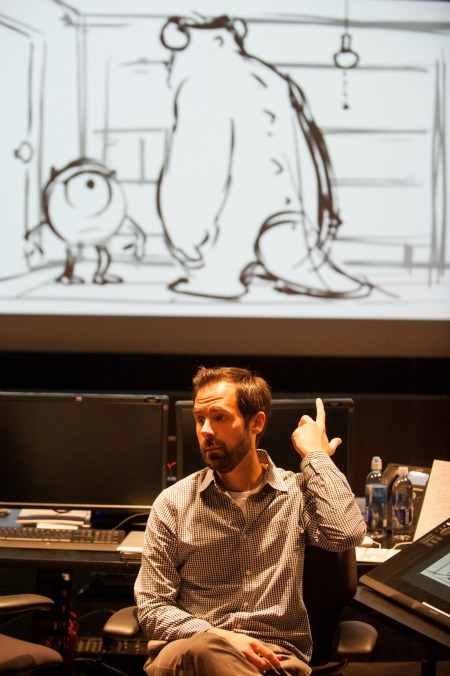 In that class, he taught us how to draw Mike Wazowski which was so much fun!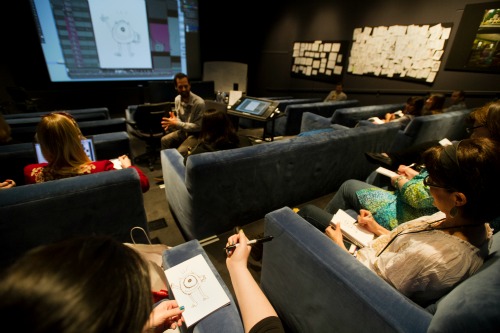 Global Illumination
I'm pretty sure I flunked out of this class. I listened aptly, but that stuff was so complex that I had no idea what they were talking about half the time.
As long as they know what they're doing (and they sure do), I'll just watch their work on the big screen and we'll call it good.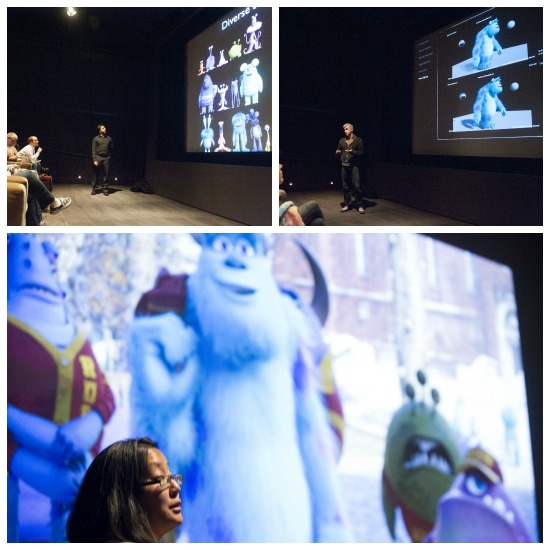 Bringing a Character to Life
We saw an animation demo on a Linux machine, and watched how it was used to develop and refine a dance scene during the movie.
So, so, so funny!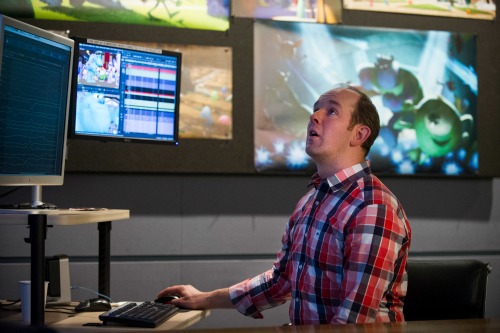 Monsterizing the World
Artists had to "monsterize" everything, from making sure the scale of architecture was both "heavy" enough to support a monster world and to accommodate many different sizes. There had to be things like smaller doors within large doors and perches for flying monsters.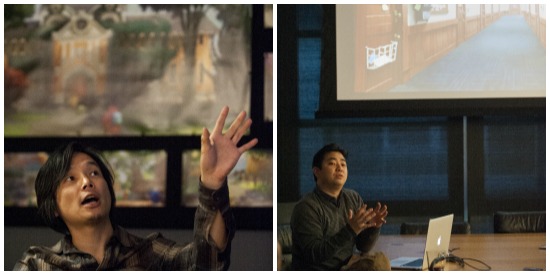 They also wanted to make sure the campus reflected history through its details, and they used lighting to help evoke certain emotions. It was really quite awe-inspiring to see how many details were considered.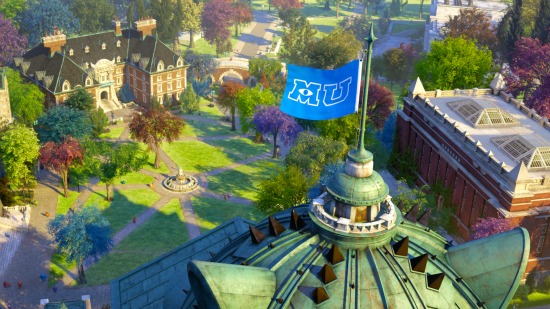 It was an incredibly illuminating series of classes and gave me a completely different perspective on animation. Plus, I've never seen a group of people who take more pride in and receive more joy from what they do for a living than the animators at Pixar and Disney.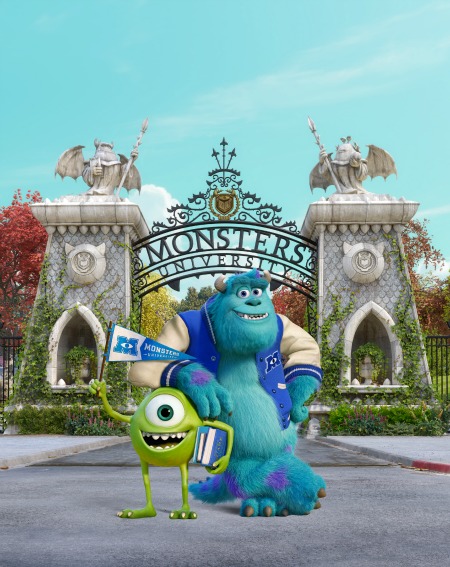 Catch MONSTERS UNIVERSITY in theaters on June 21, 2013.
The visit was part of a press trip arranged and sponsored by Disney and Pixar. All opinions are completely my own.