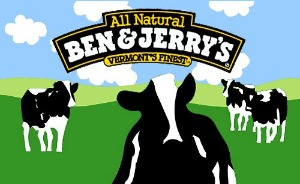 Did you know Ben & Jerry's made award winning vanilla ice cream? I had no idea, because I've only ever tried the flavors full of chunks and chewy yum-yums!
I love to chomp on stuff in my ice cream!
But when I'm serving it à la mode, I don't want anything but classic vanilla because I want the flavor to enhance the pie, but not overpower it.
And I'm embarrassed to say that I had never tasted genuine vanilla ice cream before I tried Ben & Jerry's this month. I didn't realize there would be that much of a difference, but o.m.g.
This stuff is the realsy dealsy.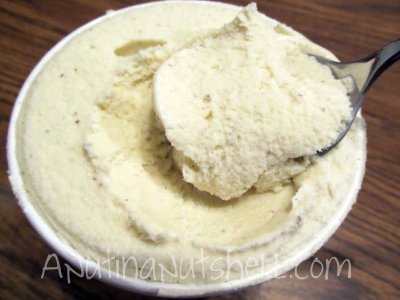 The first time I tried it, I ate it right out of the container from the tippy top all the way to the bottom, because the taste was so irresistible that I just couldn't stop!
The next day, I baked up an apple crumb pie, scooped a big scoop of ice cream right on top of it, and then nom nom nom'd it all up.
Deeeelicious!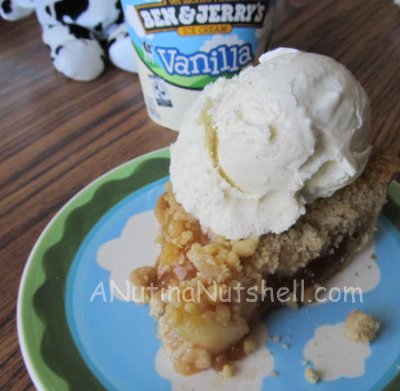 It was the perfect pie à la mode!
And not only has Ben & Jerry's completely sold me on their vanilla ice cream, but I found out that they only use hormone-free milk, cage-free eggs, and Fair Trade vanilla beans to make it. I love that!

Find out more about Ben & Jerry's ice cream at the website and on Facebook!
GIVEAWAY!
One lucky reader will win a Ben & Jerry's prize pack with free pints of Ben & Jerry's ice cream, a Ben & Jerry's tie-dye apron, ice cream scoop, dessert plates, and other fun items from Ben & Jerry's.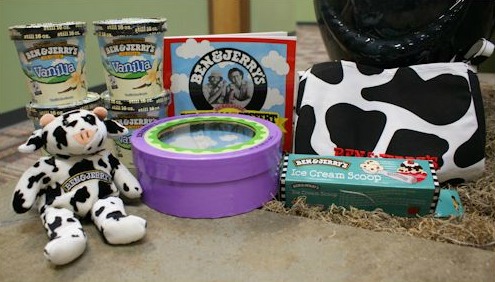 (Rafflecopter entry form may take a few seconds to load. Their new software allows you to log in with Facebook OR with name and email.)
I received a prize pack to facilitate the review, and all opinions within this post belong completely to me.