Last month I had the great pleasure of being invited on a press trip to Best Friends Animal Sanctuary near Kanab, Utah, and it was one of the most heart touching and emotionally rewarding experiences of my life.
Tucked inside 3,700 acres of the most beautiful red rock desert landscape you could imagine lies Angel Canyon and the Best Friends Animal Sanctuary. The nation's largest no-kill animal sanctuary is a peaceful, safe haven for 1,700 animals. Some are ill, some have been neglected or abused, and they all need homes.
Within the sanctuary, these animals receive physical, emotional and psychological care to help them thrive and prepare for adoption. Each pet is spayed or neutered, receives necessary shots and is microchipped. Any animals who aren't adopted have a sanctuary for life at Best Friends.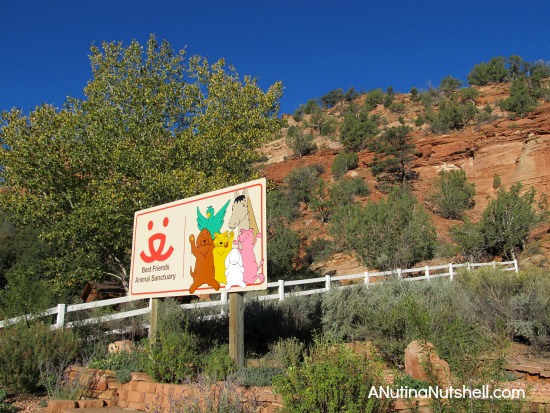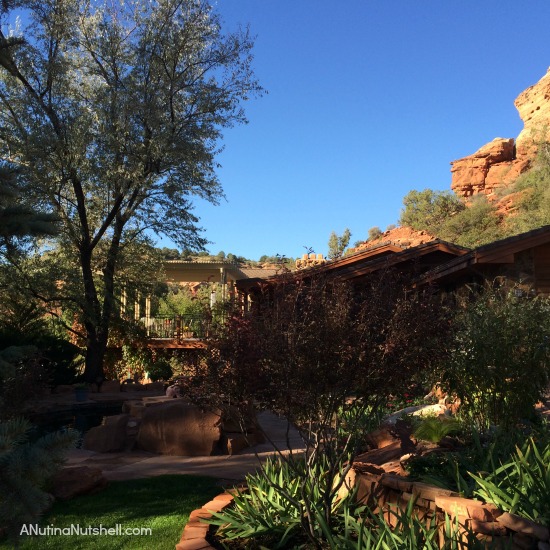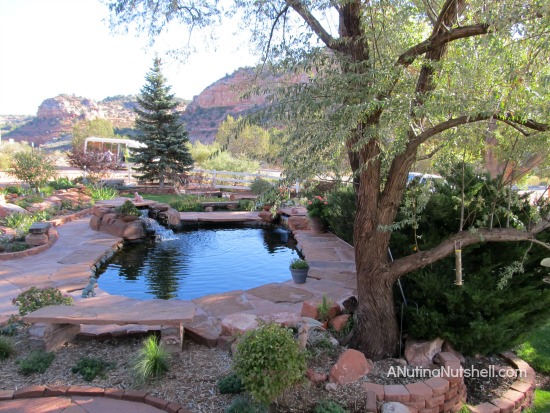 Best Friends was created 30 years ago by a group of people who wanted to create a sanctuary for abandoned and abused animals. They pioneered the no-kill movement and continue to work tirelessly to reduce and ultimately eliminate animal deaths in shelters.
Over 9,000 cats and dogs are killed daily in our nation's shelters.
The mission: Save Them All.
Over 25,000 people visit the sanctuary each year to volunteer and interact with the animals. Many people have opted to make it a vacation destination, returning year after year, and not surprisingly many of them leave with a newly adopted friend. Visitors can even take the animals on an overnight visit. They can stay in one of the cabins or cottages on site or at a local hotel.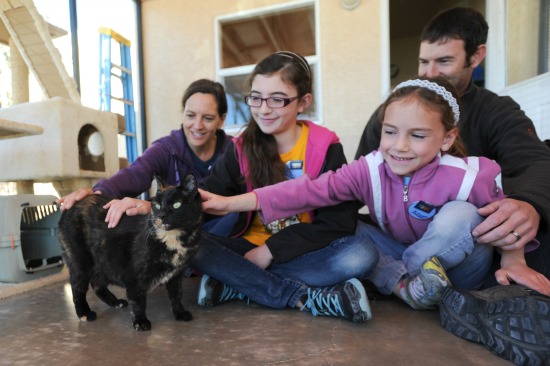 There are many, many caretakers who have donated their lives to these animals, and the love and passion they have for the sanctuary mission is evident in every word they speak and action they take.
These animals become their friends, even the cranky ones, and they all have stories to tell of some of their most memorable residents.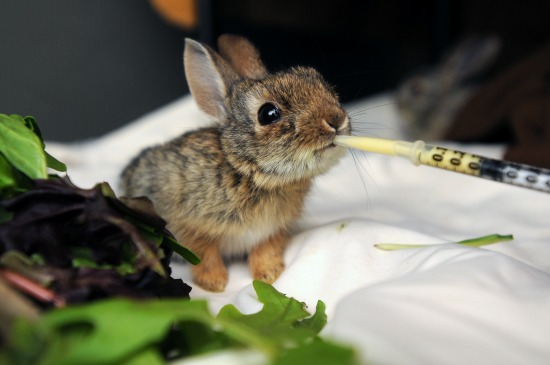 Volunteers are welcome at Best Friends Animal Sanctuary, and they can work with either dogs, cats, birds, horses, pigs, rabbits or wild friends. You can set up a schedule with one type of animal or many, and after viewing a few training videos to ensure safety procedures are followed, you can get started.
I was able to spend some time playing with and loving on the kitties and cats, and it was the best! They thoroughly enjoyed the attention, and they were so cute. I even took one cat out for a stroller ride!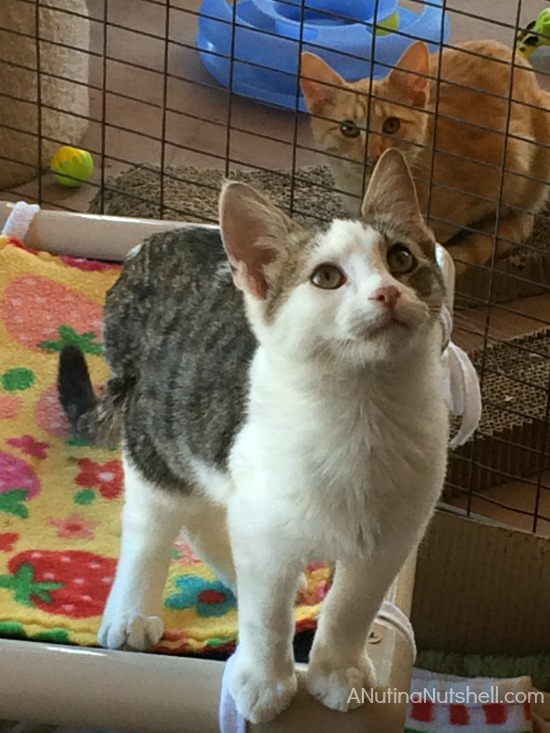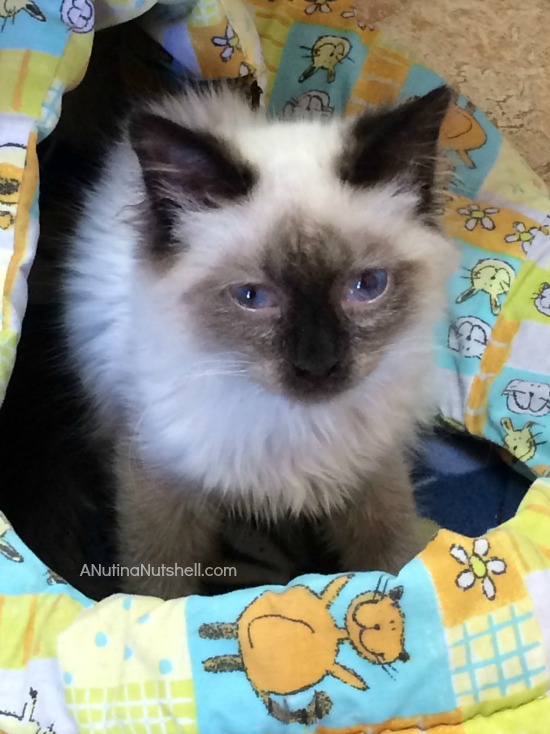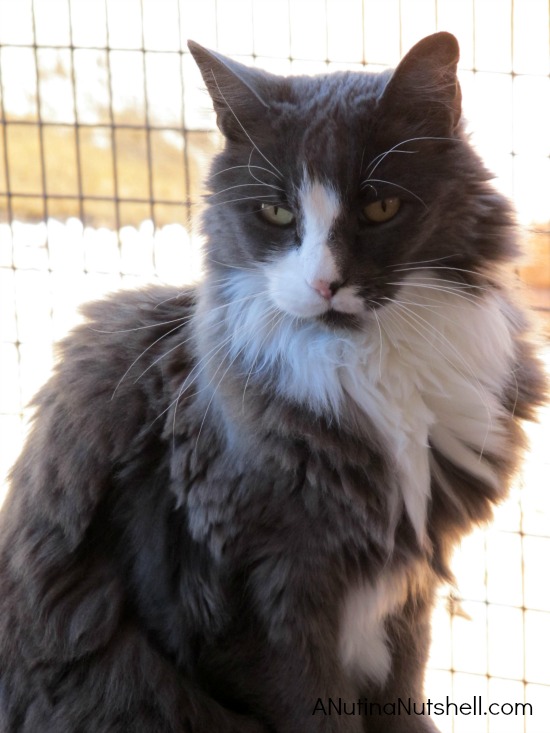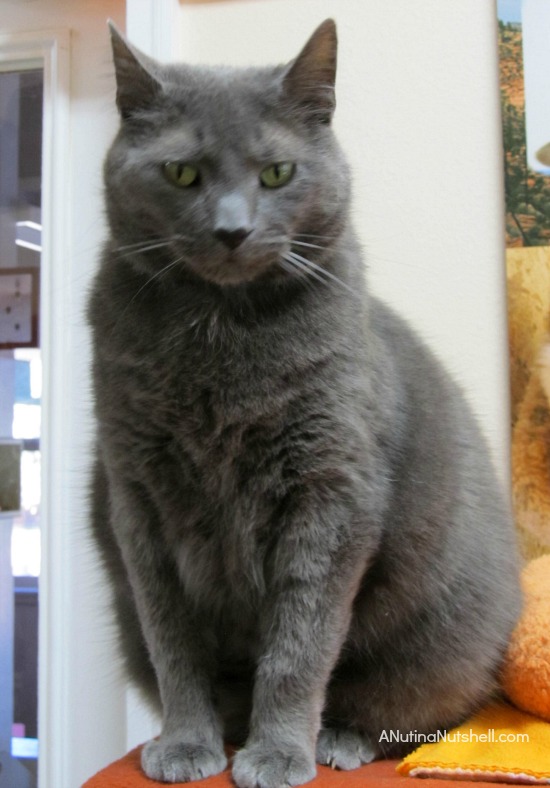 They let the feral cats just do their own thing, and many of them stay up in the rafters and observe. Seeing all the caretakers and volunteers all the time helps them adjust to being around people.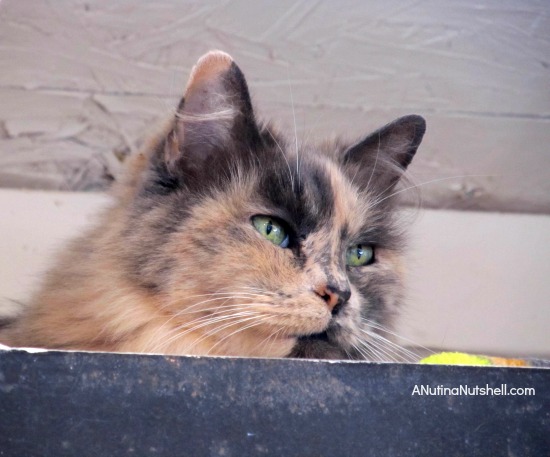 We also visited Puppy Preschool where puppy socialization is the goal. They scampered as fast as they could around the room, falling over themselves, chasing each other and jumping for a quick cuddle before something else caught their attention and they darted away.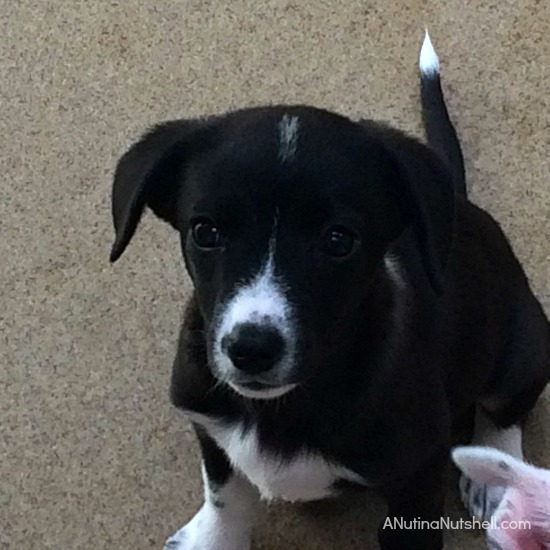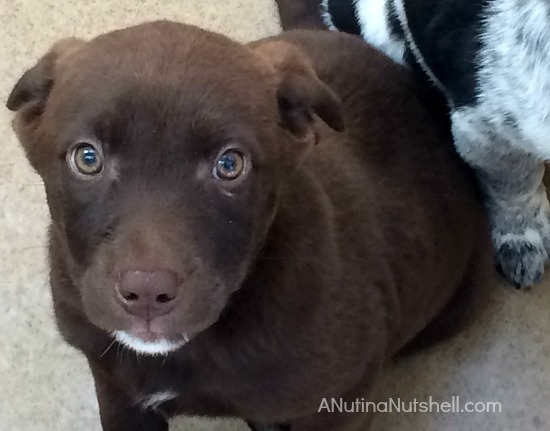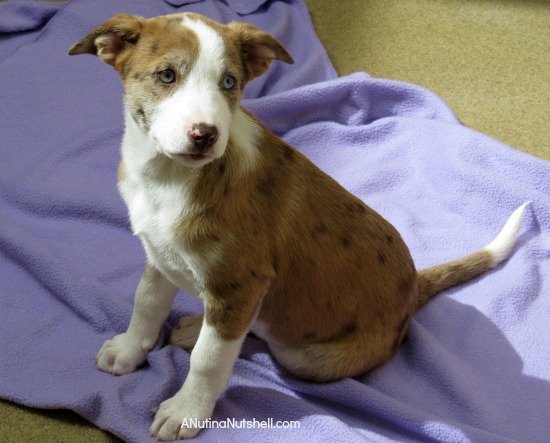 In Puppy Preschool, they're also gradually exposed to the sights and sounds they'll experience in a home, like the sound of a TV, a doorbell and a vacuum cleaner. They even had a skateboard in the room, which the puppies played with.
They want to give the puppies the absolute best chance they can for a successful and permanent adoption.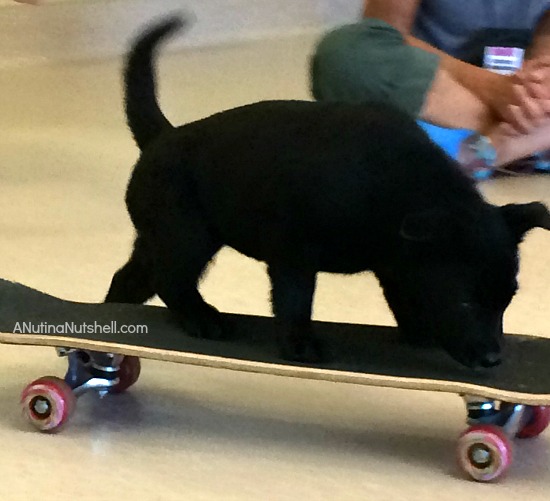 We stopped by Piggy Paradise, where these pot-bellied pigs love to be scratched. They'll happily lie down so you can give them a really good belly rub! These cuties came to Best Friends because they were abandoned, ignored, hoarded or zoned as farm animals instead of pets, but they get everything they need here.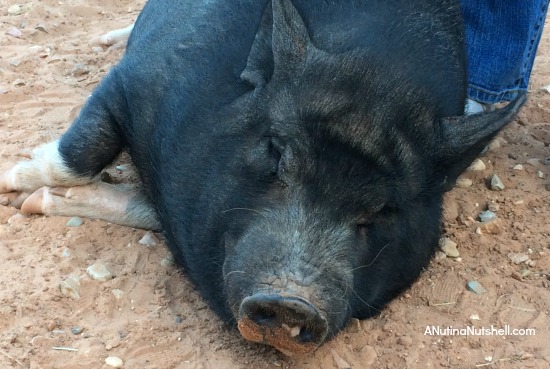 There are several pasture areas with horses, and it's not uncommon to see groups of them running by as you drive the meandering canyon roads of the sanctuary. They've come to Best Friends because they either grew old, were injured or are unrideable and their owners could no longer afford them.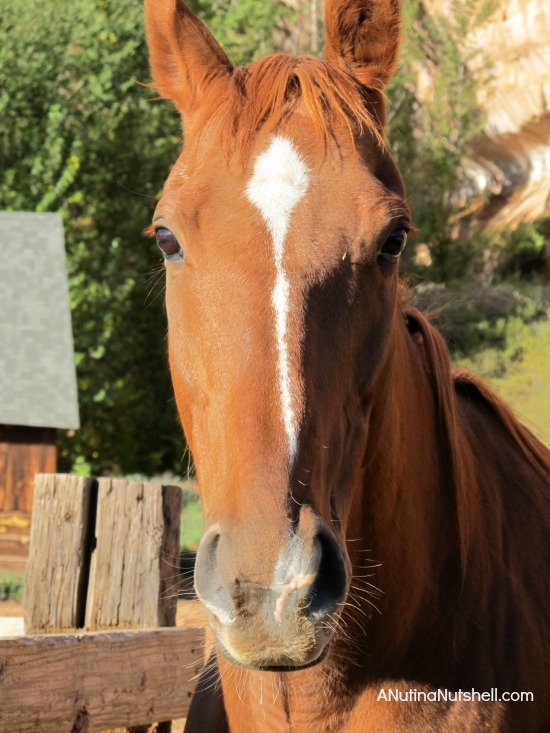 Parrot Garden is full of chatter, and some of them talk, sing and whistle.
Sadly, parrots can become homeless several times because they live so long, and people don't always understand what a commitment it is to have one. They require a lot of attention and mental stimulation. Many of these birds have special needs at Parrot Garden, but they receive all the nutrition and care they need as they rest and heal.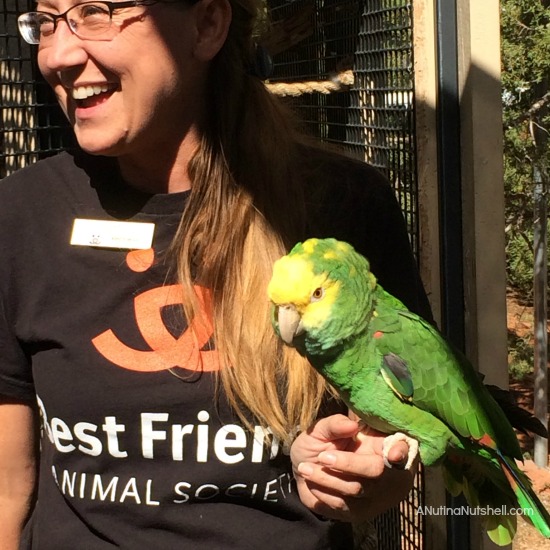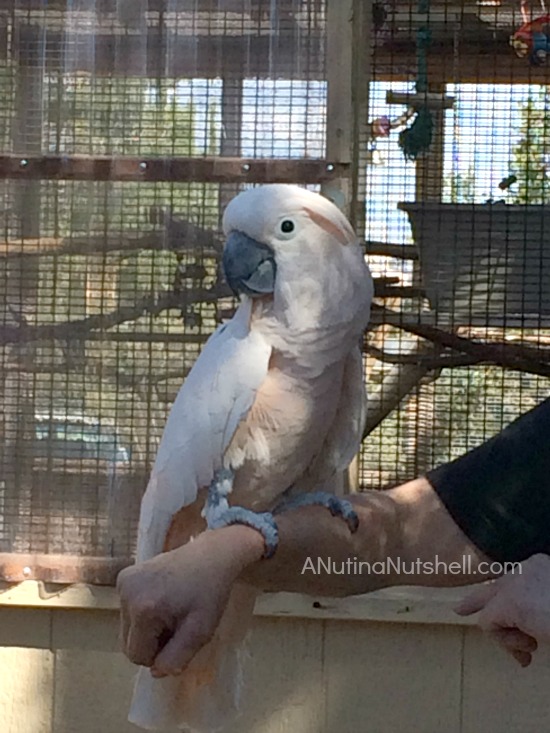 Best Friends also works to help existing shelters across the nation become no kill, and helps communities open new safe shelters. They are a non-profit organization that relies heavily on donations to meet their operating costs, and you can help them by adopting an animal, volunteering your time or making a donation.
Together we can save them all!