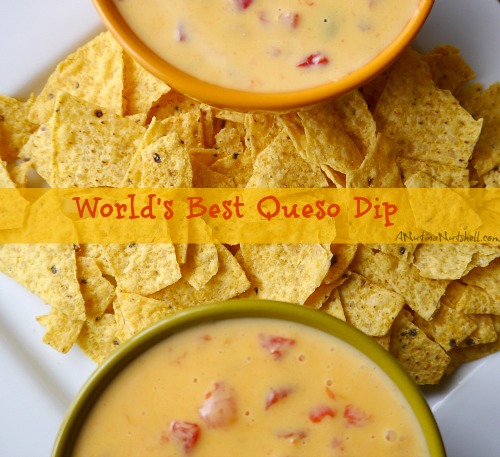 Let me just say that I don't really know if this is the world's best queso dip of all time ever created during the lifespan of humanity, but it sure is the world's easiest!
Here's the dealio: Red Gold asked me to make their queso dip recipe twice, once with Red Gold tomatoes and once with Ro*Tel tomatoes.
You think I'd say no to that?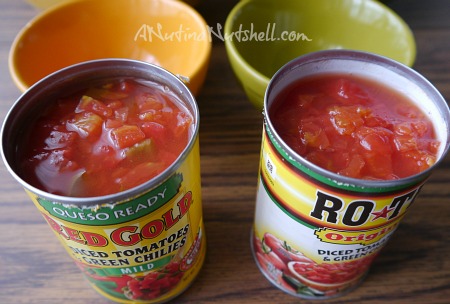 World's Best Queso Dip

1 (10 ounce) can RED GOLD® Diced Tomatoes & Green Chilies (undrained)
1 pound (16 ounces) pasteurized prepared cheese product (cut into cubes)

In microwave safe bowl combine the tomatoes and cheese. Microwave for 5 minutes or until cheese is melted; stirring after 2 minutes.
(Note: That's the Red Gold recipe for 12 servings for a party and whatnot, but in order for me to do the taste test and not have giant leftover vats of queso for the rest of my born days, I halved the recipe.)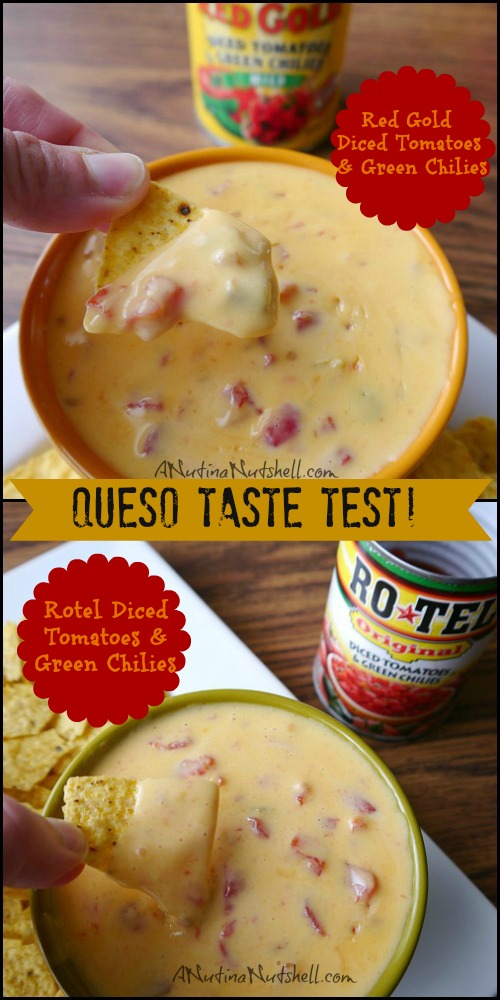 I should think a little ground beef might be tasty in there as well, but regardless, go ahead and dip away with your choice of tortilla chips, bread sticks or fresh veggies.
Now you probably want to know the results of the taste test though, right? Too bad, because I couldn't decide! I actually liked them both.
I will say that the Red Gold tomatoes had a little more of a spicy kick to them and were less watery, so I would have to declare them the winner if forced to choose and honestly, the company is midwest-based so I'm a little partial anyhow. 😉
Tasting one, tasting twice, tasting queso dip is nice.