My mom was a stickler for her version of a well-balanced meal. She had to have an entree, potatoes or rice, a vegetable, salad, rolls or biscuits and a dessert at every weeknight dinner. Every. single. day. To suggest otherwise would have been absurd!
I can just hear her now… "Whaaaaaaaaaaaaaaaaaaaaaaaaaaaaaat?"
And so it was that my childhood weeknight dinners introduced me to all the delicious, mouthwatering specialty potatoes in the Betty Crocker line of side dishes. I remember having Au Gratin and Scalloped potatoes a lot. I even helped my mom make them sometimes because they're so easy to prepare.
Naturally, I've carried on the tradition.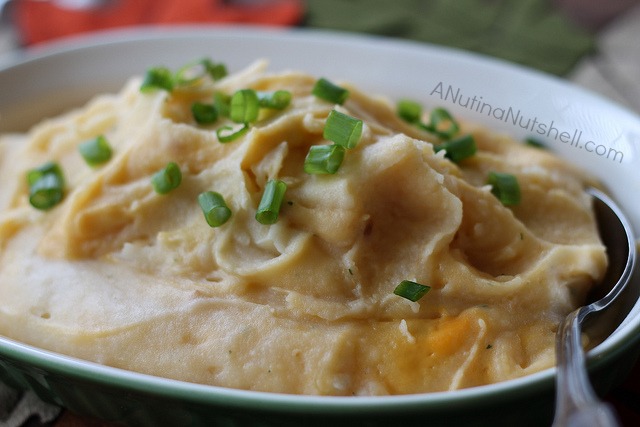 Granted, I'm much more of a make-from-scratch girl than my mom ever was, but when easy tastes so good, why mess with it? The new Ultimate Betty Crocker Loaded Mashed Potatoes, for instance,  perked up a weeknight meal of leftovers and added some pizzazz!
The creamy potatoes and cheesy goodness really did taste like loaded mashed potatoes, but without all the work!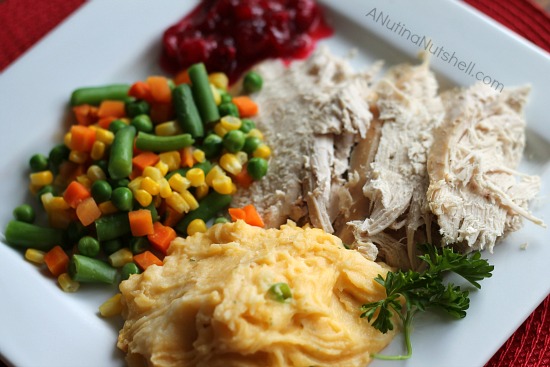 And just for the heck of it, the next day I took the leftover cold potatoes, shaped them into flour-coated patties and cooked them on a skillet until they were browned and crispy.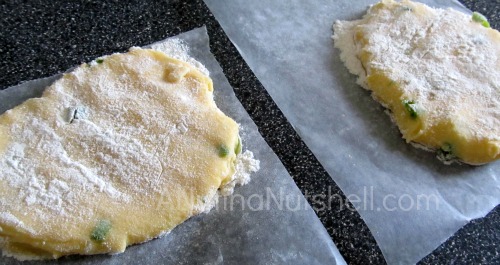 Loaded mashed potato pancakes definitely made a perfect pairing for a hearty weekend breakfast. nom nom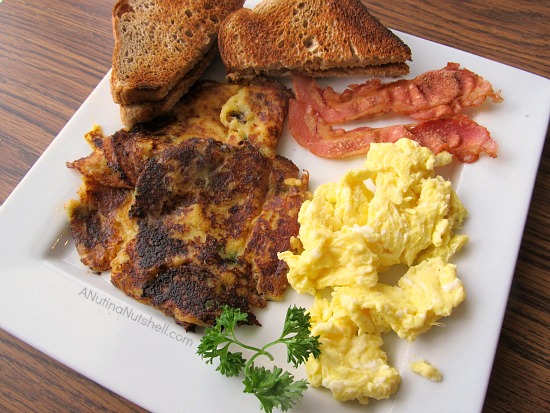 If you haven't tried any of the the Betty Crocker Potatoes yet, you should. You really should!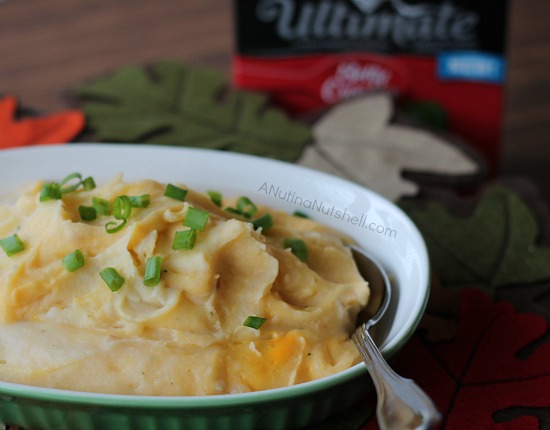 Need a quick and easy meal solution for the busy holiday season? Try Betty Crocker Potatoes today. Get recipes at http://www.bettycrocker.com/recipes/product-recipes/potatoes-recipes
What are your favorite ways to use potatoes as a side dish in weeknight meals?
Compensation was provided by Betty Crocker via Glam Media. The opinions expressed herein are those of the author and are not indicative of the opinions or positions of Betty Crocker.