This post brought to you by Big Fish Games.
Look out, candy crushing games of the world, you've met your match! Cascade is a new Match-3 puzzle game with a slot machine twist.
The story of Cascade has you journeying alongside Jasper, a mole participating in the Great Cascade Gem Rush.  Using a combination of skill and luck, you match colorful gems in a familiar but unique way. It's really fun!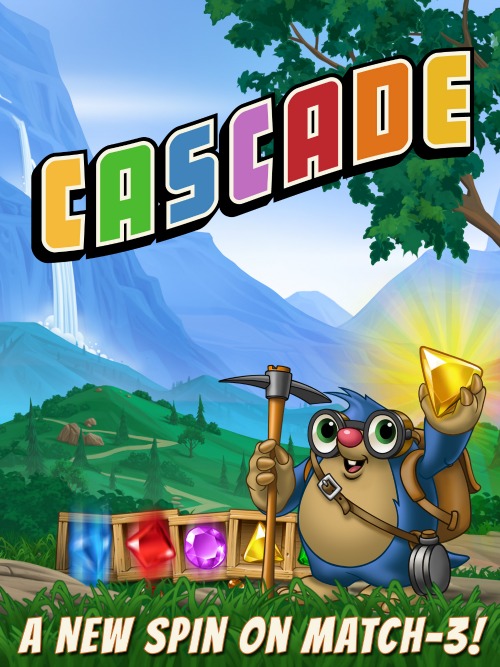 You start with a row of colorful gems at the bottom of your screen which you then use to create groups of 3 or more matching gems up above. Select the square where you'd like to place your gem, and it will automatically go there. triggering a "cascade" of gems!
When you run out of matches, you hit the SPIN button to swap out the gems in your crates.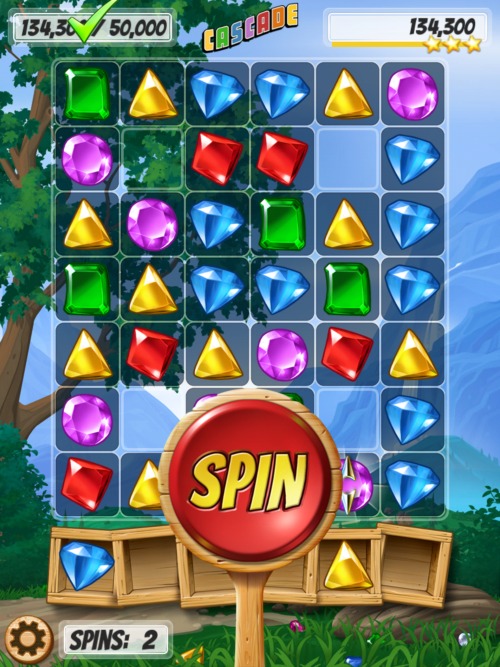 Each level provides different goals for you to achieve and a set number of available spins. If you use all your crated gems, you'll receive an extra spin!
There are 8 unique worlds in Cascade and over 100 colorful puzzles to solve. The game is constantly changing with each new level, so you'll never get bored, plus new lands, characters, obstacles, and gems are being added each month!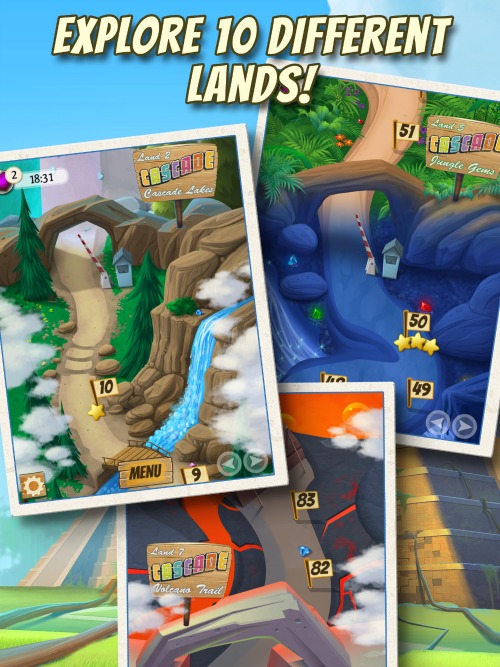 I love when I make an especially big move, and I get a congratulatory cheer from the game!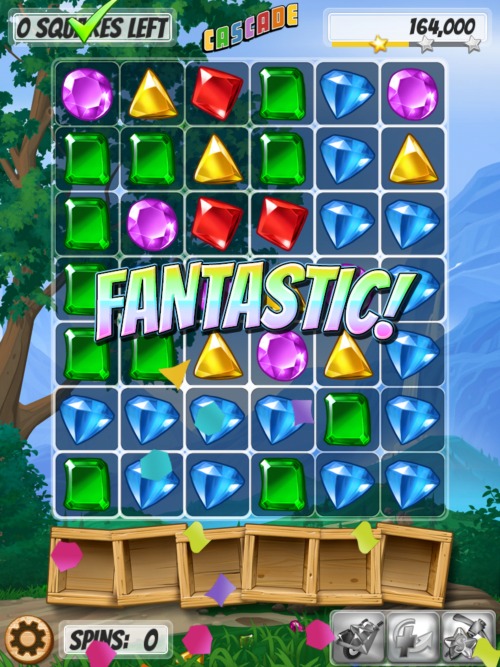 You only need one star to pass a level, but I've been playing until I attain 3-star status on each one. I'm a little obsessive like that. 😉
You can connect to Facebook and play with your friends, but "friending" is only an option. It's not required to advance in the game. (Thank you, Big Fish!)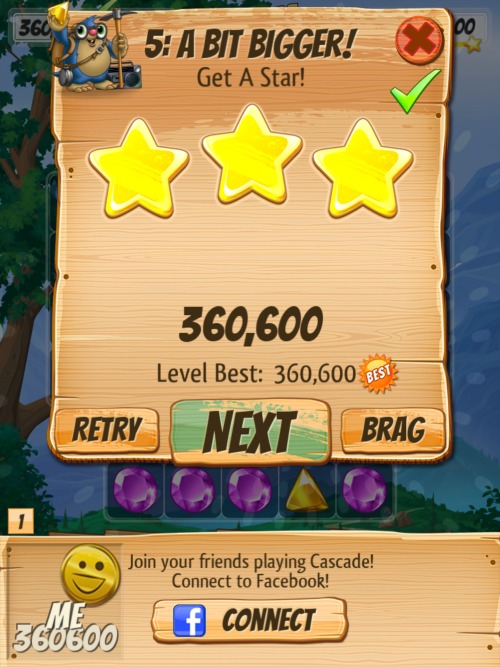 You can earn burst gems, wilds, boosts and power-ups to help you advance in the more difficult levels and score even more points. It's so much fun when you make a big combination and your points go nuts!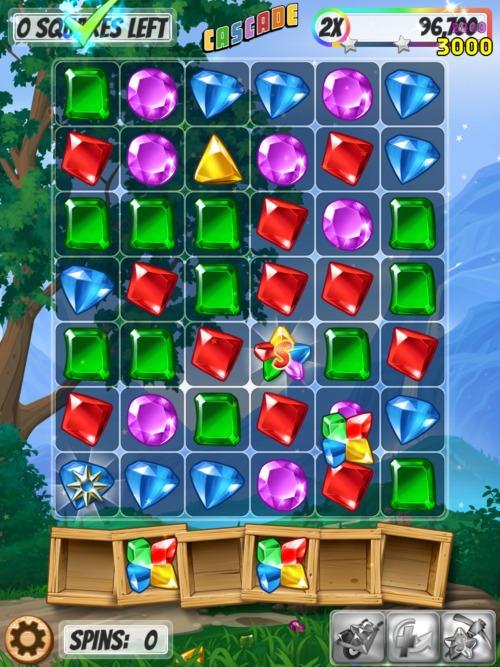 Cascade is yet another in a series of entertaining games from Big Fish. I find time to play this every night for a little while, because it's a fun escape at the end of the day. It's also an excellent way to fill time on long flights! Now I split my time between Cascade and Fairway Solitaire Blast.
Big Fish Cascade® is available for free for iPhone and iPad. Download it in the iTunes store.