I used to spend hours playing point and click adventure games. I would even write down notes in a little notebook as I played, to help me solve puzzles and keep me on task. It's so rewarding when you put so much work into a puzzle and finally solve it, leading you to more areas and more puzzles to solve.
I'm a veteran of Myst and before that, The Legend of Zelda. Even before those, I would spend hours playing Tetris. Naturally, the puzzle and adventure elements of these games come together in today's modern point-and-click adventure games, so I was excited to try out these three new game releases from Big Fish:
Dark Parables: The Little Mermaid and the Purple Tide
Mystery Case Files: Sacred Grove
Christmas Stories: Hans Christian Andersen's Tin Soldier
______________________________
Dark Parables: The Little Mermaid and the Purple Tide
If you're unfamiliar with the Dark Parables series, it takes classic tales like Sleeping Beauty, Pinocchio, and in this case The Little Mermaid, and puts dark and interesting twists on them.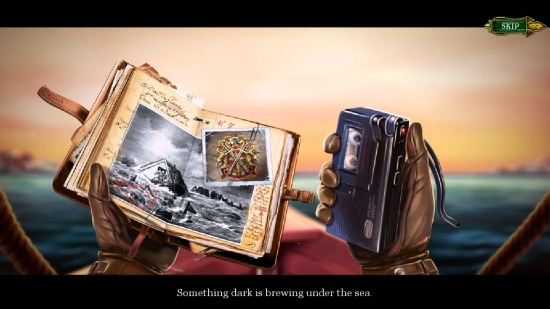 This post is brought to you by Big Fish Games.
When I started up the adventure, I found out that I was an investigator sent to find the source of a strange purple tide. Soon after, my ship was destroyed by a sea monster, and I found myself in a mysterious place with its shores being lapped at by the above-mentioned "purple tide."
As I've come to expect from Big Fish adventure games, the visuals were stunning. Dark Parables boasted detailed environments and smooth animation.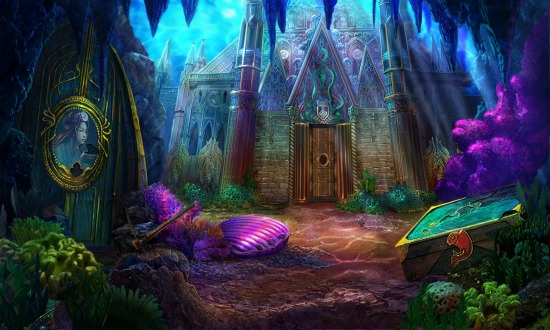 Along the way to solving the mystery of the purple tide I met many interesting characters, some of whom I recognized. Playing on normal, the puzzles were sufficiently challenging, and I definitely had to put my thinking cap on, but I only had to use the hints a few times.
There are also many hidden collectibles and achievements to be unlocked if you have a keen eye and a sharp mind.
Check out this game here: Dark Parables (PC) | Dark Parables (MAC)
Mystery Case Files: Dire Grove,Sacred Grove
This version of Mystery Case Files took me into the mysterious Dire Grove where I was immersed in a cold, dark atmosphere. I really got the feeling that this place was brutally cold. However, the eerie purple hue, the wolves, the abandoned buildings and the hardened hunters who warned of druids made me believe that this wasn't a normal cold. Something much more sinister was happening.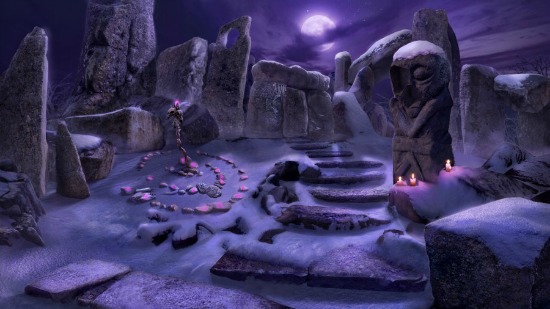 One thing I noticed in this game was the attention to detail. Not only were the environments incredibly beautiful, but the character movement and speech, interactive object animations and atmospheric effects were all truly impressive.
I noticed how great the voice acting was when I had conversations with other characters. Each interaction gave me a choice of dialogue options so I could ask the characters exactly what I wanted to know. The hidden object puzzles also had a lot of interactivity to them, often requiring some logical thinking in order to retrieve the specified item.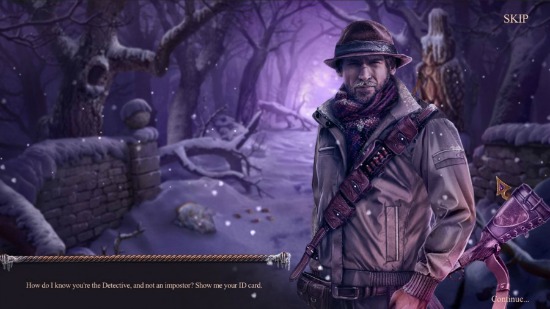 Check out this game here: Mystery Case Files (PC) | Mystery Case Files (MAC) | Mystery Case Files (iOS)
Christmas Stories: Hans Christian Andersen's Tin Soldier
This adventure pairs you up with a man who was turned into a nutcracker. He requests your services to help find his kidnapped sister, and there are trolls that are really funny to watch as they attempt to halt your progress at every turn.
This is a very pretty game, featuring snowy landscapes and plenty of Christmas decorations. Each new area is unique and incredibly detailed, helping to immerse you in the story and the world of the Tin Soldier.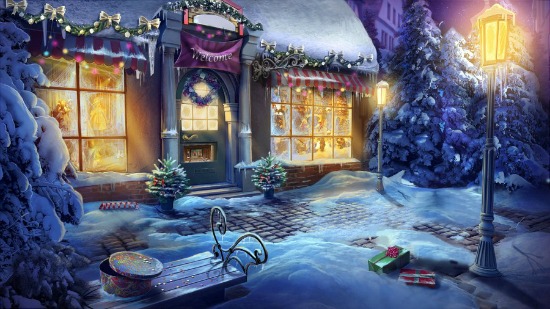 This story expands quite a bit on "The Steadfast Tin Soldier" and it really gets creative with the back stories of each character and how the story unfolds. There were points that were sad, funny ( I really love the trolls), and even a little frightening.
The hidden object puzzles are great fun, and there are plenty of hidden collectibles to gather as you progress. There are also achievements to unlock, so if you are a completionist, there's plenty to do.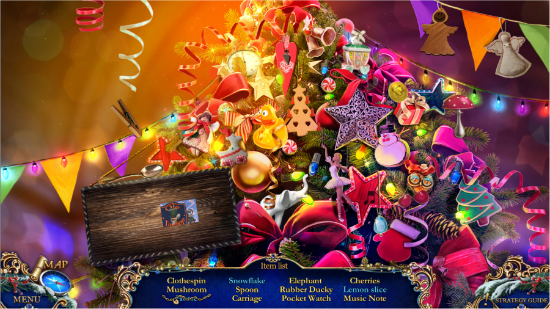 Check out this game here: Christmas Stories (PC) | Christmas Stories (Mac) | Christmas Stories (iOS)
Which of these three new adventure games from Big Fish sounds like the most fun to you?