Can you believe this year marks the 100th anniversary of Oreo? March 6th, to be exact.
It's true. The quintessential perfect cookie is 100 years old, and Nabisco is celebrating with Limited Edition Birthday Cake Oreos.
And I just had to try them. (Blog research, ya know.)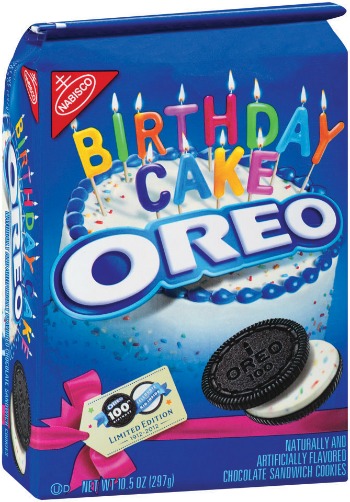 When I opened the package (heads up: it's smaller than normal), I caught an immediate whiff of birthday cake.

And the confetti speckled filling shouted, "Party, Party, Party"!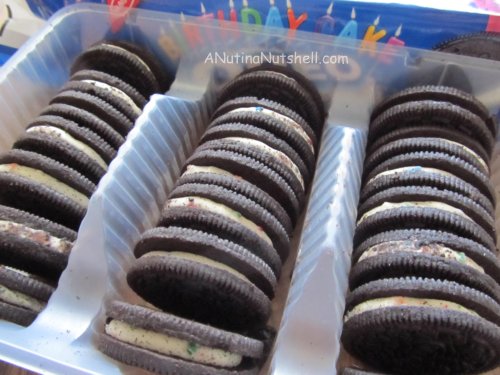 So, I nom nom nom'd a cookie, two, or three.
And they really do taste just like birthday cake. I kid you not!
The creme is a little softer and smooshier than the usual filling, which makes it seem even more like birthday cake frosting.
But the flavor is not too heavy; the classic Oreo goodness is still there.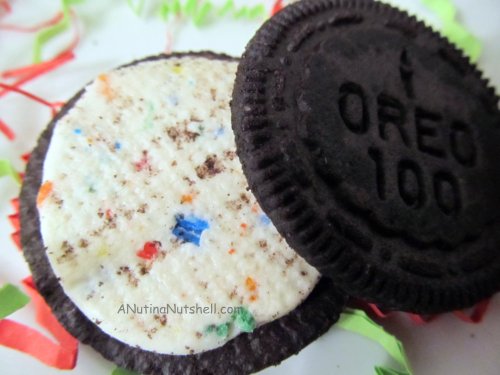 One side of the cookie has the familiar Oreo insignia, and the other side has a special 100th anniversary design, but both of them have the distinctive chocolate flavor we all love.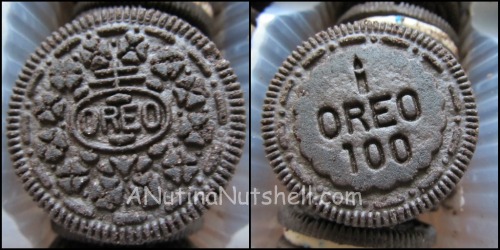 And while the classic Oreo will forever be my favorite, this sure is a fun way to celebrate the birthday of America's most beloved cookie.
So go ahead and have your cake and cookie too. But enjoy them while you can! They're limited edition cookies, so they won't be around forever.
Buy It! Look for the Birthday Cake Oreo cookies in nationwide stores.
Celebrate the Oreo 100th Anniversary! Visit the Oreo 100th Birthday website to share in the moment.
I received a sneak peek taste of the Birthday Cake Oreos for review, and this post contains my completely honest opinions about them.
Note: I had a database corruption, then moved hosts and I lost all the comments on this post. I'm adding them back in manually and I'm slowly working through them. Sorry!