I know I'm a Coca-Cola girl, so it might be sacri-soda-gious to talk about the birthplace of Pepsi, but doggone it… I set foot in the place and I shall speak of it.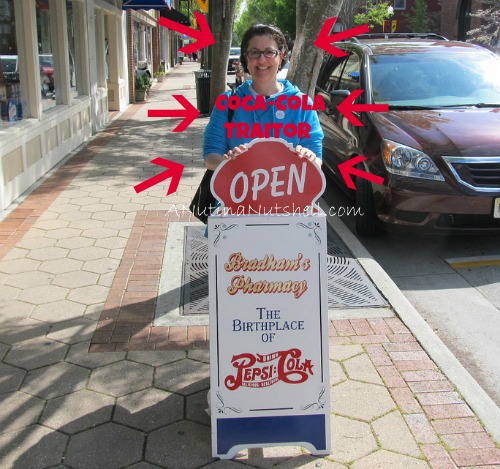 And I confess…. I do drink it sometimes.
And by sometimes, I mean 1 out of 100 soda-times.
Under the threat of death by parching. (Is that a word?)
Like when I went into this new-timey old-timey Pepsi birthplace and drank a sip and some.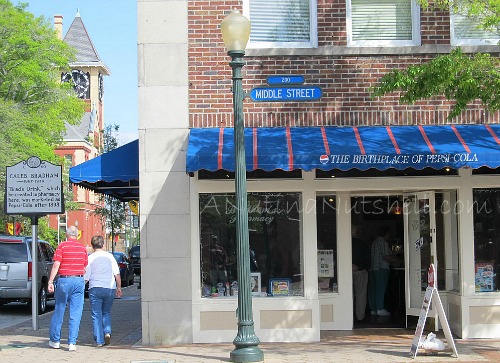 I blame it on Caleb Bradham. This is his stomping grounds, the place where he created Pepsi and served it forth to those who entered.
Right here in New Bern, North Carolina.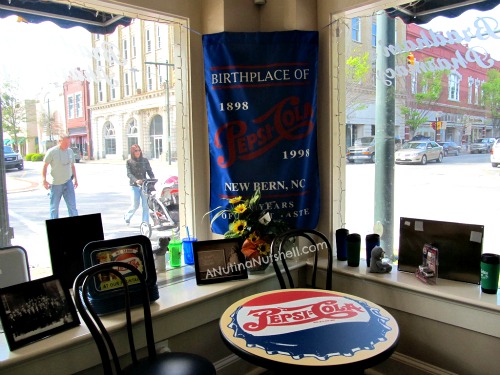 At this counter, I suppose.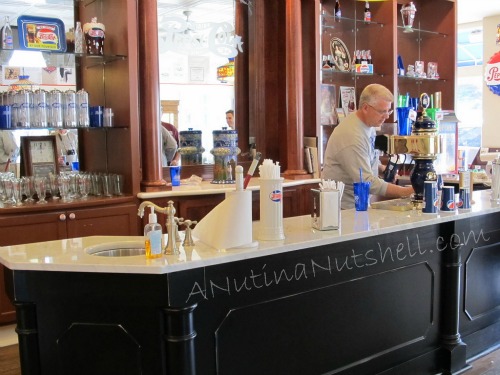 And it only cost 5 or 10 cents for Pepsi slurpers at the time.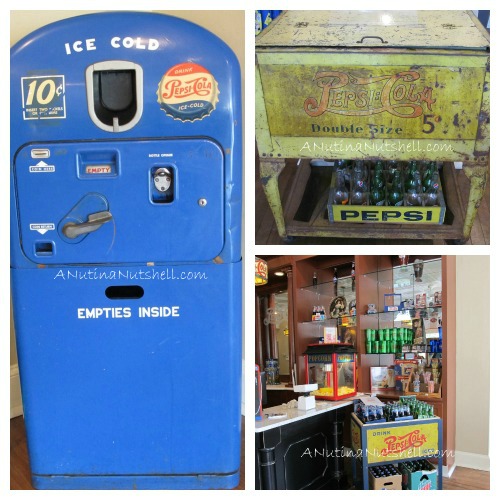 Wish I could say that's what I paid.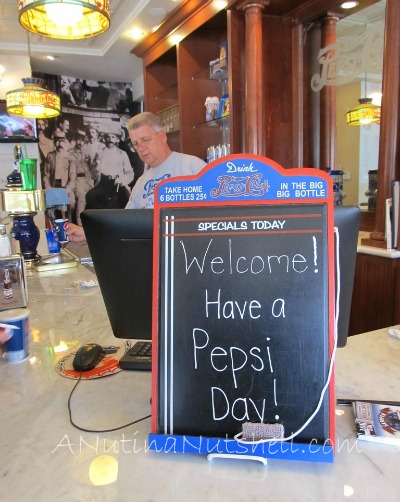 But I have to admit it was cool in there. Historically, that is.
And because of the A/C.