I'll tell ya what. Biscoff cookies have super fans. When I was on a flight last month where they were passing them out for a snack, I couldn't believe all the chatter and excitement about it!
Love.
Well, now  Biscoff has taken their famous cookie and turned it into a new irresistible, spreadable European treat – Biscoff Spread, and it works. It totally works.

Don't get me wrong. I'd marry the cookie itself, but I'd flirt like crazy with the spread.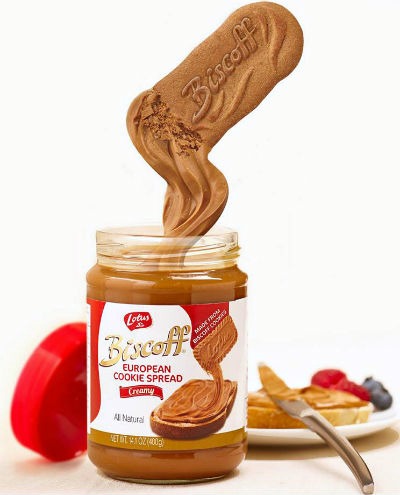 So to all the Biscoff fans out there, this is for you!
Enter the Biscoff "Spread the Love" contest!

Lotus Bakeries invites consumers to share the many inventive ways they enjoy Biscoff Spread – the cookie spread made from the popular Biscoff cookies – in the first-ever Biscoff Spread the Love Challenge.

From July 1 to July 28, the Biscoff Spread the Love Challenge asks consumers to get creative with their Biscoff Spread snacks by uploading photos that show their favorite ways to "spread the love."
On an average day, I enjoy my Biscoff spread on toast, in a sandwich or with some apple slices, but in the spirit of the contest, I decided to try it in a more creative way so I combined it with some puff pastry to make a tasty and simple dessert I called "Biscoff Puffs".

I took a sheet of puff pastry and cut it into squares, and then I added a big dollop of Biscoff Spread in the middle. It was probably a heaping tablespoon worth or so, but next time I'm going to put even more! I also sprinkled on a few chocolate chips (for the heck of it).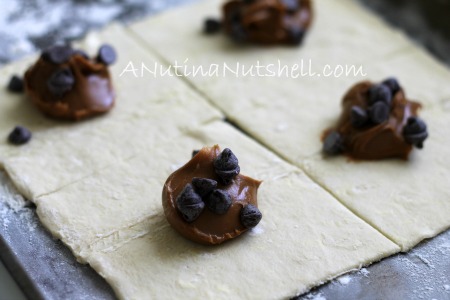 Then I folded them into triangles from corner to corner and crimped the edges to seal them. I brushed them with an egg wash and sprinkled a little sugar over the tops and then popped them in the oven for a little more than 20 minutes.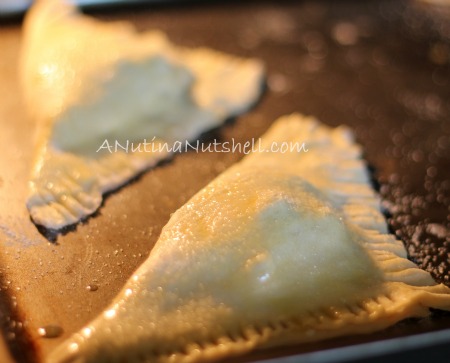 I let them cool after they came out of the oven and then I enjoyed them with some fresh raspberries and whipped cream. Delicious!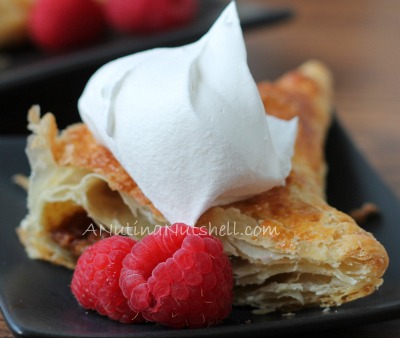 Biscoff Product Highlights:
Our Biscoff Spread is made from Biscoff Cookies. And like all Biscoff products, Biscoff Spread is made in Belgium.
All Biscoff products are:
All-natural ingredients, preservative-free
Free of trans fat and cholesterol
Made without genetically modified ingredients or artificial colors
Vegan
Does not contain nuts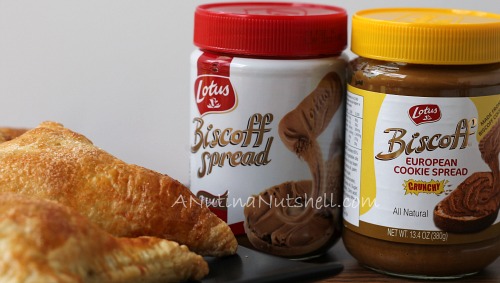 Where to find Biscoff Spread:
Look in the peanut butter aisle at stores like Walmart, Walgreens, CVS and Safeway or check http://biscoff.com/where-to-buy/ for a full list of stores.

You can also shop online at www.shopbiscoff.com

When you get your Biscoff Spread, be sure to share how you enjoyed it by entering the Biscoff "Spread the Love" contest!!

Are you a Biscoff fan like me? How would you enjoy your Biscoff Spread?