There was this kid named Jimmy who lived in my neighborhood when we were kids. His name really is Jimmy, because he totally deserves to get called out (sans last name) for what I'm about to tell you.
The little twerp was a non-stop nose picker. His finger was perpetually twisting and turning inside his nostrils as he dug for substance.
He sure seemed to unearth a lot of hidden treasures up that way too.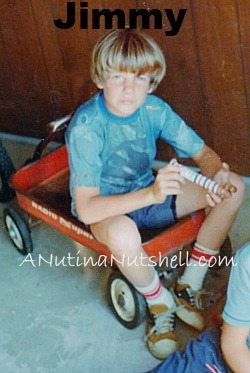 In fact, the boy was rife with nose nuggets, and consequently the edges of our furniture were rife with Jimmy. Because anything he discovered, he immediately affixed to the side of a piece of furniture.
He simply would not stop laying down the boogies on our home decor. Boogie on Down.
Now when it came to the bonding process, that was an unknown, and varied from noogie to noogie.
Sometimes it landed with a sticky flick off the end of his digit, and sometimes the snotty glue was wiped and placed with precision.
Either way, it was nasty, and Jimmy was nasty.
Nas-tay.
True story. Made-up words. But I found them in the Clorox Ick-tionary! It's full of names and definitions for the icky and unexpected moments in life, the kind you can joke about later. (I even made a Pinterest board for the messes.)
Share your parenting ick moment for a chance to win $250 for Dad's Day Out from Clorox! Visit www.icktionary.com to learn the new language for ick and how Clorox® cleaning and laundry products can help you tackle the next icky situation in your home, play games and win coupons while supplies last!
This post is brought to you by The Clorox Company. I have partnered with them to spread the word about Clorox's Ick-tionary program. To share Ick-tionary terms and real life messes, visit [www.icktionary.com]. All opinions and stories are my own. Official Sweepstakes Rules