I'm kinda proud of how many books I read in 2019. I set a goal to read one a month, but I ended up reading 31 books! Most of them were enjoyable but unfortunately, there were a few I strongly disliked…ok, hated.
However, I'm one of those people who has to finish a book once I've started it, even if I don't like it. I can't help it. I'm not a quitter (but I wish I was).
So here's a list of the books I read in 2019 – hits and misses.
BOOKS I READ IN 2019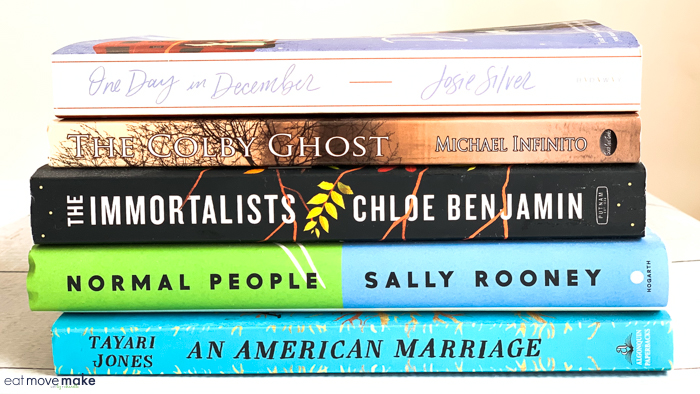 One Day in December by Josie Silver – The perfect sweet, light book to start my year. I loved it!
Mr. and Mrs. American Pie by Juliet McDaniel – Light, engaging read with wacky characters.
Sugar Run by Mesha Maren – I liked the story's concept but the writing was less than perfect. I found this on a best of 2019 book list and thought it was a sure thing, so I bought it in hardcover. Wrong-o. I didn't like it at all. Borrow it from the library you must read it.
You Know You Want This: "Cat Person" and Other Stories by Kristen Roupenian – I found it incredibly painful to get through this collection of short stories. Library rental at best. Hated it.
The Colby Ghost by Michael Infinito – This author is the king of unexpected twists and my jaw dropped over and over. If you like horror, get it!
The Tattooist of Auschwitz by Heather Morris – Completely compelling with a prisoner's unique perspective on the horrors of Nazi prison camps. Fantastic book!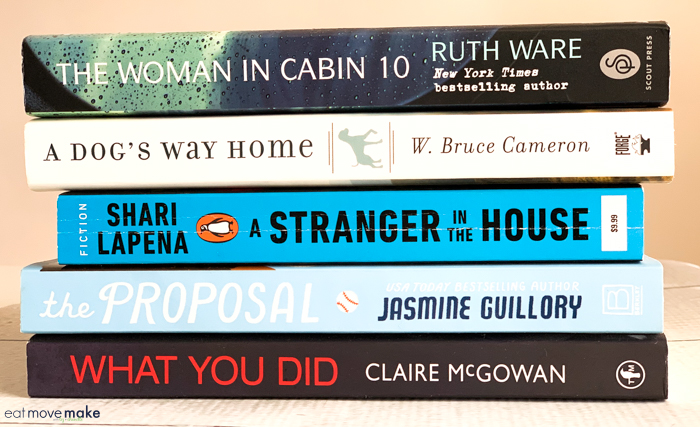 The Immortalists by Chloe Benjamin – Fascinating family saga. It completely captured my attention.
Normal People by Salley Rooney – I had high expectations for this as it seems to be on a lot of best book lists. It's also coming to Hulu in 2020 and for that reason, I'm glad I read it, but it was far from a favorite.
An American Marriage by Tayari Jones – My daughter recommended this to me and I believe it was an Oprah Book Club pick as well. I thoroughly enjoyed it.
The Woman in Cabin 10 by Ruth Ware – I liked this thriller but didn't love it.
A Dog's Way Home by W. Bruce Cameron – Even this cat lady loved this sweet and sometimes frustrating story of man and his best friend.
A Stranger in the House by Shari Lapena – I liked her previous thriller, The Couple Next Door better because it was less predictable, but I enjoyed this one nonetheless.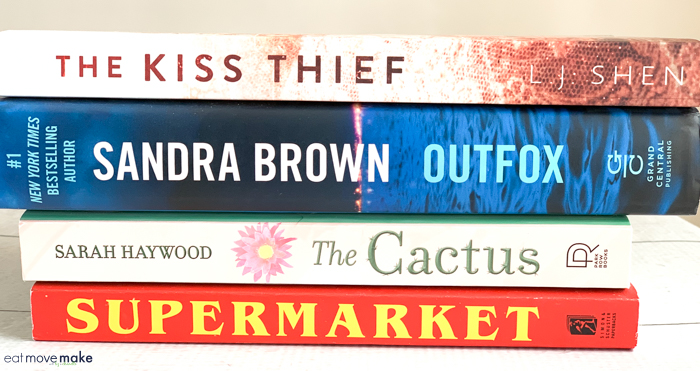 The Proposal by Jasmine Guillory – Another light, romantic comedy and perfectly readable.
The Orphan's Tale by Pam Jenoff – A fascinating story about circus life. Loved it!
The Kiss Thief by L.J. Shen – I never expected to like this one as much as I did but it was a page-turner from the start.
Outfox by Sandra Brown – Another thriller from this very popular author. Great twists and turns.
The Mars Room by Rachel Kushner – Couldn't wait until this one was over. Blech.
The Cactus by Sarah Haywood – Light, easy reading chick-lit. Enjoyed it.
Where'd You Go, Bernadette? by Maria Semple – I read this one because there was so much buzz about it, but I didn't like it as much as I thought it would. It was just ok.
Supermarket by Bobby Hall – This was a mind-bender. Really, really good!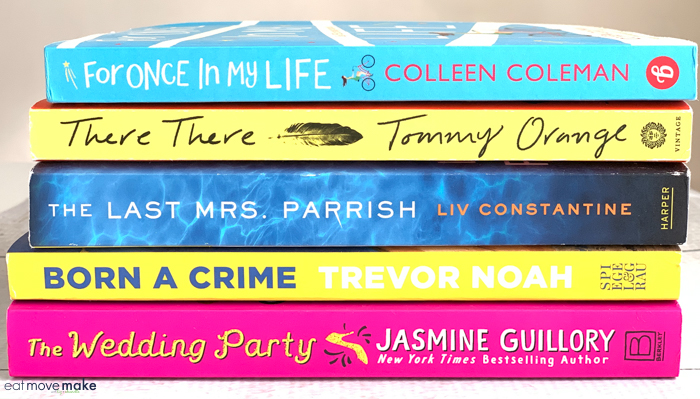 What You Did by Claire McGowan – Psychological thrillers are my favorite genre, but this one was just so-so.
The Silent Patient by Alex Michaelides – An unforgettable page-turner of a thriller, and it's coming to the big screen. Read it!
For Once In My Life by Colleen Coleman – A feel, good romantic comedy.
There There by Tommy Orange – I had so many mixed emotions on reading this tale of urban Native American life. I'm glad I read it.
The Last Mrs. Parrish by Liv Constantine – I read this lickety-split. A fun read with characters you'll love to hate.
Born A Crime by Trevor Noah – I loved this memoir. Definitely one of my favorite books of 2019. Well worth a read.
The Wedding Party by Jasmine Guillory – Cute, fun and light.
The Lying Game by Ruth Ware – My second book of the year by this author and ultimately, I felt the same way about this one. I have one more on the bookshelf for 2020, but I'm on the fence about her writing style.
Tribal: College Football and the Secret Heart of America by Diane Roberts – Boy, was this book a wake-up call. It was recommended to me when I visited Tallahassee and it was an eye-opener. I'm not a die-hard football fan, so some chapters were a bore, I'll admit, but many were fascinating and incredibly illuminating. I'll never think the same way about college ball again. Wow.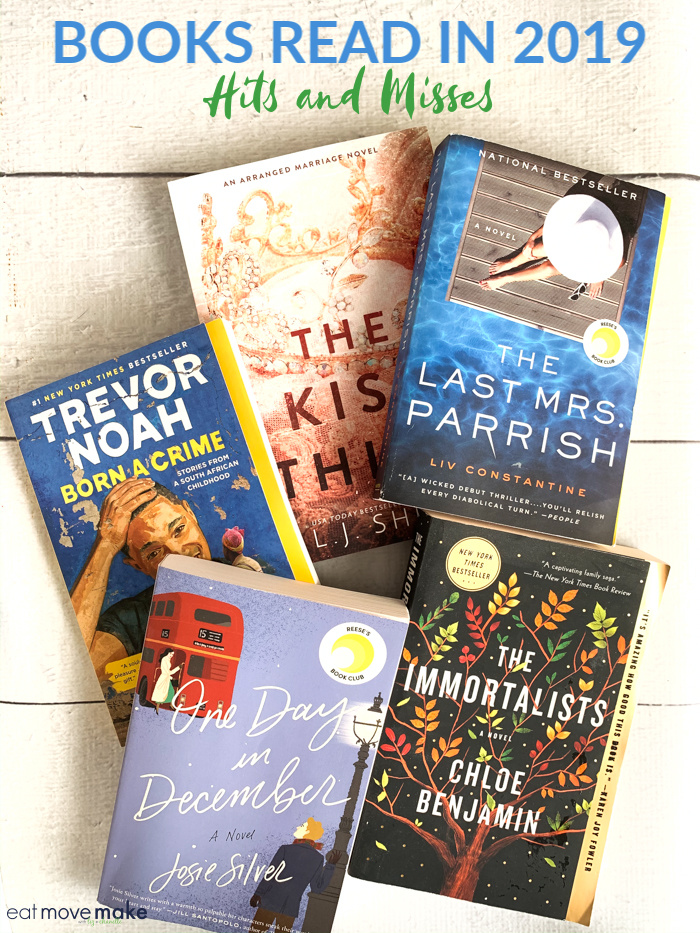 My five runaway favorites of the year were: Born a Crime, Supermarket, The Silent Patient, The Orphan's Tale and The Tattooist of Auschwitz.
Have you read any of the books I read in 2019? I'd love to know which ones you loved too! My pile of books is dwindling and I need to buy some more.
Leave me your best book recommendations!