Happy Birthday to me! <—- More on that in a minute.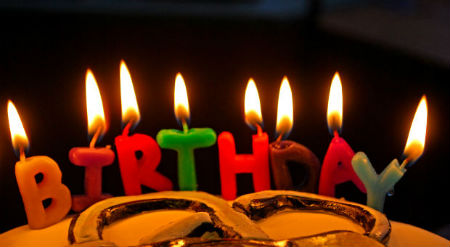 A while back, I was given a gift card to shop at the Box Tops for Education® Marketplace® so I could check it all out and and stuff.
Back to the birthday thing… Since I will not say no to presents for me from me, I went shopping. 🙂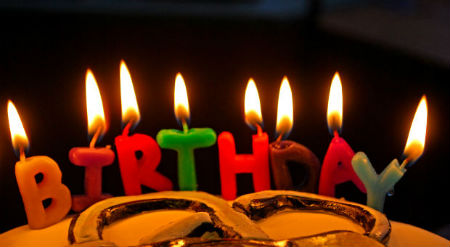 Algebraic Equation for 'Guilt-free Shopping'

A gift card + my birthday = presents for me + box tops for schools!
I had totally forgotten how July 4th kicks off all kinds of summer sales, deals, clearance markdowns and close-outs (just in time for my birthday), and since the over 300 stores in the marketplace are the very same stores I'd be shopping at anyhow….
…like Banana Republic, Nordstrom, Gap, Target, Best Buy, Bed, Bath & Beyond, Macy's, even Wal-Mart… how's a girl to resist?
More Perks to Shopping the Box Tops for Education Marketplace
Right now there is a Zoo Pals sweepstakes for a trip for 4 people to San Diego plus box tops for your school, and a Send Cheer sweepstakes where you could win box tops along with $5,000 each of Avery and Ziploc products for your school!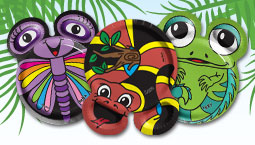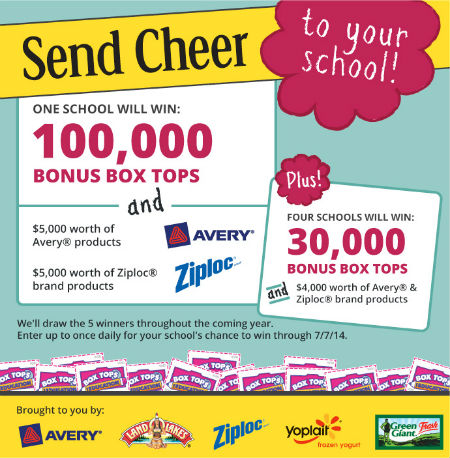 Coupons
Every month there are new coupons for Box Top products available. Right now I see Betty Crocker Fruit Snacks, Chex cereal, Nature Valley Oatmeal Squares and a bunch of others.
Deals and Discounts
Stores that are offering special sales and deals are featured in a special place. More bang for your buck plus free shipping!
Shopping
Shopping at your favorite stores through the Box Tops for Education Marketplace isn't any different than it would be normally. You just click through to your store of choice and shop like you always would. Your designated school will automatically receive eBox Tops as part of your online shopping experience.

Box Tops for Education and its online Marketplace have helped nearly 90,000 schools across the country earn more than $525 million since the program started in 1996. Box Tops earnings are unrestricted dollars that schools can use for whatever they need most — from textbooks, laptops and musical instruments, to playground equipment, field trips and basic classroom supplies. Learn more about Box Tops for Education here.
Wanna know what I bought through the Box Tops Marketplace? Shoes, shoes, shoes! I even bought a pair of Tom's for 7 box tops per $10 spent. That's one of the highest payout stores there! Woot!