Last Friday, the dude and I were eating out and I was obnoxiously ignoring him (not really) and playing on my iPhone (really).  It was for a good cause though – his tummy! I wanted him to eat at my house the next night instead of us going out.
So, I was perusing my recipe box of saved favorites in the Butterball Cookbook Plus app, and found one for Black Bean and Turkey Stew. Winner!
One thing I love about the app is that you can tag ingredients directly from a recipe and add it to your shopping list, and somehow I seem to have developed a habit of grocery shopping on Friday night. It's a good time to go, by the way. Nobody is there but me and my dude!
So the next day, I made the recipe using Butterball turkey sausage, and it was oh so good! But wait, there's more…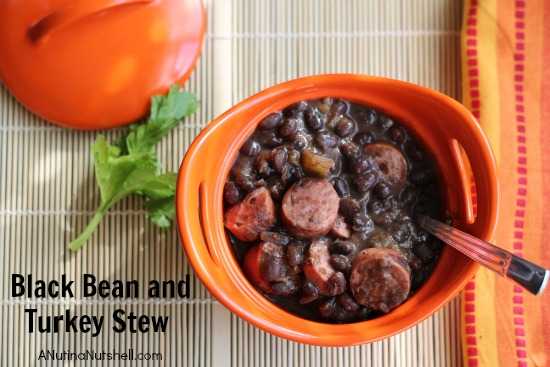 The day after that, I reheated the stew and then served it with a little melted cheese over the top of cilantro lime rice. That was just as good!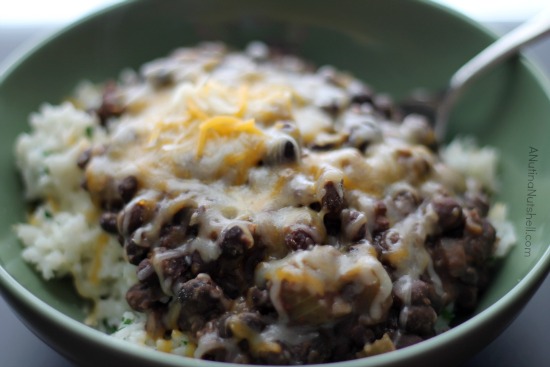 So if you think the Butterball Cookbook Plus app would only have tips and tricks on how to cook the perfect Thanksgiving turkey (which it does), think again! There's everything from entrees, salads, soups and appetizers to desserts and beyond.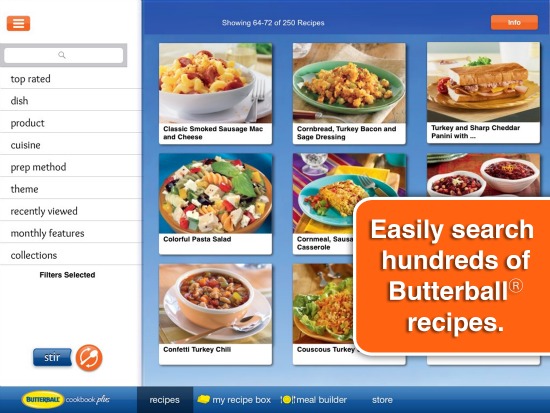 And did I tell you there are voice commands? Saying words like "NEXT" and "BACK" prompts the app to move to the next instruction or go back to the prior one. No need to touch your iPhone or iPad with dirty fingers!
There are also some great kitchen tools like multiple timers, substitution lists, and measurement conversion charts.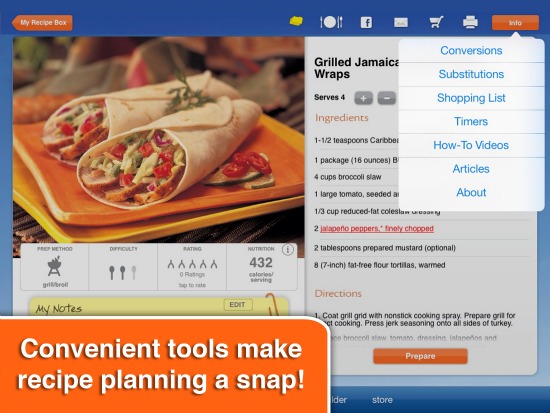 If that's not enough, there's also an in-app store with FREE monthly recipe updates, along with the option to buy additional themed recipe packs including how to prepare gluten-free meals.
And you can share what you're cooking with your friends and family via email and Facebook.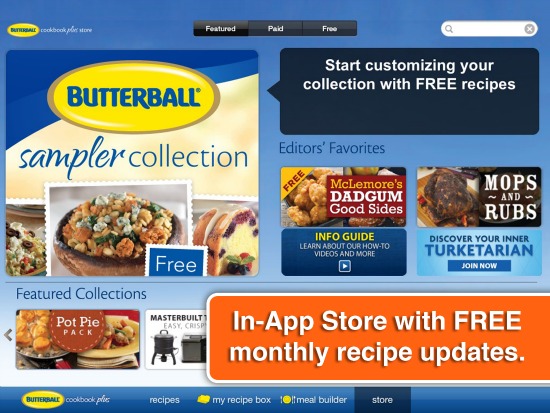 Butterball ® Cookbook Plus is only FREE for a limited time, so get it from iTunes while the gettin' is free! 

Visit the website for more info, and connect with Butterball on Facebook and Twitter.
What do you think you'd like most about the Butterball Cookbook Plus app?