I love, love, love picture puzzle books, and look at how cute this one is!
It's called Toyland Express and it's the eighth in the bestselling Can You See What I See? search and find series by Walter Wick, who is also the photographer of the immensely popular I SPY series.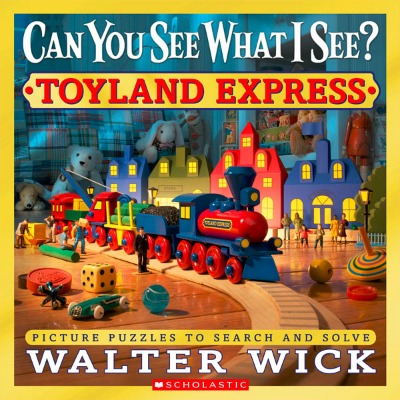 Toyland Express follows the life of a toy train from the workshop to the attic to a yard sale, and then it's brought to life once again in a new home. Watching the train transform along the journey is super fun!
There are over 250 hidden objects for readers to look for in the book!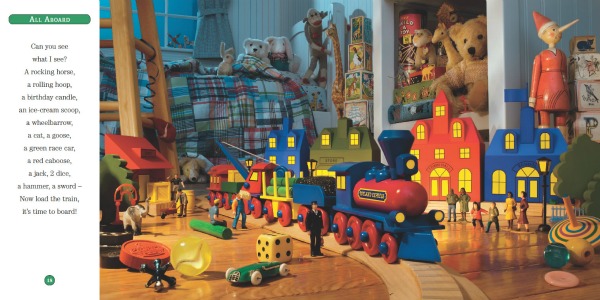 Kids will have a blast trying to find everything! I know my own kids were absolutely crazy about picture puzzle books, and although this is geared for kids ages 5-9, my kids liked search and find books at even older ages!
If you want to get a peek into Walter Wick's studio for a behind-the-scenes look at how he creates these wonderful books, check out the video:
GIVEAWAY!
One lucky reader will win a copy of the Can You See What I See? Toyland Express book and a $50 Visa Gift Card, which you might use to expand your child's library even more!

(New Rafflecopter form – sign in using your Facebook OR name and email)