The colors of Fall make me happy whether they're outside or inside, so I couldn't resist baking these festive and fun Candy Corn Cupcakes over the weekend.
Aren't they cute?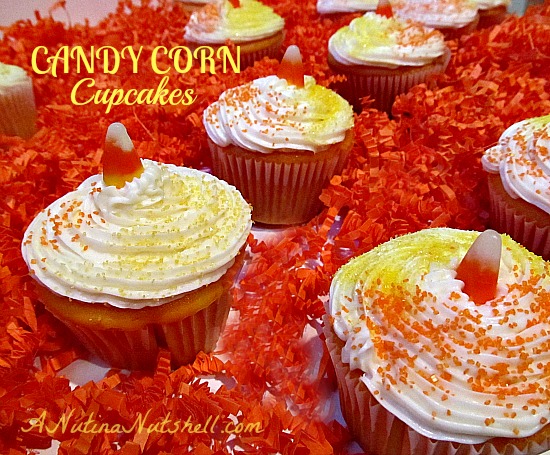 Ingredients
1 package (18 1/4 ounces) white cake mix
2 teaspoons McCormick® Pure Vanilla Extract
McCormick® Assorted Food Colors & Egg Dye (red and yellow)
1 container (16 ounces) vanilla frosting
Assorted decorations, such as orange sprinkles and candy corn
Directions

1. Prepare cake mix as directed on package, adding vanilla. Divide batter in half. Tint one batch yellow with 1/3 teaspoon yellow food color. Tint second batch orange with 1/4 teaspoon yellow food color and 1/8 teaspoon red food color.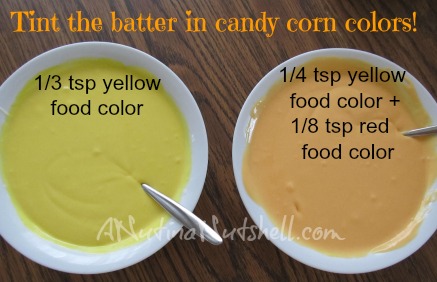 2. Fill each paper-lined muffin cup 1/3 full with yellow batter. Gently add orange batter on top of yellow batter, filling each muffin cup 2/3 full. Bake as directed on package for cupcakes. Cool cupcakes on wire rack.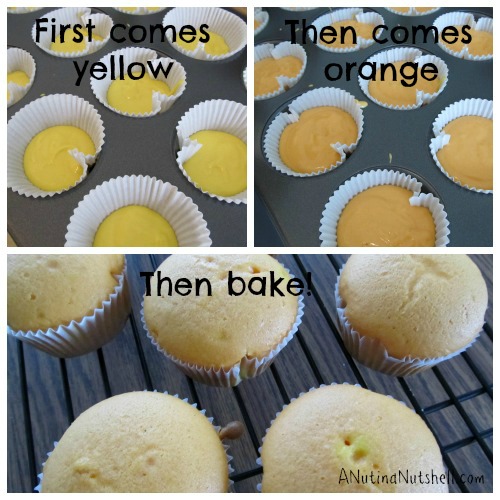 3. Frost cupcakes. Decorate with sprinkles and candy corn.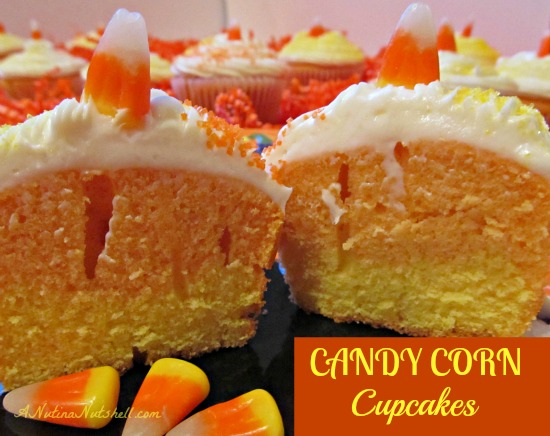 As a part of the McCormick.com Spooky Squad, I've been browsing through all of their Halloween and Fall-themed recipes and I'm sharing some of my favorites with you!
Stay tuned for more spooky fun!