This delightful candy topped cookie pizza can be made with anything and everything!
I had never made a cookie pizza before, so I was winging it, and my directions are going to sound like it. Sorry!
But when I found myself surrounded with the most wonderful selection of Nestle Easter candy, I just couldn't resist trying to bake one!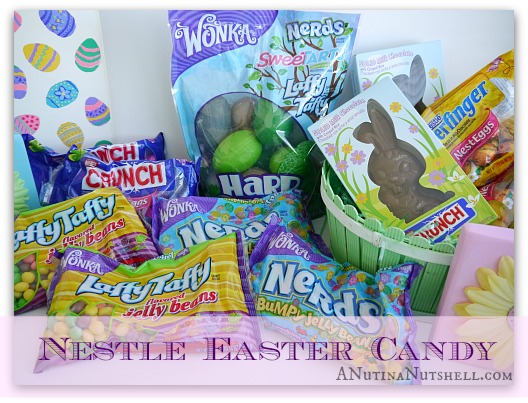 I used some Nestle refrigerated cookie dough, pressed it into an ungreased pizza pan and baked it. (Any flavor would work!) I had to monitor it for doneness because it takes a lot longer to bake the dough in one big sheet. (A little more than twice as long, in my case.)
Immediately after removing from oven, slice with a pizza cutter and let cool completely. (Next time I'll make the slices thinner, I think.)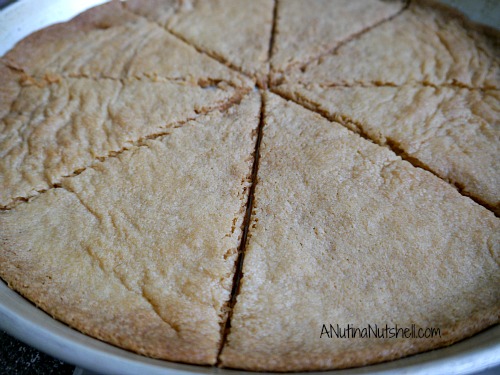 Frost the cooled pizza cookie with your choice of frosting….anything you'd like!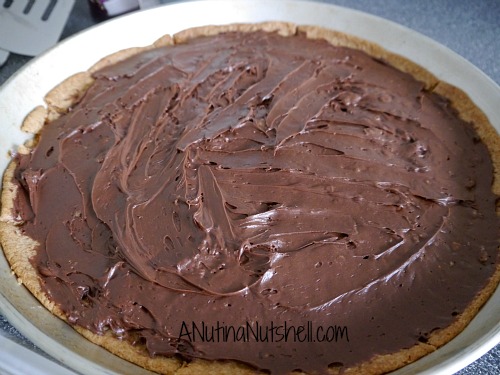 Since I was using chocolate frosting, I didn't want to add toooooo much more chocolate to it, but I did want some chunks, so I smashed some Butterfinger Nest Eggs with the side of a meat tenderizer and crumbled them over the top of the pizza.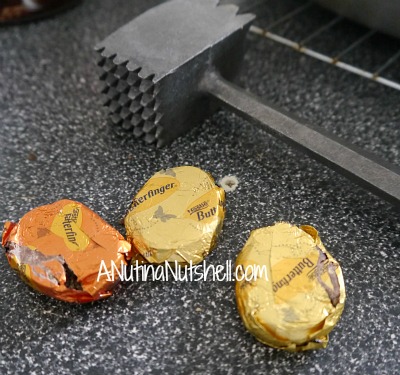 Then I just sprinkled on some of the other fun Easter candies! (I used Nerds bumpy jelly beans and Laffy Taffy jelly beans.)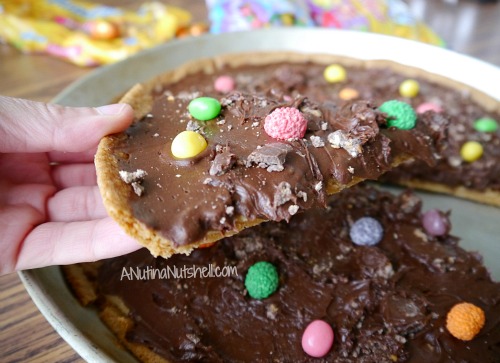 I probably could have stopped there, but I decided to go whole hog and drizzle a glaze over the top. I'm glad I did because I think it's cute!

And there you have it — a candy-topped cookie pizza for the sweeties in your life!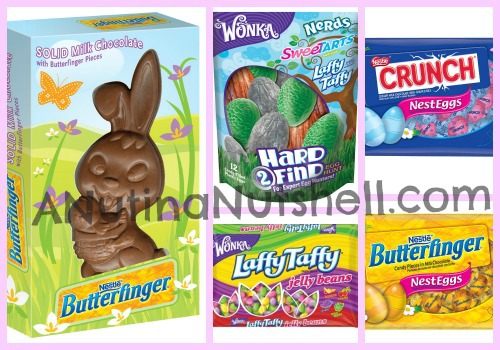 Nestle provided Easter candy for inspiration. The ideas and opinions are my own.