This post is sponsored by Avitae Caffeinated Water. Thanks Avitae!
When you live in Western North Carolina, ya gotta hike. There are so many beautiful mountain vistas, waterfalls, and swimming holes to see! Since moving here in March, I've only just scratched the surface, but I have found a few favorite hikes. My number one outdoors experience so far was hiking Catawba Falls‒it's a 2.5 mile round trip, not too challenging, and rewards you with a beautiful view and several opportunities to take a quick dip in the cool Catawba River.
As I headed out to hike Catawba Falls the other weekend, I packed up some fresh fruit (cherries, to be exact), roasted cashews, and two bottles of Avitae Caffeinated Sparkling Water‒one for the drive, and one just in case I needed an extra boost during my hike.
I like Avitae caffeinated water because it gives me the energy boost I need to start my day but with the bonus of healthy hydration. Pretty crucial to stay hydrated when you're on a hiking trail! And Avitae caffeinated water has zero calories so your caffeine boost is totally guilt-free—a healthier alternative to sugary sodas, teas, energy drinks, or a cup of coffee packed with cream and sugar.
Avitae is made with purified water and natural caffeine derived from green coffee beans and comes in three options: unflavored, flavored, and sparkling! All Avitae options have zero calories and zero sugars, and varying caffeine levels: 45mg (about a half cup of coffee), 90mg (one cup of coffee), or 125mg (1.5 cups of coffee).
The Sparkling Avitae I've been enjoying lately has 90mg caffeine per bottle. Perfect to replace my morning coffee!
Hiking Catawba Falls
Once you've got your caffeine and snack situation in order, it's easy to get to Catawba Falls whether you're coming from east or west. You'll exit I-40 just east of Asheville, then drive a short while to reach the trailhead where there is plenty of free parking. There's a bathroom available before you get on the trail, but bring your own hand sanitizer!
Parking: Yes
Restroom: Yes
Kid-friendly: Yes
Stroller/wheelchair-friendly: No
Dog-friendly: Yes
I hiked to Catawba Falls alone on a Saturday morning and felt safe because the trail was fairly heavily populated with groups and families. If you're looking for a more peaceful hiking experience, I'd recommend doing this hike on a weekday.
Feel free to bring dogs on this trail, but only if they like water! Part of the trail requires you to cross the river by walking from rock to rock.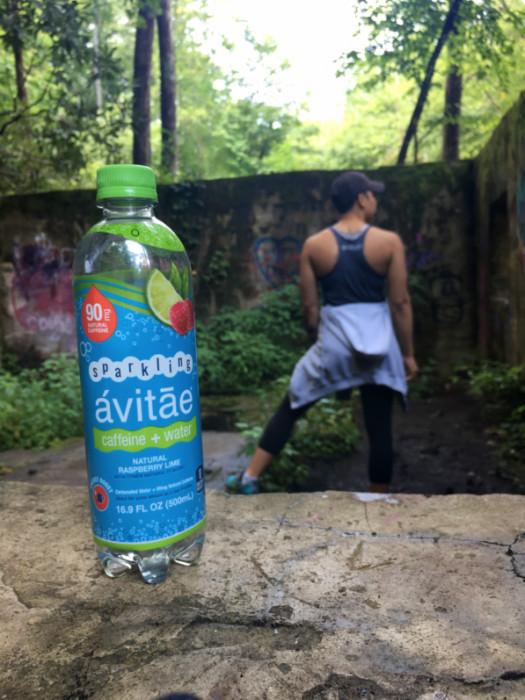 Along the way, there are plenty of places to stop and enjoy the sounds of the gently babbling Catawba River, as well as an interesting old stone structure with cool graffiti inside and some pretty bridges.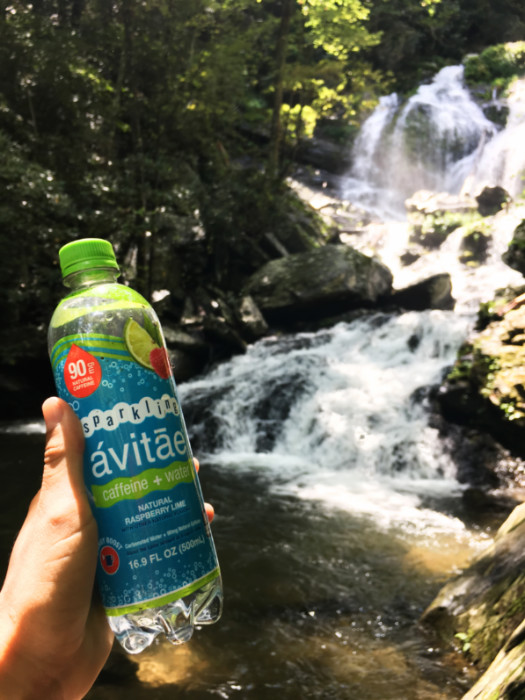 Once you reach Catawba Falls, you'll probably want to hang out there for a while. The falls are beautiful (photos don't do it justice), there are plenty of rocks to perch on, and there's an expanse of shallow water to wade in. It would be a nice place to spend 30 minutes to an hour sitting and eating lunch. Just be sure to respect nature and take your trash with you.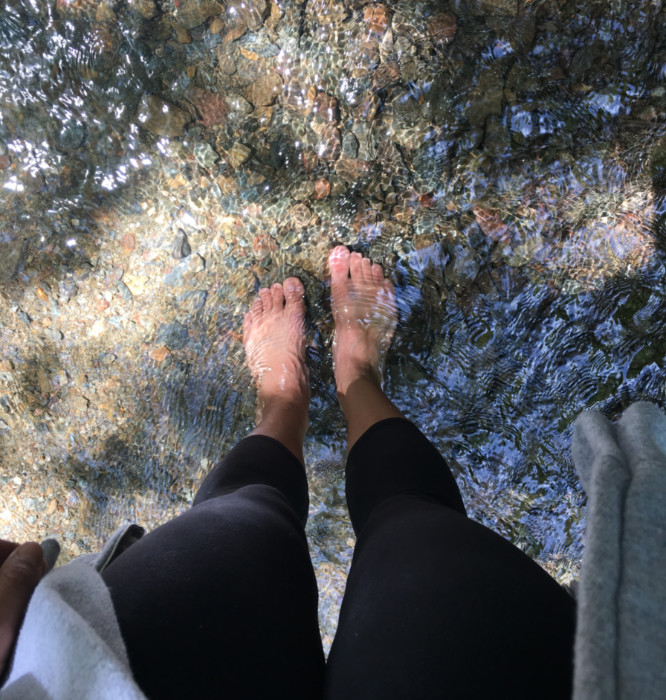 After wading around, snapping pics, and people watching for a little while, I headed back down the trail‒all downhill so it goes by quickly. All in all, hiking to Catawba Falls with a boost from Avitae was a wonderful way to spend an afternoon!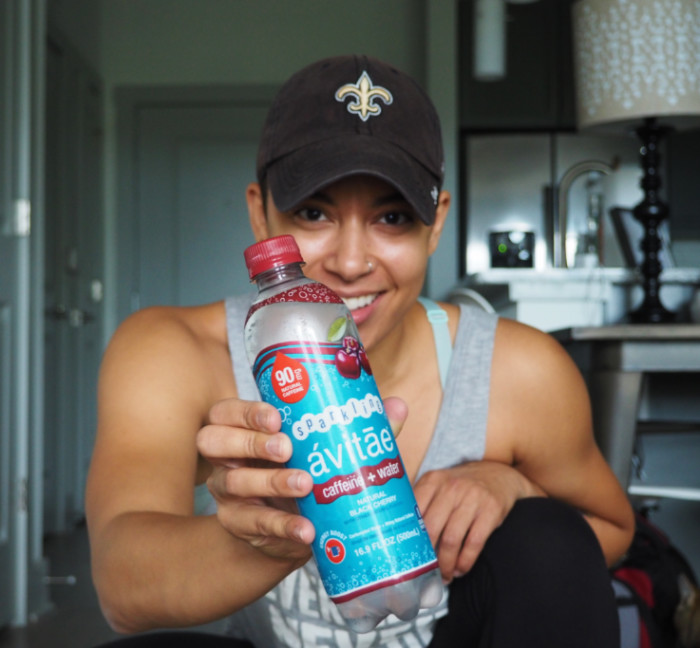 Want to try Avitae caffeinated water?
In-store coupon: Look up where Avitae is sold near you, then get your first bottle FREE with in-store coupon (expires 10/31/18). Click here for your free bottle of Avitae!
Online discount code: Would you rather buy Avitae online? Get 30% off your purchase when you use code 30AVITAE2018 at checkout (expires 9/15/18). Click here to shop.
I'd definitely fuel up for a hike with Avitae caffeinated water again! Have you ever tried caffeinated water?