I participated in a campaign on behalf of Mom Central Consulting for the Certified Angus Beef® brand. I received product samples to facilitate my review and a promotional item as a thank you for participating.
Growing up, my mom always cooked a meat-based entree, potatoes or rice, a vegetable, a bread and a salad or fruit. To have a meal without any of those items would have thrown her off her axis for days. Not eating at precisely 6 pm would have too, but that's a whole 'nother ball of crazy.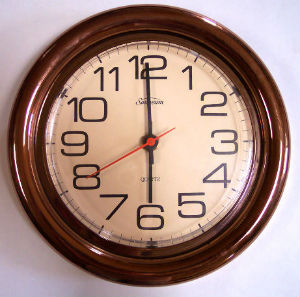 We enjoyed all kinds of comfort foods laden with sauces and gravies. I still crave her meatloaf, pot roast and a hot and cheesy spaghetti recipe she called Roman Supper.
When I first started cooking on my own in college, I did things how she did them (minus the 6 pm thing), but it wasn't long before I realized that I needed to take the off-ramp and head in a healthier direction — towards Recipe Rehab. 
Have you seen Recipe Rehab on CBS? Families submit their favorite high-calorie, family-style recipes, and two chefs face off in a head-to-head competition to give the recipes a low-calorie twist. The family gets to taste the results and choose a winner.
I thought it sounded like fun so I made and then taste-tested two beef stew recipes that are going to be featured on the February 15th show.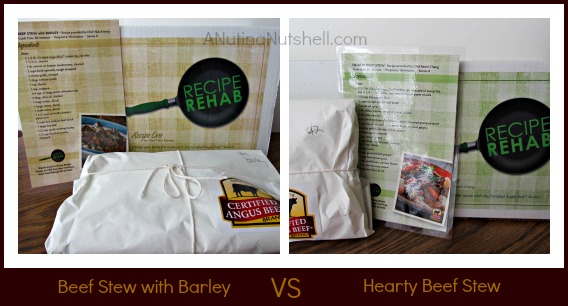 The hero ingredient is obviously the Certified Angus Beef®, a cut above USA Prime, Choice and Select grades. If you're looking for the best beef to serve your family, look no further.
I made both of the recipes in a day, one right after the other, because I'm a glutton for punishment and a sucker for a bowl of stew. Or two in this case. Comfort food, y'all.
Recipe #1 : Beef Stew with Barley (recipe here)
The Beef Stew with Barley recipe is really unlike any beef stew I've ever made. It doesn't rely on veggies for substance. In fact, it's the flavor that really stands out and marries oh so well with the big, tender chunks of Certified Angus Beef® . I generally can't stand the taste of alcohol in food, so I was worried about the Pinot Noir being an ingredient. Surprisingly it didn't overpower but rather enhanced the experience, and I absolutely loved the addition of barley.
Recipe #2 : Hearty Beef Stew (recipe here)
Of the two recipes, this is closer to a traditional stew in flavor but it's served atop cauliflower. I know, right? As odd as that sounds, it works! Along with big flavorful pieces of  Certified Angus Beef®, there are lots of veggies to enjoy in every bite. This one also uses wine as an ingredient, however I couldn't taste it at all. It's a hearty, warm and comforting meal.
Which recipe did I like best?
The Hearty Beef Stew had less calories and I loved all the veggies and how it was served with cauliflower, but I think I preferred the Beef Stew with Barley because it was so unique.  I must have tasted a forkful of each recipe at least five times in a row to decide though. My boyfriend really liked the cauliflower in the Hearty Beef Stew, so that was his favorite.
Catch the February 15th episode of Recipe Rehab to see the beef stew challenge play out and to see which one was the favorite!
Now it's your turn….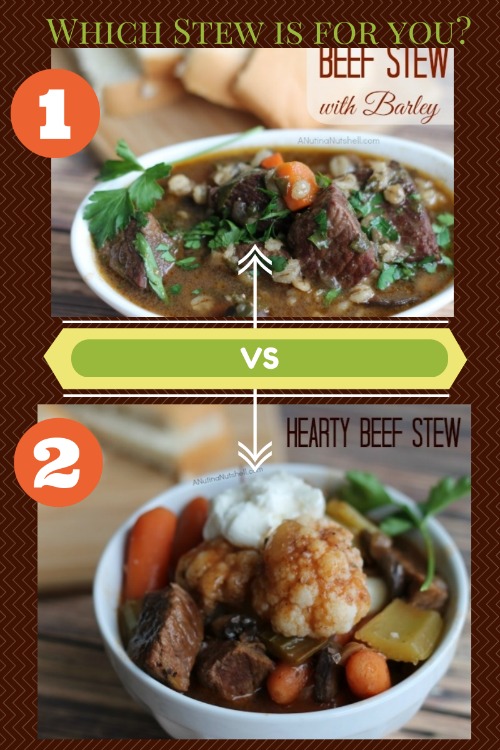 I know you haven't tasted them, but which of the stew recipes looks most appealing to you?