Every time I go visit family over the holidays, I worry that I'm going to get sick (and sometimes I do). I spend two long days driving there, three whirlwind days visiting and hugging lots and lots of family, and two more long days driving home.
My resistance gets beaten down, and it's hard not to get attacked by all those cold germs my nieces and nephews are so wildly sneezing, coughing and wiping everywhere.
Last year, it was my darling little great-niece who wasn't feeling well, but how can you not hug and love a little cherub like this?
You gotta take your chances…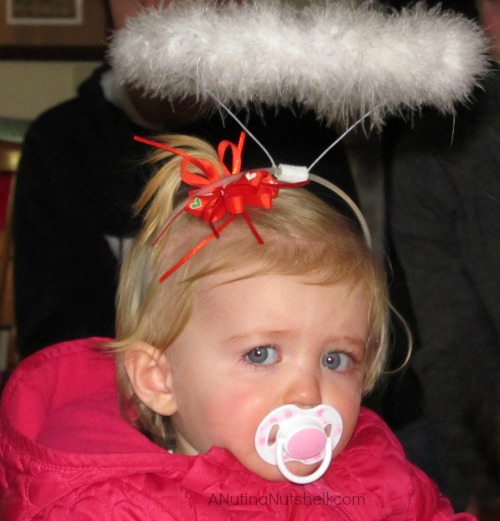 And that's why I never make the trip without emergency on-the-go relief — Chloraseptic® spray and lozenges. Chloraseptic is the #1 Pharmacist Recommended Sore Throat Relief brand * for the whole family.
* Lozenges Tied for #1
During cough and cold season, Chloraseptic® throat sprays and lozenges provide crucial on-the-go relief while traveling, visiting family and during the busy holiday season.

Chloraseptic® Sore Throat Lozenges, with a soothing liquid center, provides fast-acting relief for sore throat and mouth pain and our Total product cools the nasal passages as well.

Chloraseptic® Sore Throat sprays provide fast relief on contact. Sprays come in a variety of flavors including Cherry, Warming Honey Lemon, Grape made just for kids and Max Wild Berry with a target sprayer.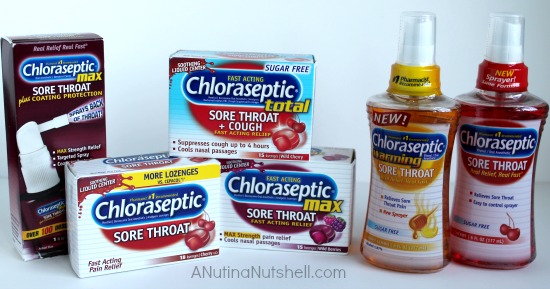 I love Chloraseptic because it's instant relief! Inevitably, the first sign I'm catching a cold is a scratchy and sore throat, and it's the worst part of being sick, much worse than the cold itself.
But if I just suck on a Chloraseptic sore throat lozenge or spritz Chloraseptic spray in my throat a couple times, the pain relief is immediate.