Remember that Kraft dessert basket I showed you the other day? I started thinking about all the different ways JELL-O gelatin and pudding could be used. Alone or as recipe ingredients in pies, pudding cakes, dessert bars or parfaits, there's no denying the versatility and yumminess.
So after all that thinking, and because I really love the cool, creamy delight of JELL-O gelatin and pudding, I married them in little dessert cups for a simple treat!
There's nothing fancy about this dessert, and isn't that the beauty of JELL-O anyhow? These Chocolate-Kissed Strawberry Cups combine the sweetness of fresh strawberries and JELL-O gelatin with the rich and smooth chocolate flavor of pudding.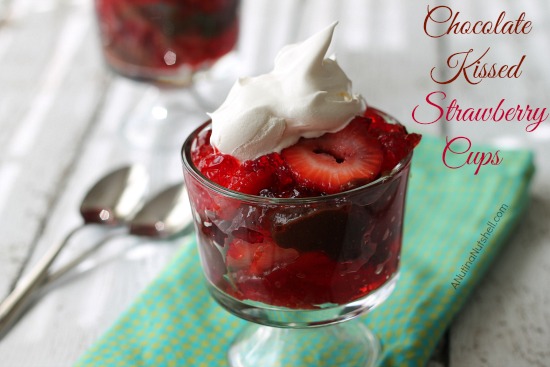 To make them, prepare a box of chocolate pudding. You can either freeze it as a whole or put the pudding into little shaped molds and freeze it that way. I'm lazy, so I froze it all together.
Then prepare a box of strawberry gelatin and set that in the refrigerator to gel. Once it has started to gel, stir in some freshly sliced strawberries.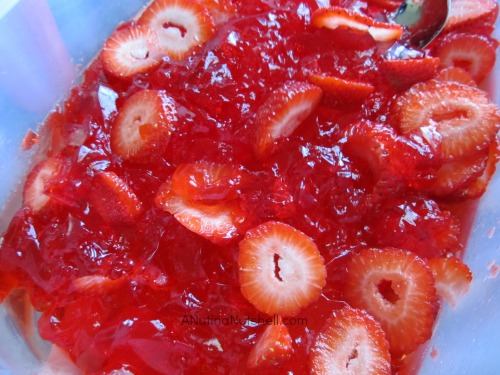 Then add your frozen pudding in little scoops by using a small melon baller (or the frozen shapes if you used a mold). Carefully spread the pudding drops throughout the gelatin and then return it to the refrigerator to set up completely.
Once the JELL-O is set, spoon it into dessert cups, top with a dollop of COOL WHIP and enjoy a sweet and simple treat!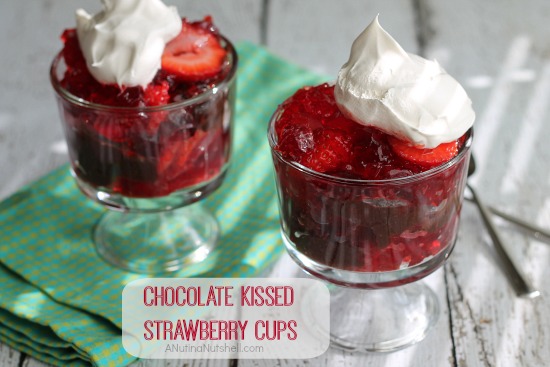 Sweeten up this spring with easy dessert recipes from Kraft.
Compensation was provided by Kraft via Glam Media. The opinions expressed herein are those of the author and are not indicative of the opinions or positions of Kraft.