There's something very comforting about Christmas traditions, and for me, they show up in holiday food, December activities and in my Christmas decorating ideas. I love what I love, so there's no fighting it, right?
The one thing I'm particular about is that my indoor Christmas lights need to be white, and my outdoor Christmas lights need to be colorful. I absolutely love the classy and sophisticated look of white lights, but I think outdoor multi-colored Christmas lights are more fun to look at, so my Christmas decorating ideas for the outside of my home always include lots of color!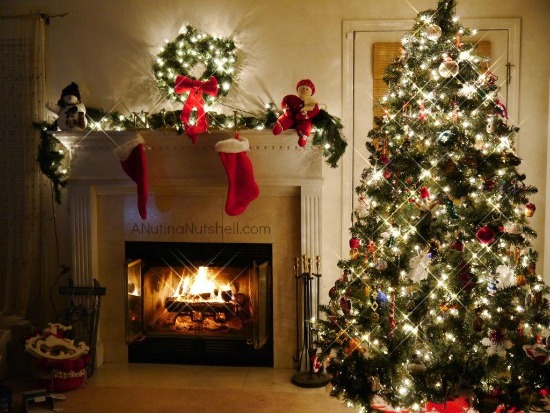 Every family has their own unique way of getting their home ready for the season! Do your traditions fall in line with these recent survey results from Kmart and Sears? Mine do!
1 in 4 Americans will begin to deck the halls one month before the holiday.

41 percent of Americans defined their signature design as "classic," followed by "colorful" (37 percent) and "vintage" (12 percent).

More than half (58 percent) of participants felt the most essential decoration for the holidays was the Christmas tree

Nearly 25 percent of Americans choose decorating as their favorite holiday activity, with listening to Christmas music and shopping as other favorites.
No matter what type of Christmas decorating ideas you have, Sears and Kmart have holiday collections well worth checking out, like these beautiful Christmas trees. They're such an important part of decorating, so you want to make sure you're buying one that you'll love for years!
This seven-and-a-half-foot ColorSwitch Plus 49 Function Fraser Fir offers 49 different lighting and color combinations at the touch of a button. Imagine the show you could put on for the kids!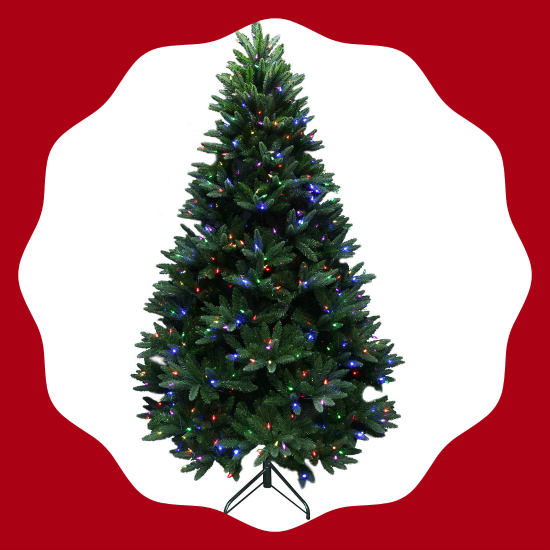 There are also gorgeous trees, wreaths, garlands and ornaments in the Sandra Lee and Jaclyn Smith holiday decor collections.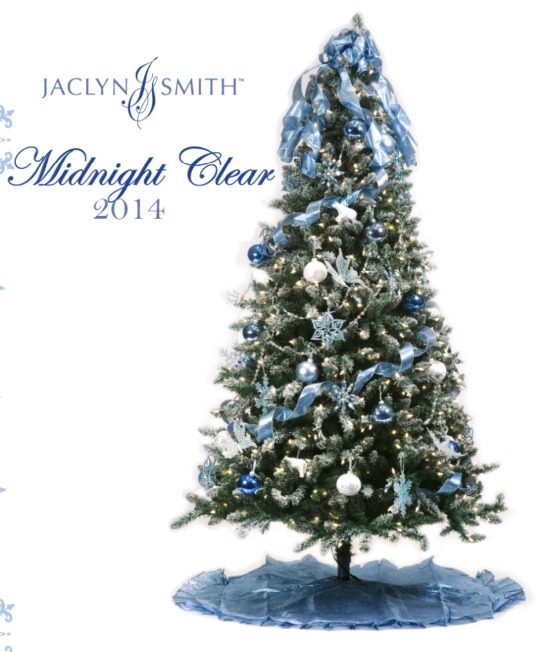 Since I just bought a tree a couple of years ago, I went looking for outdoor Christmas decorating ideas as part of a partnership with Sears, and I found just what I needed at Kmart. Last year I had blue icicle lights up along the roof line, but this year I wanted to go with multi-colored lights and I found some bright C9 sized-lights!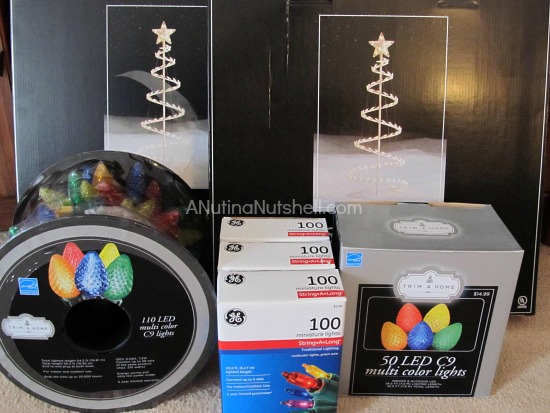 And then I sent my sweetie pie up on my roof to hang them for me. He's seriously the best boyfriend ever.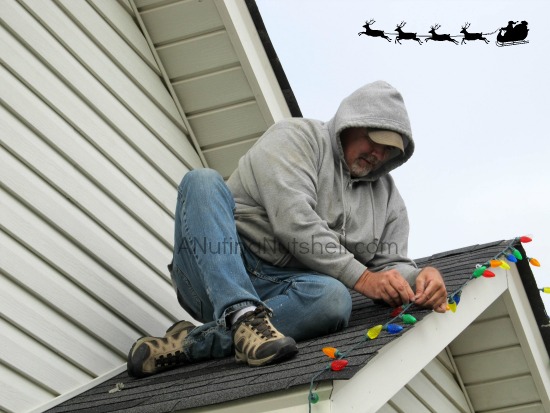 And voila! There's not a whole lot of rhyme or reason to it, but it's colorful and it makes me happy!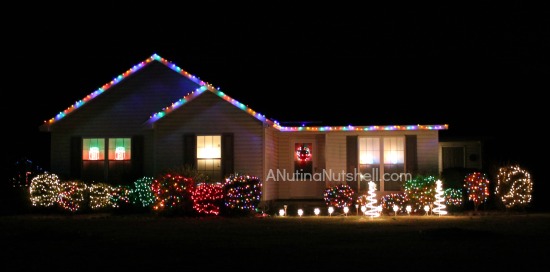 And the two 3.5-foot spiral trees I bought at Kmart added the perfect finishing touch. They were super affordable!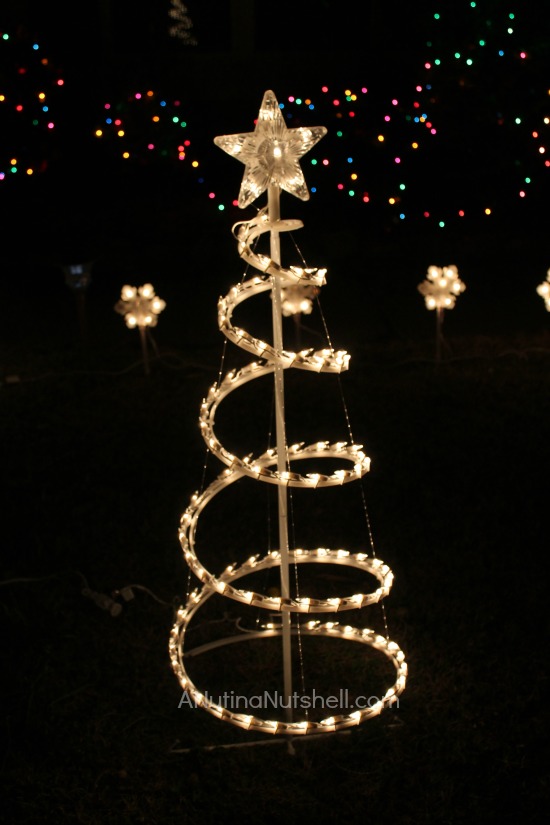 To celebrate the holiday tradition of decorating, Sears and Kmart have launched the #BestDressedHome Sweepstakes! Between now and December 26, 2014, answer the poll questions and upload a photo of your home decked out for the holidays for your chance to win Shop Your Way points!

60 people will instantly win $50 in Shop Your Way points — you can enter daily

1 grand prize winner will win 1 million Shop Your Way points

Enter the Best Dressed Home sweepstakes:  here
How about you? Do you prefer white lights or colorful lights?