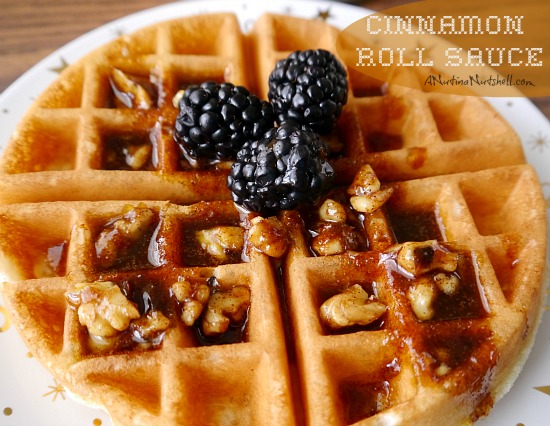 One of my favorite New Year's Day traditions is to make a special breakfast/brunch-y type meal, and I wanted to make something with some of the Country Crock I had in the fridge.
And that's how I happened to create this unbelievably delicious cinnamon roll drizzle sauce which you'll want to spoon over EVERYTHING!
Cinnamon Roll Sauce
Ingredients
1/2 cup walnuts, roughly chopped
1 cup Country Crock Original
4 Tbsp brown sugar
2 tsp cinnamon
1 tsp vanilla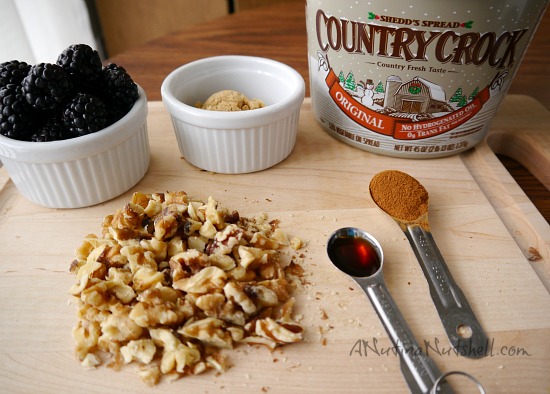 1. Toast the chopped walnuts on a heated skilled until fragrant and browned. Remove from skillet and set aside.
2. Melt Country Crock over very low heat in the skillet. When it's completely melted and begins to get slightly frothy, gradually add and stir in brown sugar. Then add vanilla and cinnamon. The brown sugar should dissolve and the cinnamon and vanilla should be dispersed completely.
3. Add walnuts back into skillet.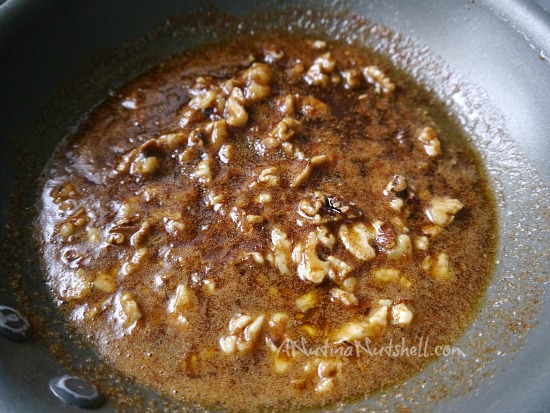 4. Continue to stir as sauce thickens for a couple of minutes. Remove from heat and pour into a serving dish or small pitcher.  And then drizzle the heavenly cinnamon roll sauce over EVERYTHING!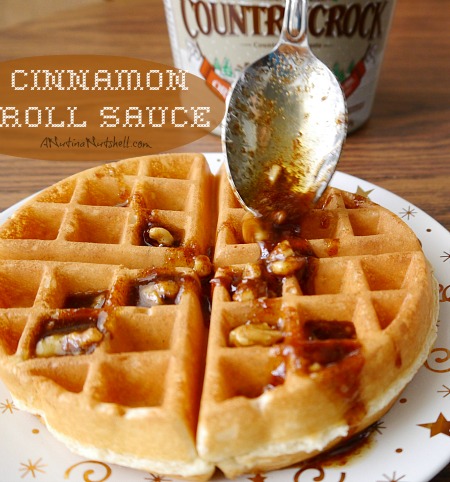 Enjoy!  

I partnered with Country Crock to create an original recipe, and the recipe and opinions are my own.