Confession: I've done some walking, but I know I've done a lot more talking than walking.
Ok, the truth is that I suck at giving back.
My intentions have always been good, but I'm also human which makes me selfish and lazy. And admitting it is humbling and embarrassing.
Here's my list of "good deeds" in 2011:
I dropped 50 cents into a bell ringer's red kettle last month.
That's it.
I get inspired to help all the time, but actually following through on doing something…well, that's where the "I suck" comes in.
But I saw a chance to redeem myself since I was partnering with Coca-Cola Arctic Home to help those precious polar bears.
And I drink Diet Coke in obsessively refreshing amounts, so I thought it would be easy. But….
Confession #2: I couldn't figure out how to donate, so I didn't do it.  Awkward.
But today, I was determined to figure it out, and when I went to the Arctic Home website, it was spelled out perfectly. Either they made it clearer, or I've been an idiot.  Hush now.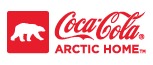 So I did it. I texted my donation! It certainly isn't enough to take away from the fact I've been incredibly lame at giving back this year, but it's a start.
Right?
What are your favorite ways to give back? Or could you use some improvement, like me?
How to Donate to Arctic Home:
Text a package code to 357357. Your text triggers your $1 donation (added to your phone bill). Or you can donate $10 and up online!
You can donate via text up to 5 times per month, and there's no limit on online donations.
If your package code is from the limited-edition Arctic Home products, Coca-Cola will match your donation up to $1 million through March 15, 2012.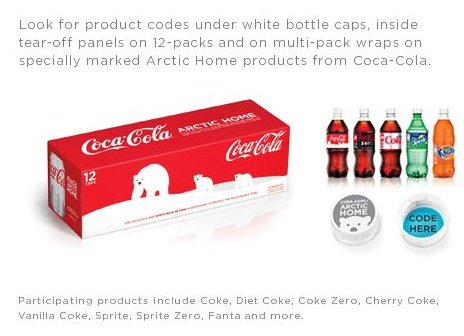 For more info on donating visit www.arctichome.com, and you can also donate points through mycokerewards.com
Compensation was provided by Coca-Cola, but Coca-Cola is not a sponsor, administrator, or involved in any other way with this post. All opinions expressed in the post are my own and not those of Coca-Cola.